Fallout 4 Xbox One X Update: What You Need to Know
Bethesda's prepping a Fallout 4 Xbox One X update and today we want to outline everything we know about the upcoming patch.
As we push away from Microsoft's Xbox One X release date we're starting to see developers roll out support updates for the new console. These updates, like Bethesda's patch for Wolfenstein II: The New Colossus, deliver 4K support, HDR support, and additional enhancements.
While many popular games have been updated to support Microsoft's new Xbox One X, many support updates are still in development.
Earlier this month, Bethesda confirmed plans to deliver Xbox One X updates for several popular titles including Fallout 4. The company provided a brief list of features and also offered a vague release window for the highly anticipated Fallout 4 Xbox One X update.
Today we want to take you through the official information which include the changes coming with the Xbox One X's Fallout 4 patch. We'll also take you through a few things we expect. Let's start with the release date.
Fallout 4 Xbox One X Update Release Date
Bethesda's confirmed an Xbox One X support update, but it hasn't provided owners with a firm release date.
That said, the game's "Xbox One X Enhanced" update, which Microsoft and Bethesda both say is still in development, could arrive sometime before the end of the year.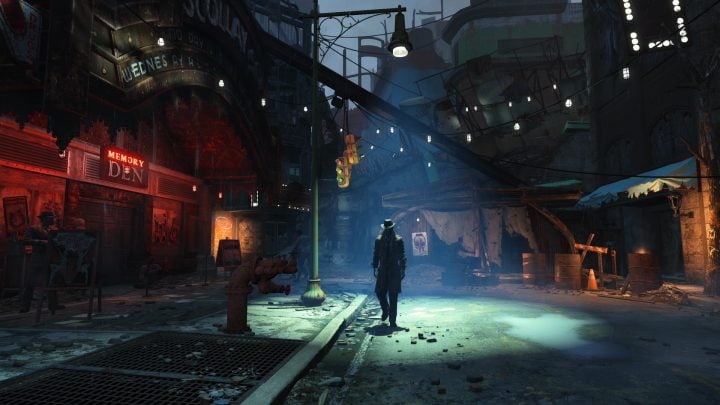 The developer says it plans to "provide new information about our Xbox One X (and the PS4 Pro) support as new title updates are deployed this quarter and next year."
Bethesda usually doesn't put much space between a change log announcement and the official deployment so don't expect much warning.
The developer typically puts its Fallout 4 patches through a beta on PC, but we don't expect the company to put the Fallout 4 Xbox One X update into public testing ahead of its release.
Fallout 4 Xbox One X Features
Bethesda says the patch will include support for 4K resolution.
In addition to 4K support, the update will deliver dynamic resolution, enhanced draw distance for trees, grass, objects and NPCs, and enhanced God Ray effects.
That said, if you want the best looking version of Fallout 4 with the best overall performance, you'll need to buy the Xbox One X, Sony's PlayStation 4 Pro, or play on a Windows PC.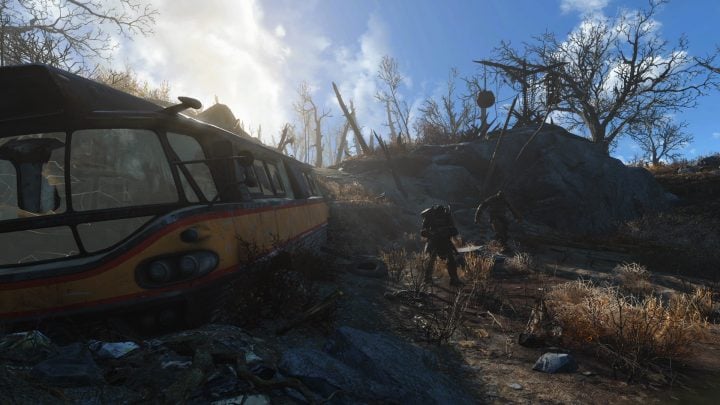 It's unclear if these Xbox One X specific changes will roll out alongside additional features.
The company pushed its Fallout 4 PS4 Pro enhancements on a Fallout 1.9 patch for all platforms. The Fallout 4 1.9 patch delivered several changes to mods as well as general performance and stability improvements.
Bethesda hasn't released new Creation Club content in several weeks and the base game and its DLC content are still plagued with various bugs.
189 PS4 & Xbox One Fallout 4 Mods You Should Try Right Now
keyNuker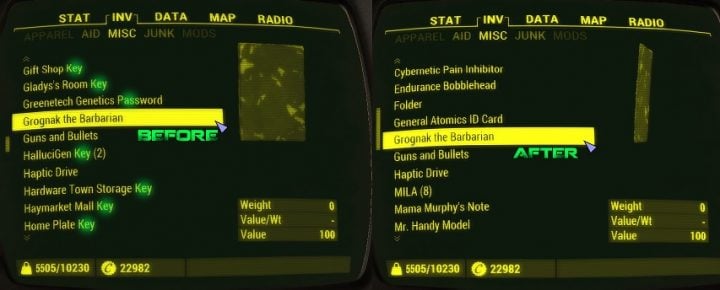 Let's start with one of our favorite PC Fallout 4 mods that quickly made it over to console.
keyNuker creates a key ring in your inventory that hides keys and passwords. With it installed, your MISC tab in on your Pip-Boy is going to be a lot more manageable, particularly if you're deep into the game with tons and tons of items listed.
The screenshot here shows you what the vanilla MISC tab looks like compared to the MISC tab with keyNuker installed. It's night and day.
This is one of our favorite Fallout 4 mods and one that should consider if you're tired of wasting time scrolling through hundreds (many of them worthless) of items.

As an Amazon Associate I earn from qualifying purchases.