Find My iPhone Upgrade Could Trick Thieves
This summer we expect to see iOS 9 deliver many new features to the iPhone and iPad, and a Find My iPhone feature could trick thieves and make it easier to find your lost or stolen iPhone — even when they think the iPhone is off.
Find My iPhone currently tracks the iPhone's location using GPS, and with iOS 8 there is an option that sends the last location before the phone turns off. Combined with a "kill switch" that prevents someone from resetting the iPhone without the Apple ID password smartphone thefts are down across the country, but there are some ways to bypass the iPhone activation lock and some thieves are still taking phones.
Right now the Find My iPhone tracking stops as soon as a thief turns the iPhone off, but a new patent suggests Apple is working on a method to trick thieves into thinking the iPhone is off, while it is still sending location information to iCloud so you can track it down.
With this new feature in place a lost iPhone would appear to power off, presenting a thief with a passcode screen to confirm the shutdown sequence. If the individual enters the wrong passcode the iPhone will seem to shut down, but will remain online in a fake off state so that the owner can still track it.
The Apple patent, granted at the end of January, describes an iPhone that could power on periodically to check location and send that information, while appearing to be off to the person in possession of it. Apple filed for the patent in July 2014, about a month after the iOS 8 announcement. The Independent discovered the patent in February.
In addition to sending the information about the location, the patent outlines the possibility that the iPhone could send a photo taken with the camera or an audio recording. This is similar to a patent from 2011, which outlined a plan to record calls and other information to send to the owner of a stolen iPhone
Read: What to Do if Your iPhone Gets Stolen
Many Apple patents never come to life on an real product, or are still in consideration for a future device or software update. With this in mind we may not see this new Find My iPhone feature in iOS 9, but with a major focus on security and preventing iPhone theft still a problem this type of feature could see a fast track into the public release.
George Gascon, San Francisco District Attorney, told CBS San Francisco, "We immediately saw a modification of behavior on the street – as thieves were taking phones, they realized they could not put the phone to use." The comments come as San Francisco, New York and London report decreases in smartphone theft since Apple and other companies added the kill switch.
We expect to see the iOS 9 update arrive this summer to developers and as part of a public iOS 9 trial soon after. The iOS 9 release date won't likely come until the fall, around the time of a new iPhone 6S. Rumors point to a major focus on stability, but this should also include new features.
8 Exciting Apple Products for 2015
iPhone 6s and iPhone 6s Plus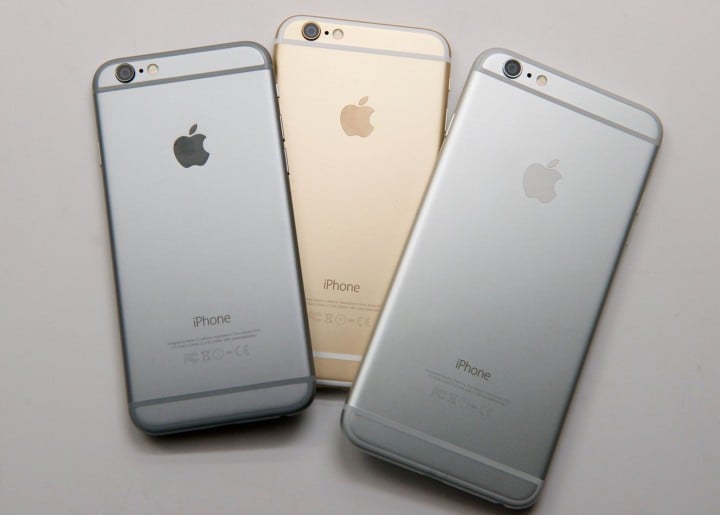 Apple delivers a new iPhone every single year and in 2015 we are looking at an iPhone 6s release and an iPhone 6s Plus release. For the past several iPhone releases Apple stuck to a big release like the iPhone 4 and iPhone 5 followed by a smaller release that uses a similar design and refines the features into an iPhone 4s and an iPhone 5s.
Release Confidence: 90%
Release Timing: Fall (September)
After the iPhone 6 release last September we expect to see a new iPhone 6s release in the fall. The only reason this isn't at 100% is that there is a small chance Apple could change something up after delivering the iPhone 6 Plus. There is always a chance that Apple will change how it handles this larger device.
iPhone 6s rumors point to new touch screen technology, more memory, a new processor and we recently shared 11 iPhone 6s features we want to see in 2015.
Check out the latest iPhone 6s rumors for more information about this highly anticipated device.

As an Amazon Associate I earn from qualifying purchases.