Ford Sync 3: 5 Reasons I'm Ready to Trade in and Upgrade
The new Ford Sync 3 infotainment system is an incredible upgrade over MyFord Touch, fixing every complaint I have with the old and slow system and delivering a simpler, smarter in dash navigation and entertainment system that works with your smartphone in ways MyFord Touch can only dream of.
After spending a week using the SYNC 3 in a 2016 Ford Mustang GT I am ready to trade in my 2013 Ford Fusion to get a new 2016 or 2017 Ford vehicle with the vastly improved system.
Ford told us that this may be the most researched product in the company's 100 year history, involving consumer feedback, virtual reality testing and much more to deliver a fast, smart and easy to use hub for controlling your phone and your car with touch and voice.
You'll need a 2016 or newer Ford to get all the benefits of this system. The new Sync 3 system is available in some 2016 models, and is coming to most 2017 Ford vehicles.
There is no way to get a MyFord Touch upgrade to Sync 3 in your existing car. There is new hardware and a new experience driving this system that the older setup simply can't handle.
Here are 5 reasons I'm ready to trade in my 2013 Ford Fusion to upgrade to something new.
Smarter Design – In Sync 3 the buttons are bigger, higher contrast and easier to find. The things I use like Bluetooth, Line in and apps are easier to get to in Sync 3.
Speed – The Sync 3 system is incredibly fast. When you touch, swipe, pinch or tap the system reacts with smartphone speeds.
Voice Control – No longer will voice control not understand what you mean, it can figure out what you say and what you actually mean to get the job done without causing you to yell like the MyFord Touch system often does.
AppLink for Sync – When you plug your phone in by USB and run apps like AccuWeather, Spotify or Radio Disney will appear on-screen for easy control.
Solving Problems – The new Sync 3 system fixes many problems I have with MyFord Touch. In addition to all the new features above, Sync 3 simplifies upgrades by performing them over WiFi at night. The system can now charge your phone only when you connect it instead of taking over the audio. There is also a new and improved night mode and other small improvements.
The Ford Sync 3 system will support Android Auto and Apple CarPlay, but we're still waiting on more details about this. Even without Apple or Google, the new Ford Sync 3 system is an incredible upgrade.
You Need These 10 Must Have Car Features: Find Out Why
Smart Cruise Control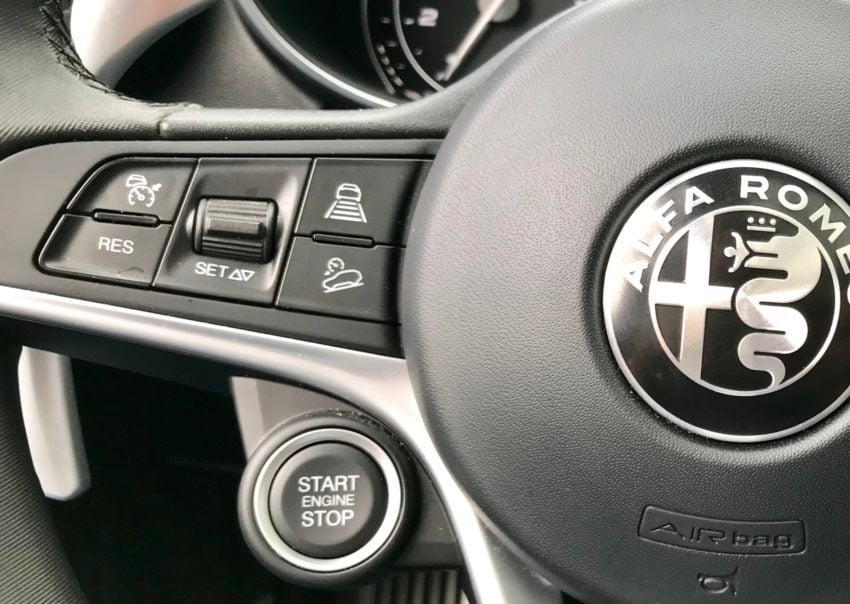 Do you hate constantly adjusting your cruise control, or giving up on cruise control because of traffic or due to a driver in front of you who keeps changing speed? You need a smart cruise control system.
Smart cruise control goes by many different names. You may see it listed as Radar Cruise, Adaptive Cruise or Intelligent Cruise control. Whatever it is called, it will allow you to set your cruise control and then stay with the flow of slower traffic.
Here's why we love it and why you need it. You get on the highway and set the cruise at 76 miles per hour. You also set the distance you want kept between you and the car in front of you. There are typically three or four settings so you can be close or keep a lot of space. Now you simply steer and your car will go 76 mile per hour when traffic allows it or there is no one in front of you. When someone is in front of you going 73 mph, the car automatically slows down to keep you the distance you choose from that car. This is indispensable in traffic and on long road trips.
Not all smart cruise control systems are the same. Some of work at all speeds, while others only work above a specific limit. Some systems can bring you to a complete stop in traffic and then restart without you needing to touch a pedal.
You can find adaptive cruise control on cars as cheap as $18,500 like the Toyota Corolla, and as an option on many cars below $30,000. Even on pricier cars you may need a higher trim level or special package to get this feature.

As an Amazon Associate I earn from qualifying purchases.