Galaxy Note 10 vs Galaxy S10+: Which One to Buy?
Samsung's Galaxy S10+ is a big phone with a lot to offer, but the newer Galaxy Note 10 is even bigger and now comes in two screen sizes. Here, we'll go over everything you need to know, what's new, and compare it to the Galaxy S10+ for potential buyers or those looking to upgrade.
You have several great phones available to buy right now, including the Galaxy S10+, Note 9, or even the OnePlus 7 Pro. However, Samsung's Galaxy Note 10 and Note 10+ are one of the best phones of the year. With one being really big, and one very compact, Samsung has a phone for you.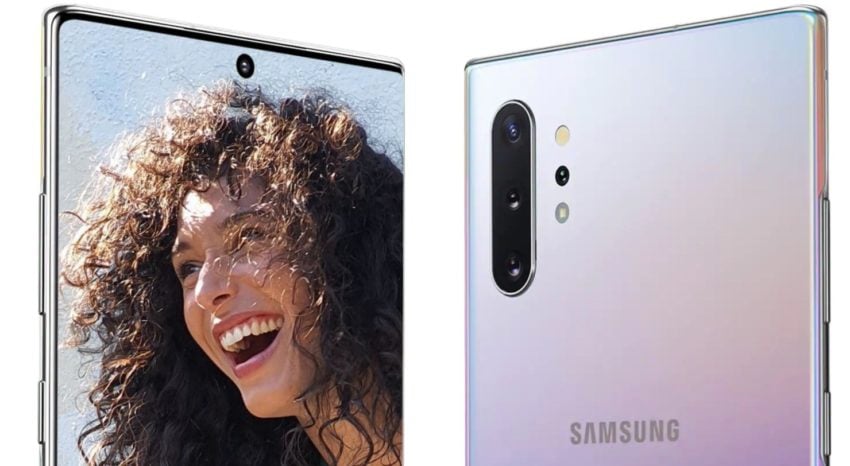 While the Galaxy S10+ from earlier this year is still an excellent phone and very capable, the Note 10+ has several notable upgrades. Mainly to the display, storage, RAM, battery life and charging speeds. The last two of which are very important.
This year Samsung decided to offer two Note 10 sizes, just like they do with the Galaxy S series. So, we have a regular Galaxy Note 10 that's 6.3-inches and a hair smaller than the Galaxy S10+. Or, a massive 6.8-inch Galaxy Note 10+ with all the bells and whistles. Basically, you now have at least 5 flagship Galaxy devices to pick from with different screen sizes and price points, which is really important.
If you're having a hard time deciding if the Note 10+ is worth waiting for and worth the extra money, we're here to help. It's not cheap, but it's an impressive device you'll love. Let's get started.
Galaxy Note 10 vs Galaxy S10+: Design
Being released in the same year both the Galaxy Note 10 and the Galaxy S10+ are very similar devices.
Samsung is sticking to its popular big screen with curved edges. Keep in mind though that the Note 10 is a hair bigger or smaller, depending on what size you buy. Then, on the back you'll notice 3-4 cameras, off to the left side, instead of in the center. It's worth noting that the 6.3-inch Note 10 is a LOT smaller than the Galaxy S10+ because the bezels are even smaller, the camera hole is smaller. Overall it's physically smaller even though the screen is nearly the same size.
They both have ultrasonic fingerprint sensors inside the screen, instead of around back. They both have huge screens, a cutout for the camera, and a few other things. The front is almost ALL screen on either phone.
Basically, the lack of bezels at the top and the bottom, more cameras, a bigger screen and no rear fingerprint scanner is what makes the design so great, and they're nearly identical. Now if you're coming from a Note 9 a lot changed. But these two devices are very similar.
It'll still look unquestionably like a Samsung Galaxy Note device, with the slide-out S-Pen stylus and all. However, there is one big thing to mention, which is that we're hearing Samsung will ditch the Bixby button, and they've removed the 3.5mm headphone jack. Yes, the Galaxy Note 10 will NOT have a headphone jack. The Galaxy S10 still has a 3.5mm headphone port.
However, the most important aspect of the device for buyers is likely the screen, which we'll talk about next.

As an Amazon Associate I earn from qualifying purchases.