15 Cool Things the Galaxy Note 10 Can Do
Samsung's Galaxy Note 10 and Galaxy Note 10+ are two big and powerful new phones packed with neat features. And while you'll love the huge 6.8-inch curved Infinity display and powerful rear cameras, that's not all it has to offer. In fact, here are 15 cool things it can do and neat Galaxy Note 10 features to help you enjoy your phone to the fullest.
While it looks like a bigger Galaxy Note 9 first glance, there are a ton of changes all around. From the fingerprint scanner inside the screen to super-fast 45w wired charging. In fact, there are so many features that it's hard to keep track of them, which is why we're here to tell you all about what makes the Note 10 a great phone. You'll want to take advantage of all these Galaxy Note 10 features.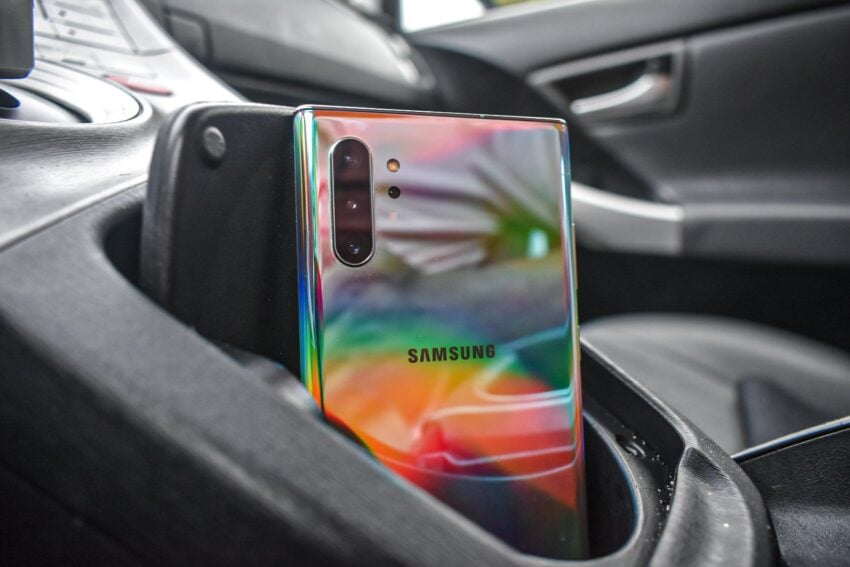 Samsung showcased some awesome features on stage when they announced these phones. From the big screens to the powerful four cameras on the back. We also learned about some awesome new S-Pen controls. They can only explain so much up on stage though, or in commercials, which is why we've gathered our favorite features below. Features that make this the best phone you've ever had. And if you're still trying to decide, click here to buy one.
We're talking about magically unlocking the phone by putting your finger on the screen, portrait mode video recording, and creating a GIF from any video. Not to mention charging your Galaxy Buds, watch, or a friends phone WITH your Galaxy Note 10 — wirelessly. That's on top of recording 1,000 FPS video, controlling your phone and the camera with the S-Pen, or the crazy new 45w fast charging speeds.
Basically, we'll show you what the Galaxy Note 10 and Galaxy Note 10 Plus can do. It's not just a smartphone. It's a game console, a film studio, a computer you can control with the S-Pen, and the best camera you have in your pocket. Here are some things you'll absolutely want to know about. So, buy a case and let's get started.
The Most Capable S-Pen Ever
Each year Samsung makes improvements to its S-Pen stylus, but with the Galaxy Note 10 they've made the biggest leap forward. That's because not only does the S-Pen have Bluetooth built-in, but it now comes with a gyroscope and other sensors inside, similar to a phone, so it can sense motion as you move it around.
The S-Pen button can act as a remote shutter while you're taking photos or videos, pause and play video while you're enjoying a movie (or streaming it to your HDTV), and more. While the biggest talking point is the remote control features, that's not all it can do.
Now, you can actually flick the S-Pen up or down to increase/decrease volume. You can turn it to flip between camera modes and lenses (like from regular to wide-angle) and more. The pen detects your actions, and that translates into the phone. Plus, now you can fully control your phone without touching the screen with "Air Actions".
My favorite part though is you can flick the S-Pen to flip through photos in your photo gallery. Perfect for a presentation or while showing off photos from a vacation.

As an Amazon Associate I earn from qualifying purchases.