Galaxy Note 5 vs. Galaxy S5: 10 Things to Know Right Now
If you're looking to buy or replace the Galaxy S5 in the near future, you most likely have you eyes on the Samsung Galaxy Note 5, the new flagship that the company will reportedly be showing off in the near future. With a Galaxy Note 5 release inching closer, we want to tell you what you need to know about the Galaxy Note 5 vs. Galaxy S5 right now.
In 2013, Samsung took the stage and announced the Galaxy S5, the fifth-generation Galaxy S and a successor to the Samsung Galaxy S4. The Samsung Galaxy S5 immediately became one of the top Android devices on the market and it remained a flagship phone until April. The Galaxy S5 is now a cheap alternative to the Galaxy S6 and the Galaxy Note series.
It's also in the hands of many people around the globe. And while many Galaxy S5 users are content with the device, others are looking to upgrade. Fortunately, the fall shouldn't leave you with a shortage of options. There are a ton of new devices on the way including a Samsung Galaxy Note 5.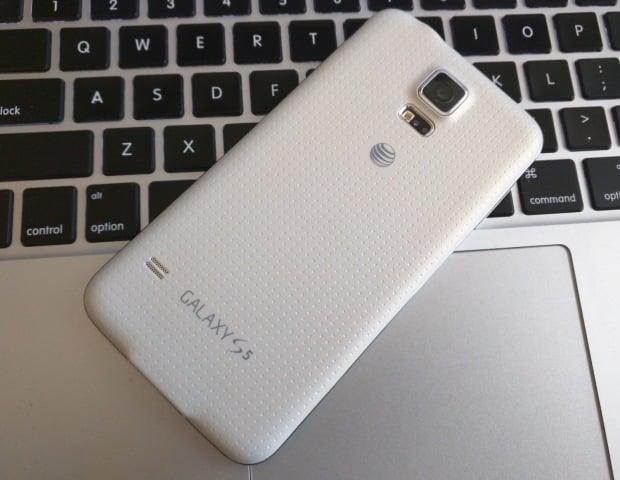 The Samsung Galaxy Note 5 has been rumored for several weeks now and as we've approached the company's usual Galaxy Note launch window, we've seen many Galaxy Note 5 features and dates start to firm up. The Galaxy Note 5 isn't confirmed just yet but a ton of details are essentially all but confirmed ahead of launch.
These credible Galaxy Note 5 rumors allow us to make some early comparisons to some of the top devices currently on shelves. Today, we want to take a look at how these Galaxy Note 5 rumors are stacking up with the Galaxy S5.
This early comparison will help prepare those of you who are thinking about picking up the Galaxy S5 (or Galaxy Note 5) in the near future and it will also help those of you that want to ditch the Galaxy S5 for something new. Here's what you need to know about the Galaxy Note 5 as we march towards August.
Galaxy Note 5 Launch Date
If you're thinking about ditching or buying the Galaxy S5, you're probably curious about the Samsung Galaxy Note 5, the day that you'll be able to officially compare the two devices on paper. Samsung still hasn't confirmed anything but thanks to a fresh round of Galaxy Note 5 rumors, we've got a read on its plans.
Right now, there are conflicting reports though they both assert that the Galaxy Note 5 launch date will arrive in early August, well ahead of Samsung's usual late August/early September IFA Galaxy Note launch date window.
The two reports claim that Samsung will launch the device on August 12th or August 13th. The latest report from Korean media points to a launch in New York City on August 13th. Samsung used NYC for the Galaxy S4 launch but it's not clear if it will once again take over Radio City Music Hall.
What this means is that you don't have to wait much longer to compare the Galaxy Note 5 to the Galaxy S5. Our recommendation is to hold off on a smartphone purchase until Samsung makes its announcement. That way, you can make an informed decision. Informed decisions are always the best decisions when it comes to picking a new smartphone.

This article may contain affiliate links. Click here for more details.