Galaxy Note 8 Battery Problems: What You Need to Know
The Samsung Galaxy Note 8 has a lot to offer, but it's not perfect. Recently, several reports have emerged that the phone may suffer from a big battery problem. Most notably, some Galaxy Note 8 owners battery ran out and the device never works again. Here's what you need to know about potential Note 8 battery problems, and Samsung's official response.
This phone is completely safe. Samsung's battery in the Note 8 will not explode or catch on fire. That was a small situation with the Galaxy Note 7 last year. Since then, Samsung has added an industry-leading 8 point battery checkpoint process.
Read: How to Fix Bad Galaxy Note 8 Battery Life
However, a new problem with the Galaxy Note 8 battery is causing some concern. And while this is an isolated incident with only a few complaints, we're also seeing similar reports for the Galaxy S8+. As a result, we want to go over everything we know so far, what you need to know, and how to prevent it from happening to you.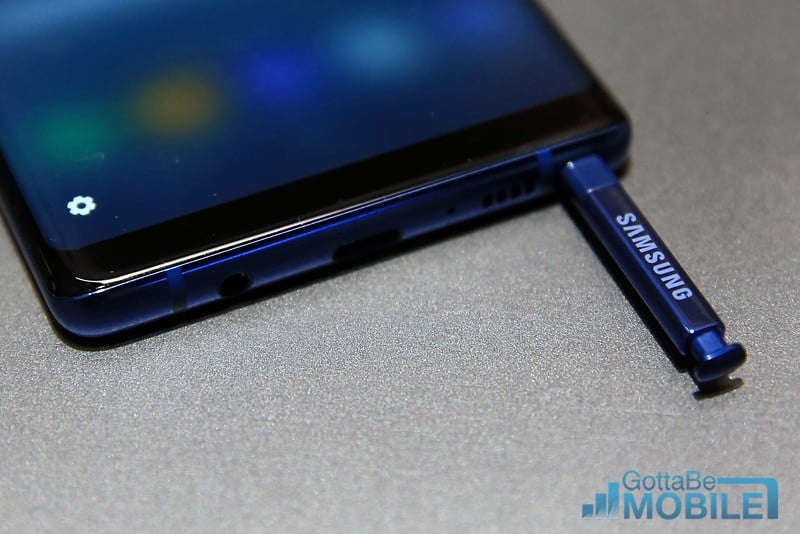 Some Galaxy Note 8 devices will not accept a charge, and will not work.
The problem emerges after users fully drain the battery to 0%.
Samsung recently issued a statement and is replacing devices for some owners.
Galaxy Note 8 Battery Charging Problem
So far we're hearing about this problem on both the Galaxy Note 8 and the Galaxy S8 Plus, although most complaints on the official Samsung forum are for the Note 8. The S8+ might be an isolated and unrelated issue.
What's happening is basically someone forgets to plug-in their phone, and when the battery drains to 0% and shuts off the phone never works again. The Galaxy Note 8 becomes completely unresponsive, and this includes the LED charging light in most cases. You can try to hard reset the phone with a button combination, use a different cable or charger, but nothing works.
Again, this is only happening to a select few users, and most Galaxy Note 8 owners have nothing to worry about. We're all human, accidents happen. If you forget to plug your phone in at night, or it dies after a busy day at work, recharging shouldn't be a problem.
Simply drop your Galaxy Note 8 on the charger and it will recharge the battery. For some, once it reaches 0%, something happens and the phone never accepts a charge again. We're not sure if this is a hardware problem, software problem, or something else. At the end of the day though, something is preventing some Galaxy Note 8 units from recharging. Turning this expensive $1000 phone into a paperweight.
Potential Galaxy Note 8 Charging Solution
First off, don't let your phone run completely out of battery. Recharge it as often as possible, and turn it off or use battery saver mode if it's getting low.
If you accidentally let your Samsung device run completely out of battery, to 0% and it won't charge after, we do have a potential solution. Multiple users on the official Samsung forum confirmed that a hard reboot will fix it. This doesn't erase your phone and is basically forcing it to reboot, and that's all.
Plug in your Galaxy Note 8 or Galaxy S8+ to the charger (use the official wall plug and cable that came with your phone)
Leave the device on the charger for 20 minutes
Press and hold the Power Key and the Volume Down Key simultaneously for 8-10 seconds to restart the phone. Press both buttons at the same time, and hold down for 8-10 seconds.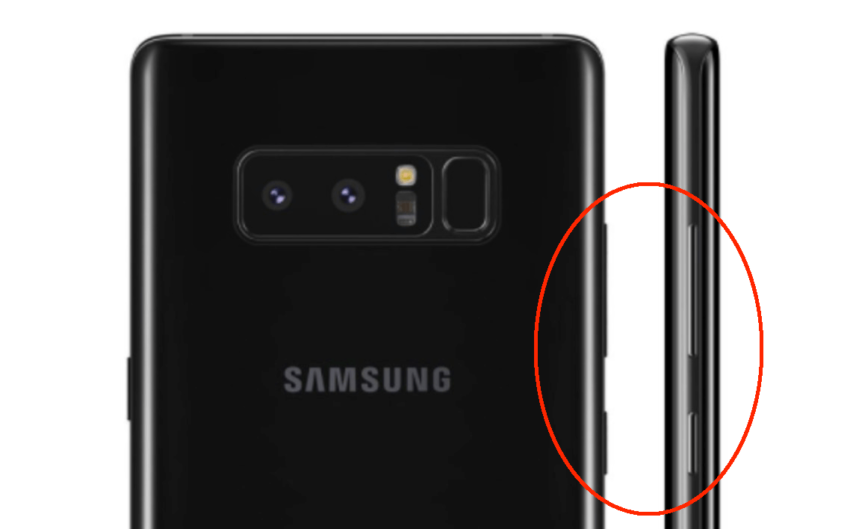 If this process works your device should do what's known as a hard reboot. This simply forces a frozen or unresponsive device to reboot, even when the screen is frozen or off completely. Hopefully, this process jump-starts your Galaxy Note 8, lets the charging get through, and turns it back on.
However, this only worked for a few people. There are still multiple reports of the phone never taking a charge, never showing the charging LED light, and never working again. In those cases, Samsung is issuing a replacement device.
Samsung Responds to Note 8 Battery Troubles
After a few reports about batteries dying near the end of 2017, Samsung issued a quick statement on the matter. Essentially acknowledging there is some sort of problem, but that's about it.
"Samsung is taking all reports of this kind seriously, we only received a very small number of customer inquiries that could be linked to charge management, and unfortunately we can only comment on the matter further if we have more detailed information about the affected devices. If you have any questions about your device, please contact Samsung Customer Service"
As you can see above, Samsung can't comment further until they investigate the situation. That being said, multiple users on the official forum received a replacement device. However, those are on a case by case basis.
This means that until Samsung makes another announcement or confirms they'll replace any device that won't accept a charge, we're left waiting. As soon as we know more we'll update with all the information.
What to Do if Your Note 8 Won't Charge
First off, try the hard reboot per our instructions above. That may solve your problem and get the Galaxy Note 8 working again. Remember, use an official Samsung USB Type-C cable and the wall charger that came in the box with your device.
If your phone still won't charge, contact Samsung for a replacement. We recommend you download the Samsung+ app, contact Samsung customer service, and get a replacement device through your Note 8 warranty.
On the official Samsung Community Forum look for the user SamsungMEL or SamsungTrevor. They appear to be helping those with problems get a replacement device, or get in contact with Samsung regarding a solution.
Final Thoughts
In closing, this is a small and isolated incident. Most likely your Samsung Galaxy Note 8, S8, S8+ and any other device is perfectly fine. If it runs out of battery just recharge it like usual and there is nothing to worry about.
However, for some, the phone won't ever charge or turn on again. We don't have too many details on this situation, but most likely it won't affect most Samsung Galaxy users. As soon as we know more or Samsung issues another statement we'll update with any helpful information.
Before you go, if you have other issues see our roundup of 16 Common Galaxy Note 8 Problems & Potential Fixes.

As an Amazon Associate I earn from qualifying purchases.