Galaxy S10+ vs Galaxy S9+: What's the Difference?
Galaxy S10+ vs Galaxy S9+: Triple Camera Threat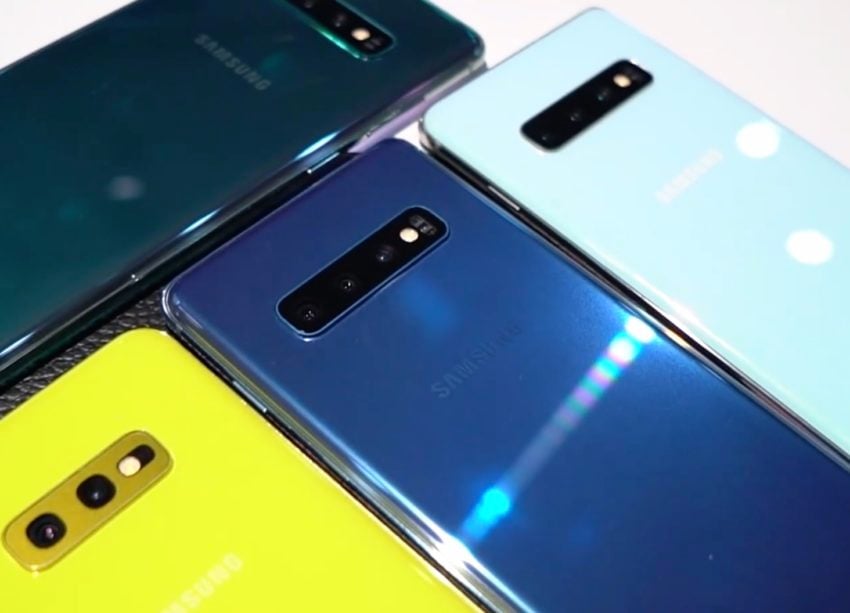 Another big upgrade to the Galaxy S10+ over the S9+ is in the camera department. In fact, these benefits extend to the smaller S10 this year too, unlike the S9.
In 2019, both the Galaxy S10 and bigger Galaxy S10+ will have 3 cameras on the back. Yes, three.
The Galaxy S10+ has an improved main 12MP DualPixel variable aperture camera capable of some amazing photos. Then, the company vastly improved the camera software with Night Modes, AI photography and more. However, it's the second and third camera lenses on the back that make it beat the S9+.

12 Megapixel f/1.5-2.4 variable aperture camera with 960 FPS slow-mo, 4k, etc
12 MP f/2.4 telephoto zoom lens
16 MP super-wide angle camera.
Dual 8 and 10MP f/1.9 front-facing cameras with 4K, portrait mode, face unlock & more.
When you combine those different cameras together with improved software and AI smarts, the Galaxy S10+ has one of (if not the best) camera in a smartphone throughout 2019.
The Galaxy S9+ did have dual rear cameras, but they'll get easily beat by this 5-camera phone.

This article may contain affiliate links. Click here for more details.