Galaxy S24 Pre-Order Date & Time: What You Need to Know
Samsung's new Galaxy S isn't official yet, but the 2024 Galaxy S models will go on sale in just a few short weeks. We've been getting a lot of questions about Galaxy S24 pre-orders and we'll answer as many as we can in this guide.
The company hasn't confirmed an Galaxy S24 event date yet, but rumors suggest we'll likely see the Galaxy S24's Unpacked event land in mid-January. It will reportedly take place in San Jose, California,
This is a date that's popped up several times and where there's a lot of smoke there's typically a lot of fire. So if you're interested in buying a Galaxy S24, Galaxy S24+, or Galaxy S24 Ultra, January 17th is the date to circle right now.
If you've followed a Galaxy S launch before, you know that the new models typically go on sale quickly after the announcement. Unlike Apple, Samsung doesn't put much of a gap between the announcement and the pre-order date.
That being said, there usually is a bit of space between the pre-order date and the release date.
With that in mind, here's what you need to know about Galaxy S24 pre-orders as we push toward the end of the year and closer to the Galaxy S24's inevitable announcement.
Galaxy S24 Pre-Order Date
Again, Samsung hasn't confirmed the Galaxy S24 event just yet, but sources believe the company is targeting January 17th for its Unpacked event.
South Korean publication The Elec is the latest source to report the date and their information lines up with everything we've heard thus far.
If this date holds up, it means Galaxy S24, Galaxy S24+, and Galaxy S24 Ultra pre-orders should begin shortly after the event concludes.
Either we'll see Galaxy S24 pre-orders begin on Wednesday January 17th or Thursday, January 18th. The exact timing will vary based on region.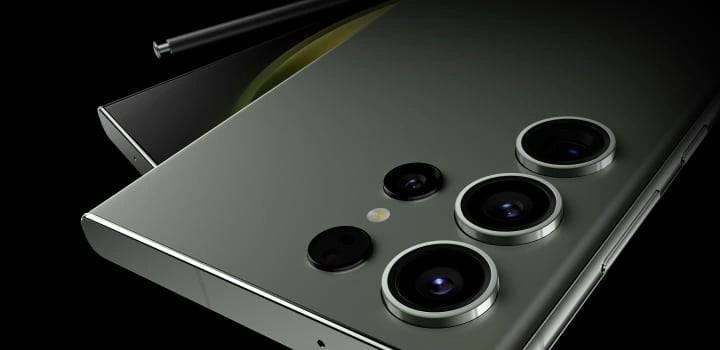 Assuming all the models go on sale at the same time, you can expect the Galaxy S24 pre-order period to stretch from January 17th/18th to January 30th. Samsung typically holds a fairly lengthy pre-order period.
The Elec believes the Galaxy S24's release date will fall on January 30th which falls in line with the protocol Samsung's used for prior Galaxy S launches.
We haven't seen any supply chain rumors hint at shortages, but if you want a very specific Galaxy S24 model ASAP, you may want to put in a pre-order.
Galaxy S24 Pre-Order Time
That brings us to the Galaxy S24 pre-order time. Based on previous years, we have a good feeling we know when Galaxy S24 pre-orders will start.
In recent years, Samsung and its partners have opened up Galaxy S24 pre-orders shortly after the conclusion of the Unpacked event. That's what we expect from the Galaxy S24's pre-order time as well.
We don't know what time the Unpacked event will kick off but it's safe to assume it will kick off early in the morning, probably around 10AM Eastern.
If you live on the west coast of the United States, and you want to buy a Galaxy S24 model the second pre-orders open up, be prepared to do so in the morning.
Like the pre-order date, look for Samsung to confirm the pre-order time in the U.S., and other regions, during the Unpacked event.
Where to Buy the Galaxy S24
Once Galaxy S24 pre-orders start, you'll be able to buy the device at several different places. From Samsung itself, to your carrier, to retailers, there will be plenty of options.
You can expect the Galaxy S24, Galaxy S24+, and Galaxy S24 Ultra to be compatible with a wide range of carriers, so if you aren't stuck with one, make sure you shop around during the pre-order period.
Galaxy S24 Price & Trade-Ins
We haven't heard a whole lot about the Galaxy S24's price which means we could see the new models fall in line with the Galaxy S23's price points.
If that's the case, the Galaxy S24 will start at $799.99 and go all the way up to $1199.99 for the Galaxy S24 Ultra, You'll need to pay more if you want more storage.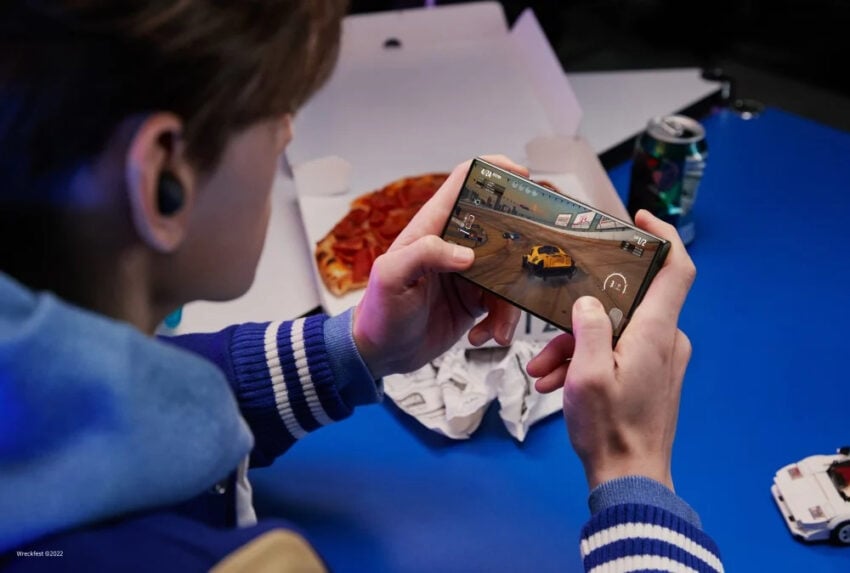 That might be a tough pill to swallow for those on a budget, but trade-in offers available when Galaxy S24 pre-orders begin. These will help you save money. In some cases, a lot of it.
Samsung, carriers, and retailers will offer substantial trade-in offers to help offset the cost of these flagship phones.
We don't know how much they'll offer just yet, but if you own a newer device and plan to trade it in, make sure you keep it in pristine condition in the buildup to January. This is how you'll get the most money back.

As an Amazon Associate I earn from qualifying purchases.