4 Reasons to Wait for the Galaxy S8 Active
Wait If You Want Excellent Battery Life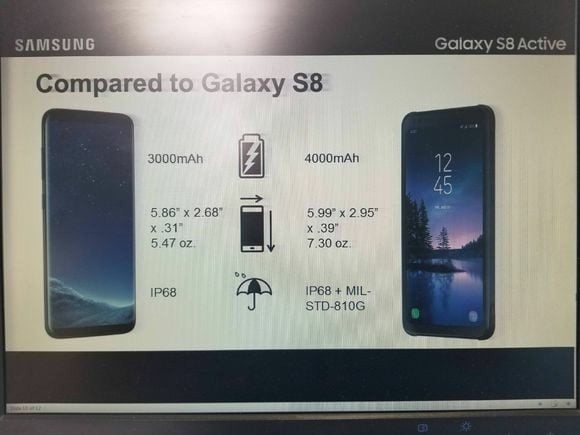 It's no secret that the Galaxy S8 and Galaxy S8+ battery life is only average at best. After the recalled Galaxy Note 7 Samsung was forced to take a conservative approach to the battery inside its smartphones.
The Galaxy S8 has been well-received by reviews around the web, although battery life could be better. It houses a 3,000 mAh battery. The bigger Galaxy S8+ has a 3,500 mAh battery inside.
From everything we've seen so far the 5.8-inch Galaxy S8 Active will deliver excellent battery life thanks to a huge 4,000 mAh battery inside. We saw something similar with the S7 Active, so this shouldn't be much of a surprise for past buyers.
You'll get almost the exact same experience as the regular Galaxy S8 only the design is slightly different, the screen is flat, and the battery will last much much longer. Sounds good, right?

This article may contain affiliate links. Click here for more details.