Galaxy S8 Pie Update: 7 Reasons to Get Excited & 3 Not To
The Samsung Galaxy S8 Android Pie update is confirmed and it should arrive soon.
The Galaxy S8 was Samsung's 2017 flagship which meant it got the flagship treatment in 2017 and 2018. It was the only device capable of running Samsung's Android Oreo beta and it was the first device to receive official version of Android Oreo. This is not the case with Android Pie.
Samsung's Galaxy S9 and Galaxy Note 9 now hold the top spots which means they're first in line to Android 9.0 and Samsung's new One UI.
The Galaxy S8 and Galaxy S8+ have taken a backseat to the Galaxy S9 and Galaxy S9+, but the devices will still get upgraded to Android Pie in early 2019.
We don't have the official, finalized change log just yet, but we know what the Galaxy S8's version of Android Pie will look like when it arrives.
The company is currently testing a variety of changes and it looks like the company is planning to bring software features from newer models to older devices like the Galaxy S8 and Galaxy Note 8.
We're still a few days away from the official Galaxy S8 Android Pie release, but there are plenty of reasons why you should be excited for Android 9.0. We'll share those with you here.
We also want to share a few things that might disappoint Galaxy S8, Galaxy S8+, and Galaxy S8 Active users.
Galaxy S8 Android Pie Beta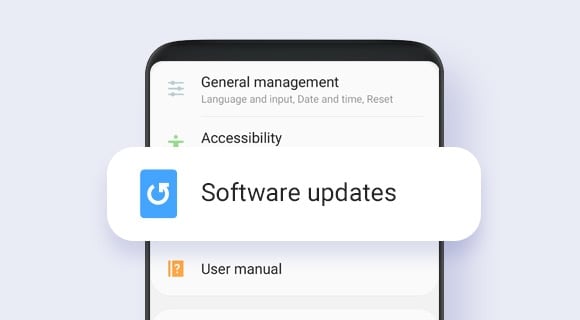 Select Galaxy S8 and Galaxy S8+ users get access to Samsung's Android Pie beta.
Samsung's Galaxy Beta Program is typically limited to its flagship Galaxy S devices, but the program has expanded to the Galaxy S8 and Galaxy S8+ in select regions.
The beta gives Galaxy S8 and Galaxy S8+ users a chance to test the software for bugs and try the new user interface before the official release.
Samsung recently released the fourth version of the Galaxy S8 and Galaxy S8+ Android Pie beta and it's far more stable than the first three versions. If you've been thinking about installing Pie early, now would be a good time to do so.
If you're interested in helping Samsung squash issues ahead of the final release, think about installing the beta if it's available for your Galaxy S8 model.

As an Amazon Associate I earn from qualifying purchases.