Galaxy S9 Fast Wireless Charging: What to Know
Samsung's new Galaxy S9 and Galaxy S9+ are loaded full of fancy features. And while you'll love the big screen, water resistance or dual stereo speakers, don't forget about fast wireless charging. Here we'll go over everything you need to know about Galaxy S9 fast wireless charging.
Wireless charging is nothing new for Samsung, even if the iPhone competition just got it. Over the years Samsung has improved it too, and with the Galaxy S9, it's extremely fast. In fact, wireless charging is no longer slow and inconvenient here in 2018.
Read: 20 Best Galaxy S9 Cases
As expected, Samsung is offering plenty of official Galaxy S9 accessories. One of those is their sleek new Fast Wireless Charging Pad. They're not the only ones that offer these fast speeds either. So, if the idea of ditching cables for an improved experience interests you, check out the slideshow below.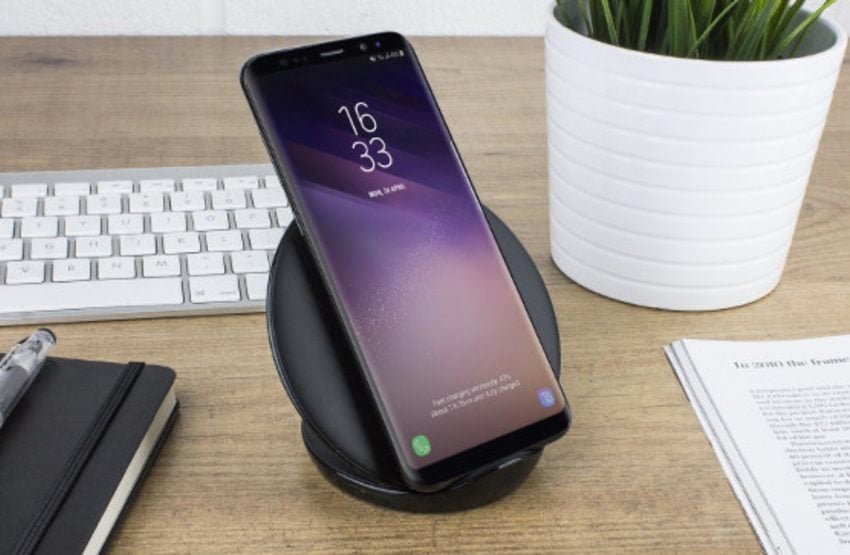 Samsung's Galaxy S9 and S9+ offer all-day battery life and USB Type-C for fast recharging speeds. That said, my favorite features is fast wireless charging. Being able to throw it on a stand or dock and forget about it. A few years ago certain wireless charging pads didn't work with all devices, and the recharge time was incredibly slow.
That's no longer the case. As a result, this once convenient and novelty feature is something every Galaxy S9 owner should consider.
Fast Wireless Charging: What to Know
First off, there are two different types of wireless charging. Thankfully, the Galaxy S9 supports both, so it doesn't matter which one you use. There is Qi Wireless Charging, and the PMA Wireless Charging Standard. You'll find these types at Starbucks, or in a lot of newer vehicles. However, you want a Qi wireless charger if you want "fast" wireless speeds.
Read: Best Fast Wireless Charging Pads for Galaxy S9
This takes the guesswork out of buying a charging pad and makes sure everything just works. Keep in mind that in 2018 PMA and Qi are combining forces to offer one standard moving forward. So in the future, they'll all work the same.
How it Works
Rather than plugging in your Galaxy S9, just drop it on a wireless charging pad. Once the two surfaces touch (or get close enough) it instantly starts charging. You do have to plug in the charging pad though, there are just no wires going into your phone. Often times, this works through phone cases too.
Read: Best Galaxy S9 Battery Cases
Drop it on the wireless charging pad and it recharges, then grab it and go with a full battery. There are coils inside the phone, and the pad, that send power to each other. Wireless charging used to be slow and took nearly 3-4 hours to fully charge a device. However, the new Fast Wireless Charging pads allows it to recharge the Galaxy S9 almost as fast and the wired charger in the box. Meaning it'll take around 100 minutes.
Samsung Fast Wireless Charging
Back with the Galaxy Note 5, Samsung introduced fast wireless charging. This increased the power and speed by 1.4x and now Qi Wireless charging pads can output 10-15w of juice, not 5w, or even 7w like we see with most iPhone wireless chargers.
Using a "fast" charger the Galaxy S9 will recharge 50-60 minutes faster than old wireless charging methods. It takes longer than the charger in the box, but not by much. Below is a video showing this feature on the Galaxy Note 5 from a few years back, which works the same way on the Galaxy S9 here in 2018.
As you can see it's pretty simple. Just drop your phone on the pad, and you're all done. Some of the more expensive wireless chargers have built-in fans too, to ensure the safest and fastest experience possible.
Samsung offers multiple Fast Wireless Charging Pads, but we like the new one for 2018. It's leather, and works laying down or standing up like a dock. Giving you two different ways to recharge your phone. This will charge any Qi capable device and is backward compatible with older devices like the Galaxy S6 or Galaxy S7. Now that you know everything about wireless charging, buy one today from our slideshow below with some starting at just $12.
Best Wireless Charging Pads for Galaxy S9
Anker PowerPort 10 Wireless Charger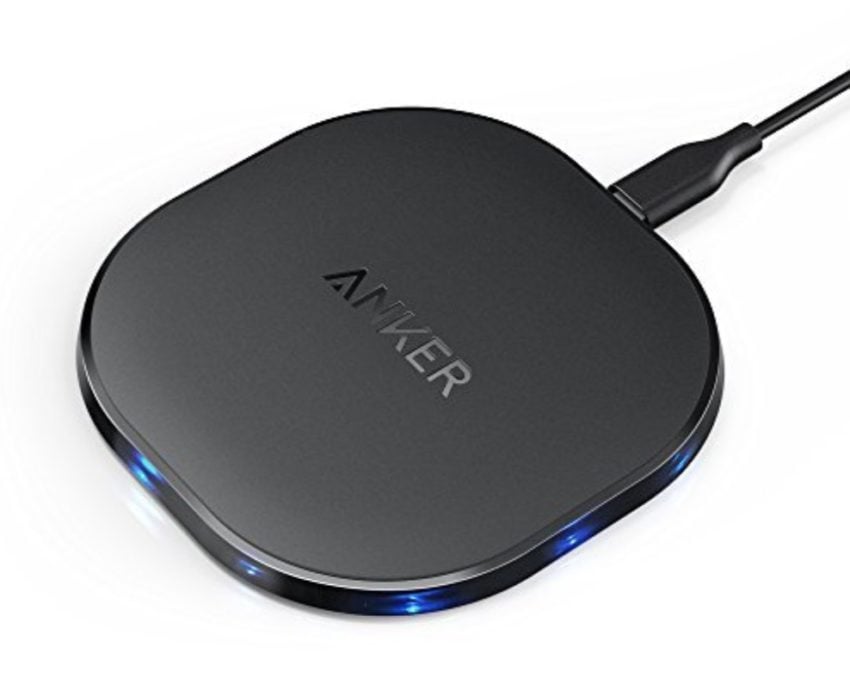 Our first recommendation is the Anker PowerPort 10 Fast Wireless Charging Pad. It's small, lightweight, affordable, and offers fast charging speeds.
Anker is a brand we know, use, and highly trust. They make some of the best chargers and battery packs on the market. Their latest PowerPort 10 wireless charger is exactly what you need.
This features 10w fast wireless charging for the Galaxy S9, comes with an included 3ft cable, and has small LED notification lights so you know it's charging. Sometimes if you don't lay the phone down right, it won't charge because the coils don't line up. These LED's are an easy way for you to know it's working, and when you're at 100%. This is a great all around charger for half the price of Samsung's official one.