Ghost Recon Wildlands DLC Release: 3 Things to Know
This past March, video game developer and publisher Ubisoft revealed an all-new game in its long running Tom Clancy series of titles. Ghost Recon Wildlands took players to Bolivia. These Ghosts, as they're called in the game, were assigned to take down a huge drug cartel in the region by any means. Millions of gamers purchased Ghost Recon Wildlands. Some of them have made it through the title's main story. More are still in the game every night with their team trying to exterminate the cartel and put things right. Every player, whether they've finished the game or not, should care about upcoming Ghost Recon Wildlands DLC.
Ubisoft is big on updating and expanding a game's world after its release. That dedication to downloadable content makes sense. It's much easier for players to purchase add-on content for a game that they like than to go out and try something new. If you really love a game, you hope that there's extra content coming to tide you over until the studio that made that game can release some add-on content. Ghost Recon Wildlands DLC will add tons to the game.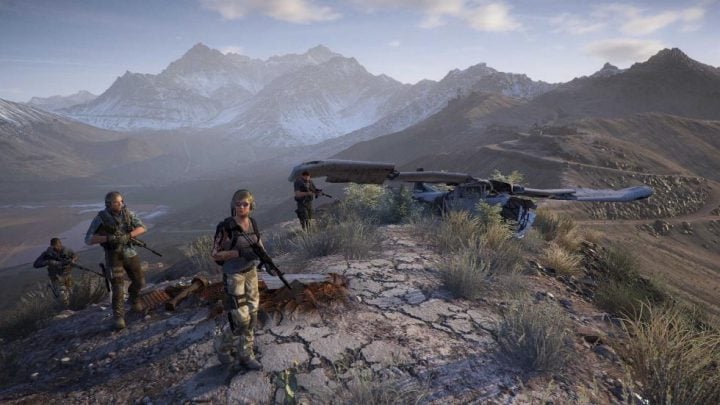 Read: Tom Clancy's Ghost Recon Wildlands – 5 Things to Know
Here's what we know about Ghost Recon Wildlands DLC now that the game is officially in the hands of players everywhere.
Free Ghost Recon Wildlands Updates
The wilds of Bolivia, its cities and towns, are overrun by a single drug cartel with unlimited power. Using the resources of the United States government, players create an agent to covertly enter Bolivia and deal with the problem. You get this story experience without any downloadable content in the base game.
Since launch, teams at Ubisoft have updated and improved Ghost Recon Wildlands through title updates. These title updates don't cost players anything at all. Three title updates for the game arrived within its first month of being available. They've added Live Season Challenges and addressed the Ghost Recon Wildlands problems that cropped up shortly before release.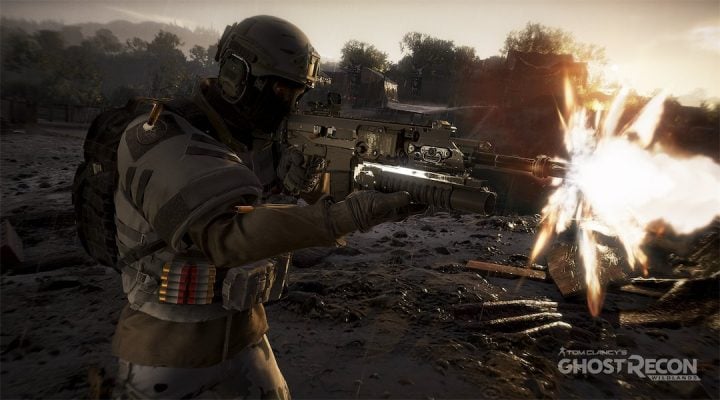 Read: Ghost Recon Wildlands Problems & Fixes
At least, for now, these updates will continue going forward. Again, these aren't about adding content as much as they are about adding new mechanics and addressing issues that users are reporting. They improve the base game but don't add new content.
Ghost Recon Wildlands Expansions
To get Ghost Recon Wildlands DLC that includes new content you'll need to purchase one of the game's expansions. Ubisoft has confirmed that there are two expansion packs coming to the game in a post on its Ubiblog shortly before the game launched.
Ghost Recon Wildlands Narco Road Expansion
One of these is called Narco Road. In this piece of Ghost Recon Wildlands DLC, players will go undercover as a gang member to bring down a group of smugglers. To earn the group's trust, players compete in road races and challenges, hence the name Narco Road. Because of its focus on driving, Narco Road will add new vehicles and those criminal gangs. Motorcycles, muscle cars and planes are all included in the update too. To bring down the entire smuggling operation, gamers will need to gain the trust of three bosses.
The download will add 15 new campaign missions when it arrives on April 18th for those that have the Ghost Recon Wildlands Season Pass. Everyone else can purchase it on April 25th. It'll sell separately for $14.99.
Ghost Recon Wildlands Fallen Ghosts
We know a lot less about the second major piece of coming Ghost Recon Wildlands DLC. We do know that it's called Fallen Ghosts. Fallen Ghosts will turn the hunters into the hunted, essentially. Players will need to avoid getting killed by a new enemy. This add-on will also cost $14.99.
We don't know when Ghost Recon Wildlands Fallen Ghosts will arrive on Xbox One, PC and PS4. That's because, theoretically, we're far away from its release. We're as certain as we can be that it'll arrive sometime this calendar year. Some speculate that it'll launch sometime between June and August to give the game a nice boost in population during the slower summer months.
Ghost Recon Wildlands Season Pass
These major pieces of Ghost Recon Wildlands DLC have different release dates depending on whether you have the game's season pass. Season Pass users get week-long priority access for major expansions. The season pass also unlocks a 4% XP Booster, a 50% XP boost, credit pack, exclusive weapons and the Unaided Conspiracy Mission.
Read: Ghost Recon Wildlands Pre-Orders: Which Edition Should You Buy?
Ghost Recon Wildlands Gold Edition comes with the season pass. You can purchase it separately for $39.99.
All told, it appears that Ubisoft has a pretty good plan for extending the life of Ghost Recon Wildlands through the middle of 2017 with Ghost Recon Wildlands DLC. We're not yet sure if there are plans for another year of content. The company just revealed that another of its Tom Clancy games, The Division, will get a second year of updates.
8 Best Free Xbox Games: January 2018
Warframe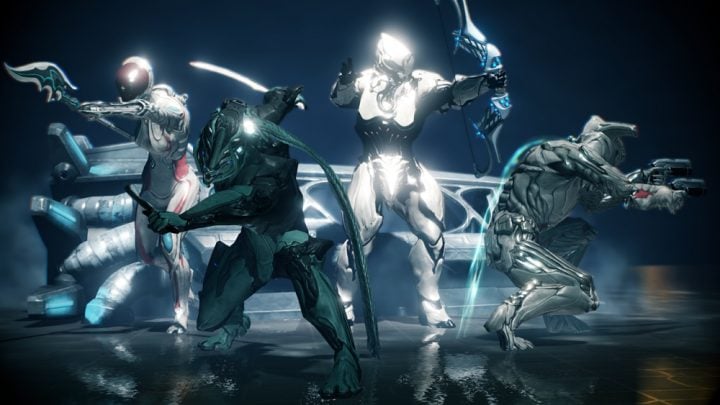 Many free-to-play games revolve around strategy or civilization building. Warframe is one of the free Xbox games that you can download now that doesn't. It's a third-person shooter.
The Tenno have just awoken after centuries of sleeping in stasis. Warframe takes its name from the suits that the Tenno use to do battle with the game's other races. There's the Greiner, who are clones of humans. The Corpus belong to a technology company with lots of robotic innovation at their disposal. Sentients consist of an alien race that's back to do battle.
Warframe features both player-vs-player combat and a single player experience.


This article may contain affiliate links. Click here for more details.