Harry Potter Wizards Unite: 4 Things to Expect & 1 Thing Not To
With Pokémon GO gameplay and access to the entire Harry Potter franchise, Harry Potter Wizards Unite could be this year's must-have iPhone and Android game. Niantic Labs hasn't said much about the title yet, but there are already 4 things we can expect from the new game and a single thing that isn't likely to happen.
Warner Brothers and Portkey Games revealed Harry Potter Wizards Unite at the end of 2017. Set for a release sometime in 2018, Niantic Labs is developing it. That's the same studio that created the wildly successful Pokémon GO game for iOS and Android. It's one of two new Harry Potter games coming. The other is Harry Potter Hogwarts Mystery.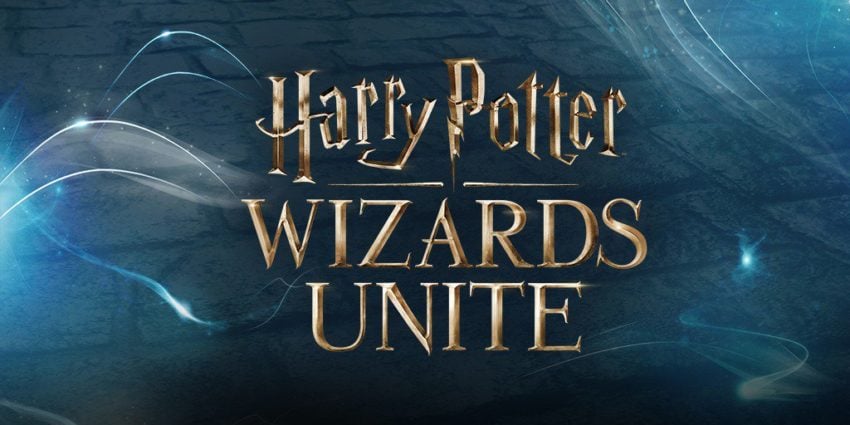 There wasn't anything else like Pokémon GO when it launched in 2016. Most mobile games let you play anywhere, but it forced you to explore your city or town to catch new creatures. Since launch, Niantic Labs has added new features that have encouraged players to fight its strongest monsters together and made it even more realistic. All these features could make it to this latest game.
Niantic Labs could reveal the Harry Potter Wizards Unite release date any day now. When that happens, expect to hear more about these 5 things.
Read: Harry Potter Wizards Unite 5 Things We Want in the Game
Expect a Slow Harry Potter Wizards Unite Release
Expect Harry Potter Wizards Unite to slowly release in new regions.
Like most games, mobile titles usually require internet access to work. They use that access to communicate with the developer's servers and let users play together. We know that Harry Potter Wizards Unite will encourage exploration in some of the same ways Pokémon GO did and that will require servers. The only way to keep those servers from buckling under the pressure of millions of gamers trying to play at once is to slowly let everyone in.
Expect to Download Harry Potter Wizards Unite for Free
Harry Potter Wizards Unite won't cost anything to download. Also, expect an in-game currency that you can buy with real money.
Wizards Unite is almost certainly a free-to-play game for a few reasons. First, its described as a social game and the only way to guarantee social games are successful is to make them free. That way, everyone can try the title out when a friend tells them about it.
Read: 10 Best Casual Games for Android in 2018
The second reason Harry Potter Wizards Unite is almost certainly free is the state of mobile games business itself. Developers tend to make more money when they give out the base game and create an in-game currency that players can purchase instead of earn. All those $1.99 purchases add up.
Expect to Explore the World Around You
Pokémon GO drew players because of its augmented reality features. New creatures appear as if they're sitting right in front of you thanks to your phone's camera. It uses GPS signals and your location to change what Pokémon turn up. A recent update even added weather patterns to the game.
Those features were successful, and Niantic builds new games from previous ideas that worked. The game's website now confirms that Harry Potter Wizards Unite will borrow the location and map mechanics from its previous games. We also know that this game will have "mysterious artifacts" for players to find, but we don't have a general idea of what these artifacts really are. They could be objects found in the books and movies, like the Philosopher's Stone.
Expect to Meet Professors and Magical Creatures from the Books & Movies
Your favorite characters and beasts will appear in Harry Potter Wizards Unite. Warner Brothers and Niantic Labs have also confirmed that, though they haven't gone into specifics. Expect to run into nargles and house elves at some point and count on meeting a Hogwarts professor, even if Harry Potter himself doesn't appear in the game.
Read: Best Racing Games for iPhone and iPad
Don't Expect to Play Harry Potter Wizards Unite Until the Spring or Summer
The one thing you shouldn't expect is to cast spells in Harry Potter Wizards Unite in the next few months. It's too cold in North America.
Warm weather played a big part in Pokémon GO's launch. Kids and teens – usually the first to get in on any new mobile game – were out for summer break in the United States. Because it was more comfortable outside and there was more daylight, catching new creatures felt like less of a chore. It's hard to imagine that Niantic would launch in colder weather after Pokémon GO's launched proved so successful.
10 Best Casual Games for Android (2020)
Alto's Adventure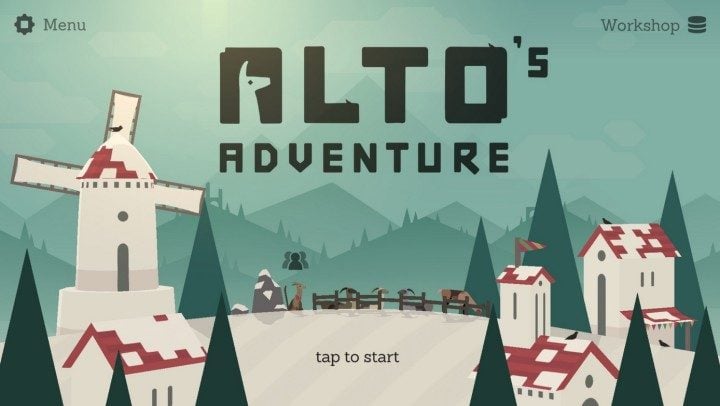 First off we have to start with Alto's Adventure. It was one of the most popular games back in 2018 yet is still regarded as one of the best all-time games for Android. This is my go-to "casual game" during the holidays or on a flight.
Alto's Adventure is an endless runner style game similar to Temple Run, but you'll be snowboarding down huge mountains, collecting gear, running into llamas (random, I know) and having a blast. It's hard to explain, so watch the launch trailer.
It will keep you busy for hours on end, and maybe a little frustrated. It's easy enough to casually play on the couch or waiting in a doctor's office, but hard to master. It also has a great soundtrack, so you'll be enjoying the game and listening to soothing music while ripping down the mountain. Alto's Odyssey is the follow-up to this game, and it's equally as entertaining so try it too.

As an Amazon Associate I earn from qualifying purchases.