Here's How Long the Galaxy S7 Oreo Update Takes
The Samsung Galaxy S7 Oreo update is a big one for both the regular and Edge model, but most of you should be able to get it installed in under 15 minutes.
After a long wait, the Samsung Galaxy S7 Android 8.0 Oreo update is finally rolling out. The update is currently limited to a few select regions, but we expect the roll out to hit other devices in Europe, Asia, the Middle East, and North America in the weeks ahead.
As expected, Samsung's upgrade is substantial. The Galaxy S7's Oreo update is packed with new features, enhancements, bug fixes, and security patches. It's an update most Galaxy S7 and Galaxy S7 Edge users should install right away. Most.
The Samsung Galaxy S7 Android 8.0 Oreo update is an exciting upgrade, but it's causing problems for some users. We've seen reports of installation issues, abnormal amounts of lag, problems with various apps, and various other bugs and performance issues. The list of problems will grow as the roll out grows.
This is precisely why you should put aside some time to upgrade. We can't tell you exactly how much time you'll need to download and install Android Oreo. It all depends on the current state of your device and your skill level. That said, we can help you approximate how much time to set aside when Android Oreo arrives for your device.
If you've already spent some time preparing for your Galaxy S7 for Android 8.0 Oreo it should only take you a few minutes to get Oreo on board. If you haven't spent any time prepping for the install, it'll take longer.
| Task | Time |
| --- | --- |
| Backup (Optional) | 1-30 Minutes |
| Android Oreo Download | 2-15 Minutes |
| Android Oreo Update | 5-10 Minutes |
| Total Galaxy S7 Oreo Update Time | 10 Minutes to 1 Hour |
Pre-Installation
Before you install Android Oreo on your Galaxy S7 or Galaxy S7 Edge, make sure you spend some time preparing yourself and your device for the upgrade.
Most of you won't need to spend more than 20 minutes or so doing the prep work, but those of you that don't great care of your device might need to spend a little longer.
Before you install Oreo, take a look at our pre-installation check list for the Galaxy S7. It'll walk you through the steps you should take before you upgrade to a new operating system.
If you don't have a ton of time to spend preparing yourself and your device for Oreo, at the very least you'll want to make sure your files are backed up via Smart Switch, Samsung Cloud, or a third-party service.
You probably won't encounter data loss issues when you move up from Android Nougat, but it's much better to be safe than sorry.
Galaxy S7 Oreo Download
If your Galaxy S7 is connected to a high speed Wi-Fi network when Oreo arrives, it should only take you a few minutes to download and install it.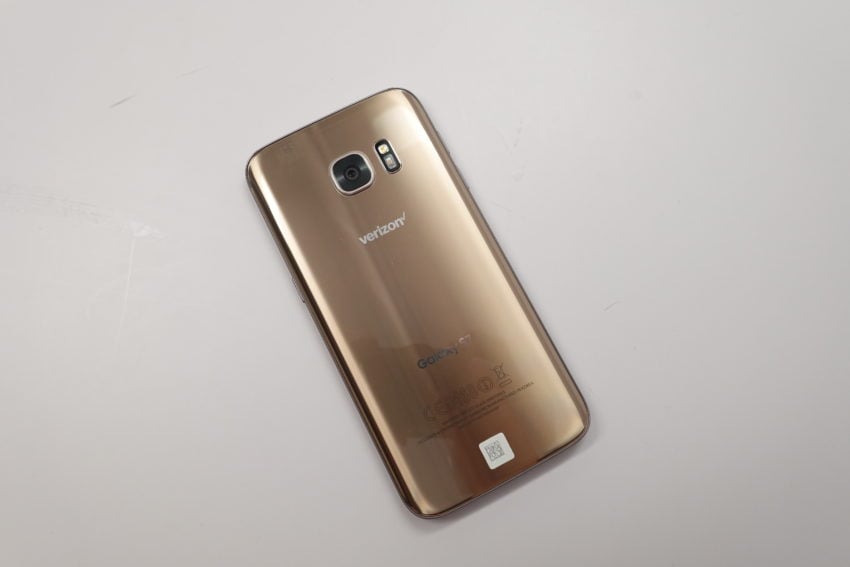 The Android Oreo update appears to be in and around 1.2GB for both the Galaxy S7 and Galaxy S7 Edge. The exact size will differ based on region and carriers will likely tack on changes of their own.
These changes have the potential to increase the download size.
Galaxy S7 Installation
If your Galaxy S7 is running the latest version of Android, you should be able to get the Android Oreo update up and running in under 10 minutes.
If you've fallen behind on your Galaxy S7's software updates, you'll likely be required to download the bug fix/security updates you decided to skip.
If you don't want to tack any additional time onto the download and installation, we highly recommend updating your Galaxy S7/Galaxy S7 Edge/Galaxy S7 Active before Android Oreo arrives. It'll save you some time.
Post-Installation
Once the installation finishes up we recommend spending a few more minutes making sure everything is in order on your device.
First, you'll want to check on your important data (things like music, game saves, photos, videos, etc) and make sure everything is intact after the move.
Once you're done with that you'll want to test out your core applications and services to make sure they're working properly after the upgrade. Some apps won't run properly unless they've been updated with the latest patches.
We also recommend spending some time poking around the software for bugs and performance issues.
If you find something, relay the issue to Samsung, your carrier, and if you want to be extremely helpful, a forum like the Galaxy S7 Reddit. This way Samsung, your carrier, and fellow Galaxy S7 users are aware of the issue.
4 Reasons Not to Install Galaxy S7 Oreo & 10 Reasons You Should
Install Android Oreo for Better Security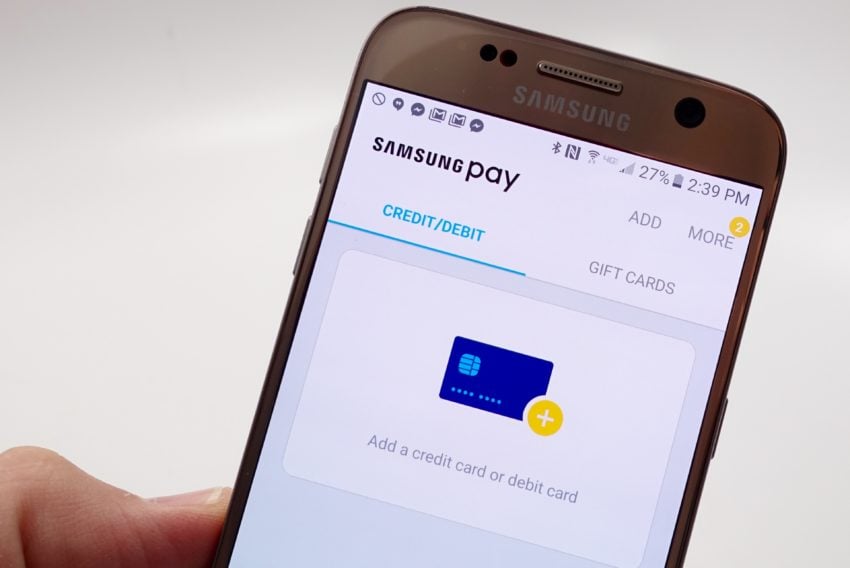 If you store sensitive data on your Galaxy S7, and we assume most of you do, you'll probably want to install the Android Oreo update soon after it arrives for your phone.
Samsung's Galaxy S7 Oreo updates come with important security updates from Samsung and Google. If you're curious about the contents of Samsung's latest security updates, you can read more about these changes on Samsung's website.
On top of the latest patches from Samsung and Google, Samsung's Galaxy S7 Oreo update also brings some other important security features to help protect you and your device from harm.
The company's Oreo update delivers security improvements to Samsung Pay, the Galaxy S7's popular mobile payment solution.
The Galaxy S7 Oreo update also comes with enhancements to the handy Find My Mobile solution.
Samsung's updates to Find My Mobile include the ability to remotely back up Secure Folder to Samsung Cloud when you lose your phone and the ability to lock up Samsung Pass using Find My Mobile.