10 Things to Do Before Installing the Galaxy S7 Oreo Update
The Samsung Galaxy S7 Android Oreo update is finally making progress and it'll pickup steam as we push through the month. With the update picking up the pace, now is a great time for Galaxy S7, Galaxy S7 Edge, and Galaxy S7 Active owners to start preparing for the upgrade.
Its been a long road to Oreo for Galaxy S7 users, but the end is in sight for many of you. Samsung said it was planning to get Android 8.0 Oreo out to the aging former flagship by mid-May and the company delivered.
The long-awaited Samsung Galaxy S7 Oreo update is rolling out to users in the United Kingdom, the Netherlands, and to users in the United States.
As expected, the Galaxy S7 Oreo update is a big one. It requires a significant download (a little over 1GB) and it delivers a long list of changes to the Galaxy S7, Galaxy S7 Edge, and the Galaxy S7 Active. The Galaxy S7 Active Oreo update mirrors the upgrade for the other two models.
Samsung's Android Oreo update comes with changes to the user interface thanks to Samsung Experience 9.0, base level features like Autofill and improvements to notifications, the latest security patches, and an assortment of other tweaks, fixes, and enhancements.
And while the Galaxy S7 Oreo update went through testing behind the scenes, the update is causing problems for some Galaxy S7, Galaxy S7 Edge, and Galaxy S7 Active users. This is precisely why we recommend preparing yourself, and your device, for the upgrade while you wait.
In this guide we'll take you through some steps to take before you install Samsung's Oreo update on your Galaxy S7, Galaxy S7 Edge, or Galaxy S7 Active.
Check All Your Backups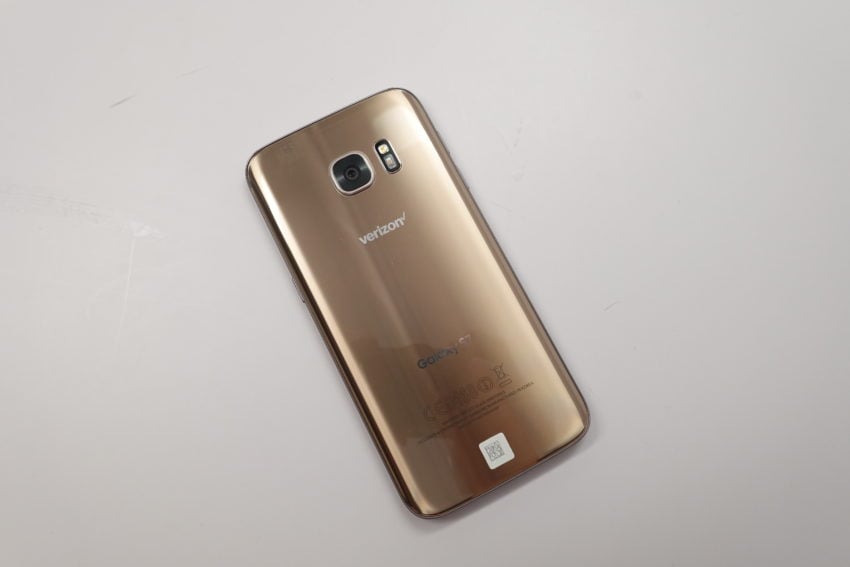 One of the first things you'll want to do before your Android Oreo update arrives is a quick check of your various backups to make sure all of your files are safely stored away.
Data loss issues aren't as prevalent as they used to be, but they can still happen. And that's why you'll want to make sure all of your important data is safe before transitioning from Nougat to Oreo.
If you don't know where to start, you'll want to use Samsung's Smart Switch application. It's a quick and easy to way to ensure all of your Galaxy S7's data is stored away properly.
The company's Smart Switch app backs up your device's SMS messages, home screen settings, Settings, call logs, applications, photos and videos, and documents. All of the important stuff.
You can also use the company's Samsung Cloud solution to backup the data on your Galaxy S7 or Galaxy S7 Edge.
To access Samsung Cloud, head into your device's Settings > Cloud and Accounts. If you don't have a Samsung account you'll need to create one.
You've also got a ton of third party services at your disposal. There are a bunch of options, but Super Backup & Restore is one to check out.