Here's When to Expect the November Pixel & Nexus Oreo Update
Google's next update for Pixel and Nexus devices probably won't be Android 8.1, but the company's November Android Oreo update will be an important release.
Google continues to push out monthly security updates to Pixel and Nexus phones though the company's next patch, the November build, will deliver more than just security patches.
Earlier this week, the company delivered some good news to Pixel and Pixel XL users dealing with SMS problems. The November update will come with a fix for those issues. It's unclear if it'll have fixes for ongoing Pixel 2 issues.
At the time of the announcement, Google failed to confirm a specific release date for its next security patch for Nexus and Pixel devices.
Google still hasn't confirmed a precise date, but Canadian carrier Rogers expects the November Android Oreo update to push to Pixel devices on November 6th. Android security updates typically roll out on the first Monday of the month (the 6th is the first Monday in November), but they can take a few days to reach every Pixel and Nexus device.
Rogers' Android update schedule only lists the Pixel, Pixel XL, Pixel 2, and Pixel 2 XL (Android 8.0 for the Pixels, Android 8.0.1 for the Pixel 2 models), but we expect the Nexus 5X, Nexus 6P, Pixel, Pixel XL, and Pixel C to get the update in and around that date as well.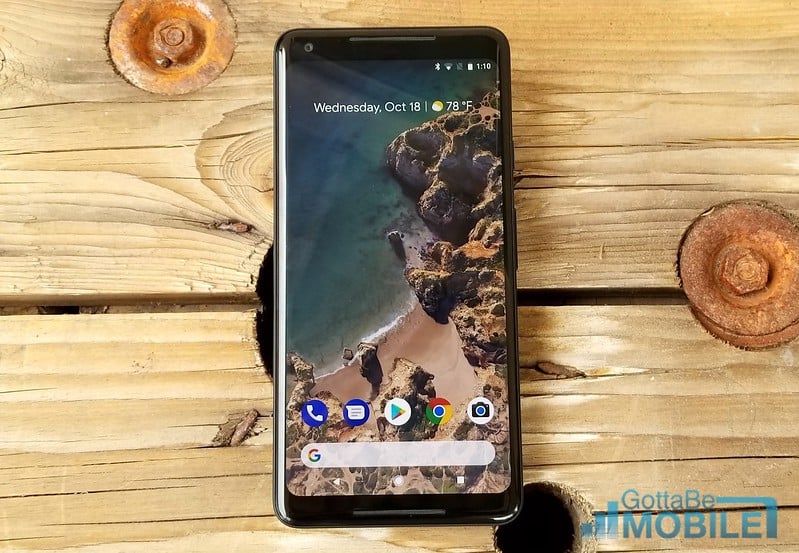 It's important to note that these updates won't be based on Android 8.1 (MR1), the maintenance release Google confirmed in mid-October.
The company remains silent about its plans for Android 8.1 Oreo though Google's first major update to Android Oreo is expected to come with a sizable list of bug fixes. It could also deliver new features to Pixel and Nexus users.
Google's Android 7.1 Nougat update, also known as MR1, delivered a long list of improvements and features. The change log wasn't as robust as Android 7.0, but the update included App Shortcuts, "Image Keyboard Support", and support for circular icons.
Android 8.1 Oreo will roll out to the Pixel 2, Pixel 2 XL, Pixel XL, and Pixel and we also expect it to roll out for the company's Android Oreo-powered Nexus devices.
The Nexus 5X and Nexus 6P might not get Android P, but Google says it plans to push security patches to the Nexus 6P and Nexus 5X through November 2018. This means they should get a full year of Android Oreo builds.
Google says it plans to push an Android 8.1 Oreo Developer Preview in the coming weeks so Pixel and Nexus users will want to keep an eye out once Google completes its November Android 8.0 Oreo roll out.
7 Things to Know About the November Nexus 5X Android Oreo Update
November Nexus 5X Android Oreo Update Impressions
If you're already on Android Oreo (and we assume most of you are) the download and installation should only take you a few minutes.
The Nexus 5X's November patch is just a few MB and the installation took just a few minutes to complete. Overall, it shouldn't take you more than 5 minutes to get it on board your phone.
We've been using the Nexus 5X's Android Oreo update for a few hours now and we've been keeping an eye on key areas like battery life and connectivity.
So far, battery life is holding up. We haven't noticed any abnormal drain when using the phone and when it's in standby. It's keeping a solid charge.
We've tested the Nexus 5X and Oreo with several Bluetooth devices and we haven't experienced any drops or oddities. Wi-Fi, including eero mesh Wi-Fi, is holding steady as well.
App performance sometimes takes a hit after a new update is released, but we haven't noticed any issues with our core applications. Chrome is fast and reliable. Same goes for YouTube, Gmail, Spotify, Twitter, Asana, and Slack.
Our Nexus 5X is fast. We haven't experienced any lag or lockups during our short time with the new Oreo build.
It's only been a few hours, but we're pretty impressed with the software's performance on our device. Of course, performance could take a turn in the days ahead so we'll keep our eyes out for bugs and widespread problems.
If you're unable to pull the November Nexus 5X update right now, you can manually install the software onto your device.
If you're curious about the process, take a look at our walkthrough. It'll take you through step-by-step through manual installation process.