How to Delete the Apple Watch App From Your Home Screen
The iOS 8.2 update installs an Apple Watch app on your iPhone. We'll show you the closest you can get to deleting the Apple Watch app without the need to jailbreak your iPhone.
You can't totally delete the Apple Watch App from your iPhone, but you can hide it without sticking it in the back of a folder. This isn't a perfect solution because you will still see the Apple Watch app listed in Spotlight search, but this appears to be a small app so it shouldn't push too many users over the edge of available storage.
Here is how you can hide, but not delete, the Apple Watch app on your iPhone. This works on iOS 8.2 and on any iPhone model.
You need to do this every time you restart the iPhone, and there is a chance that Apple will fix this method in the future. A simpler solution is to move it to the second page of a folder that you use. This will hide the Apple Watch app so that it doesn't come up when you restart your iPhone.
To use this method to delete the Apple Watch app from your home screen until you restart you need to a full home screen and the Apple Watch needs to be on the second screen.
Tap and hold on the Apple Watch app and drag it to the first screen. Hold it over top of another app to make a folder.
Drop the Apple Watch app in the folder.
Don't leave the folder or edit mode. Now tap and hold on the Apple Watch app again and drag it down to the dock. Let go of the app and you have successfully deleted the Apple Watch app from your home screen.
When you restart the iPhone the Apple Watch app will return to your home screen wherever there is room. If you want a more permanent solution to remove the Apple Watch app from your home screen you can follow these directions.
If you don't already have a folder on your iPhone create a new folder by dragging the Apple Watch app on top of another. This makes a folder. Now drag the Apple Watch app to the right and it will move to a second page. This won't reset when you restart your iPhone and you won't see it unless you tap on the folder and swipe.
While it would be great if Apple did not install the Apple Watch app until you purchased one, the company has a history of adding stock Apple apps to the iPhone. This is not an advertisement for the Apple Watch, but it is an easy way for Apple to get more people wondering what it is and what it can do.
The practice of installing apps on phones is common for Apple and for Google. On many Android devices there are folders of carrier apps installed when you turn the phone on for the first time.
8 Exciting Apple Products for 2015
iPhone 6s and iPhone 6s Plus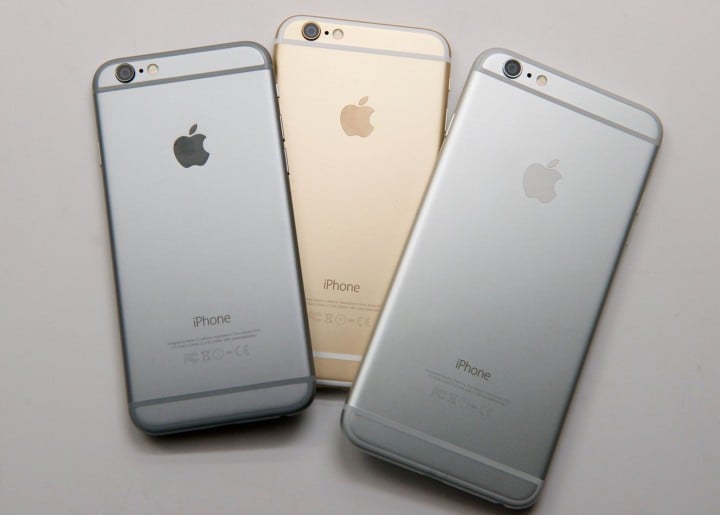 Apple delivers a new iPhone every single year and in 2015 we are looking at an iPhone 6s release and an iPhone 6s Plus release. For the past several iPhone releases Apple stuck to a big release like the iPhone 4 and iPhone 5 followed by a smaller release that uses a similar design and refines the features into an iPhone 4s and an iPhone 5s.
Release Confidence: 90%
Release Timing: Fall (September)
After the iPhone 6 release last September we expect to see a new iPhone 6s release in the fall. The only reason this isn't at 100% is that there is a small chance Apple could change something up after delivering the iPhone 6 Plus. There is always a chance that Apple will change how it handles this larger device.
iPhone 6s rumors point to new touch screen technology, more memory, a new processor and we recently shared 11 iPhone 6s features we want to see in 2015.
Check out the latest iPhone 6s rumors for more information about this highly anticipated device.