How to Add a Custom Gamerpic to Xbox Live for Xbox One
Your Xbox Live profile is your gaming calling card. With the latest software updates, you can add a picture of yourself to that calling card. Xbox Live and the Xbox One finally have Custom Gamerpics.
Xbox Live is the service that connects every Xbox One console together. Other gamers see your Gamerpic when you sign into your Xbox Live account. Gamerpics appear in the top right of your screen, in your messages, on your Achievements breakdown and in every friend request you send. You could only use a picture of your Xbox Live Avatar or one of Microsoft's gaming-themed photos for years now.
It's good that this picture can now be whatever you want. Here's how to add a custom Gamerpic to Xbox Live.
You're limited in the ways you can add custom Gamerpics. The Xbox Beta app on Windows 10 accepts them. However, the option isn't in the Xbox apps for iPhone and Android. Eventually, Custom Gamerpics will come to Xbox One consoles, Microsoft says.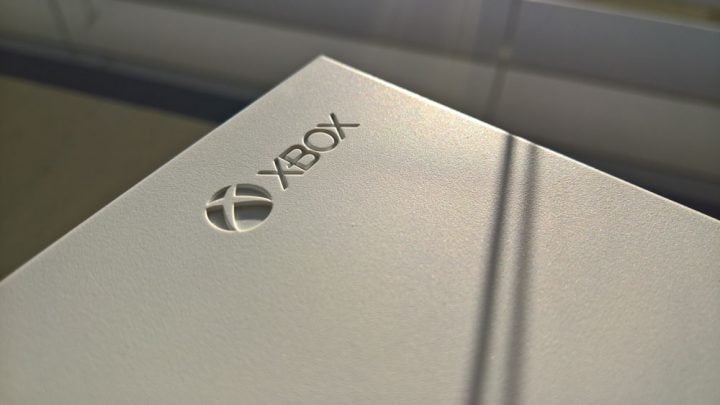 Read: Is Xbox Live Gold Worth Buying?
Make sure the custom Gamerpic you add to your Xbox Live account is online-friendly. If it's not, the Xbox Enforcement Team will require you to change it when someone reports it to them as inappropriate. You could be kept from ever using a picture as your Gamerpic ever again if you post inappropriate photos repeatedly.
Don't worry about getting banned for adding a Custom Gamerpic like some Xbox 360 users did. Microsoft adding Custom Gamerpics to Xbox Live means you don't need photo editing programs or profile tricks to upload your picture.
Let's get started.
Download the free Xbox Beta app from the Windows Store. Because anyone can use it, you don't need an Xbox Insider Program membership for the app to work. Both free and paying Xbox Live members can add a custom pic.
Tap or click on Install.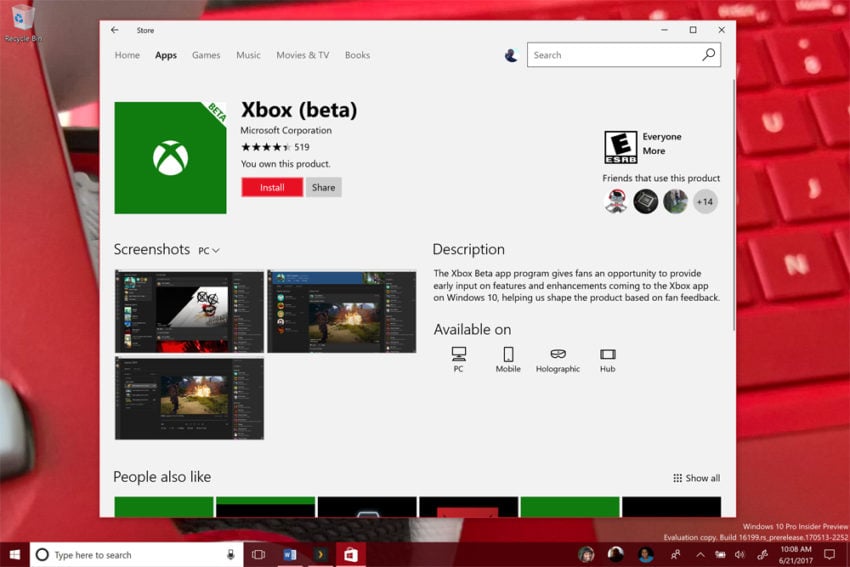 Once it's done installing, click or tap on the Launch button in the notification on the side of the screen. You can open the app from the Start area if you miss the notification. It's listed with all the other apps and programs on your PC that begin with X.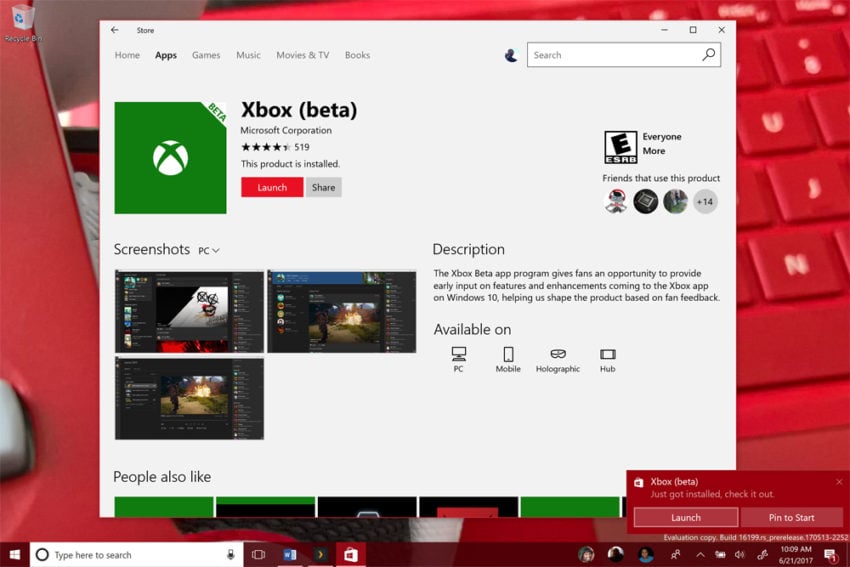 Tap or click on the menu button on the top-left corner of the Xbox app.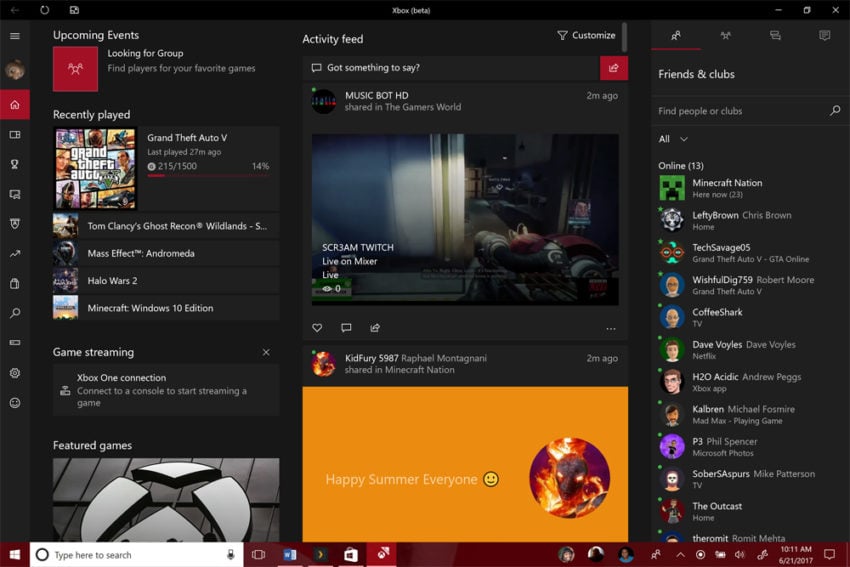 Click on your Gamertag and Gamerpic at the top of the menu.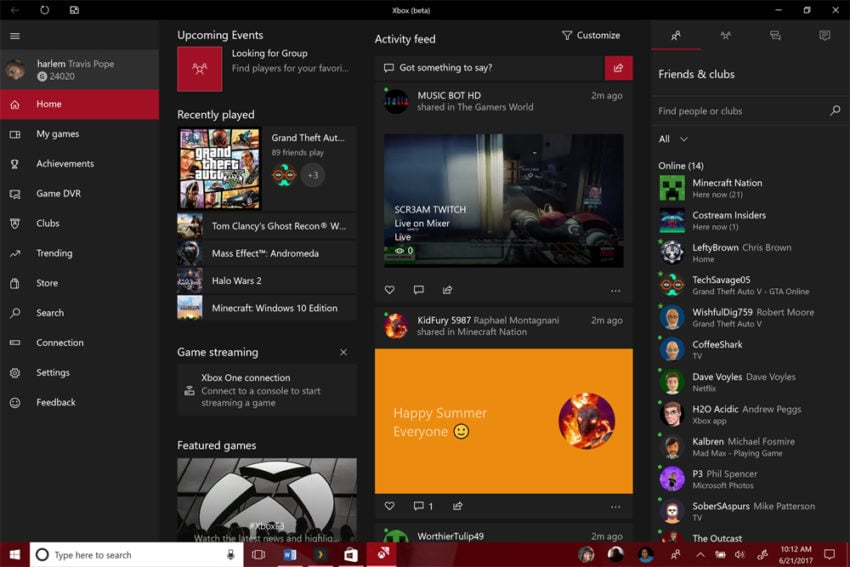 Tap or click on the Customize button.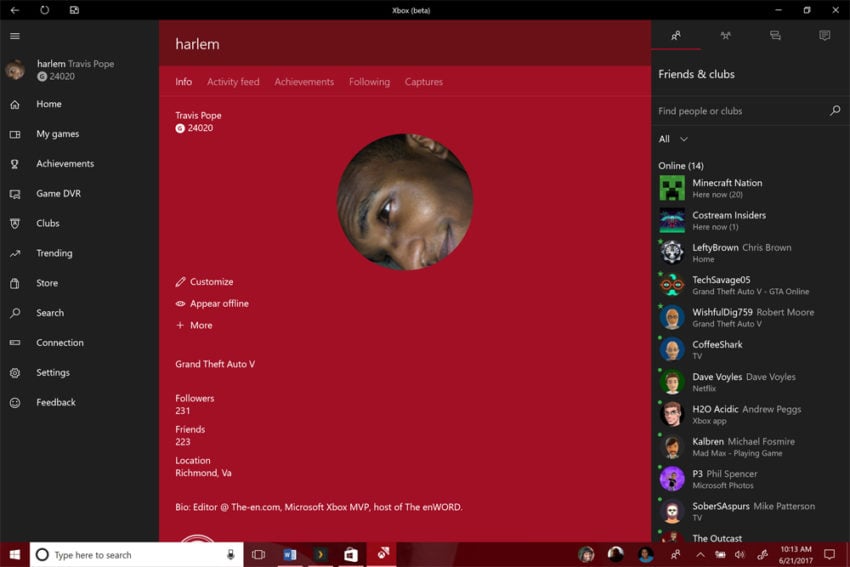 Tap or click on the Edit button beside your Gamerpic at the top of your screen.
Select Choose a Custom Picture.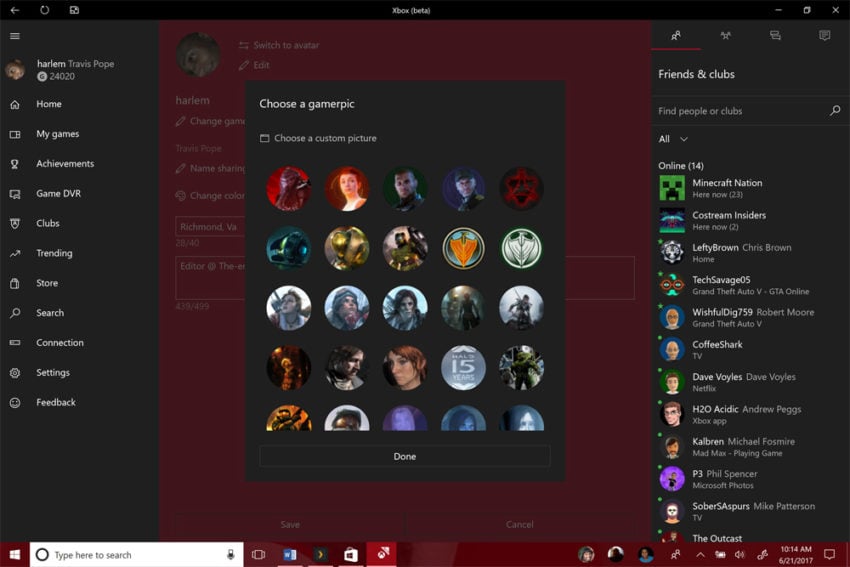 Use the file area to select the picture you'd like to use as your custom Gamerpic.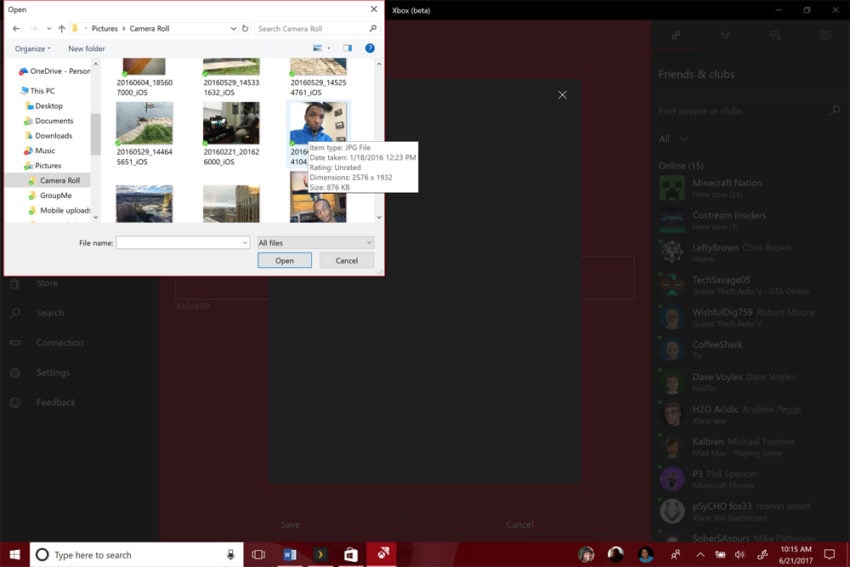 Now use the on-screen tools to customize your picture. Gamerpics are always circular, so the app will crop anything along the edges. The slider along the bottom of the window lets you zoom in and out to capture only the things you want. Drag the picture with your mouse to make sure what you want to capture is in the center of your Gamerpic. Click or tap Next when you're done adjusting your photo.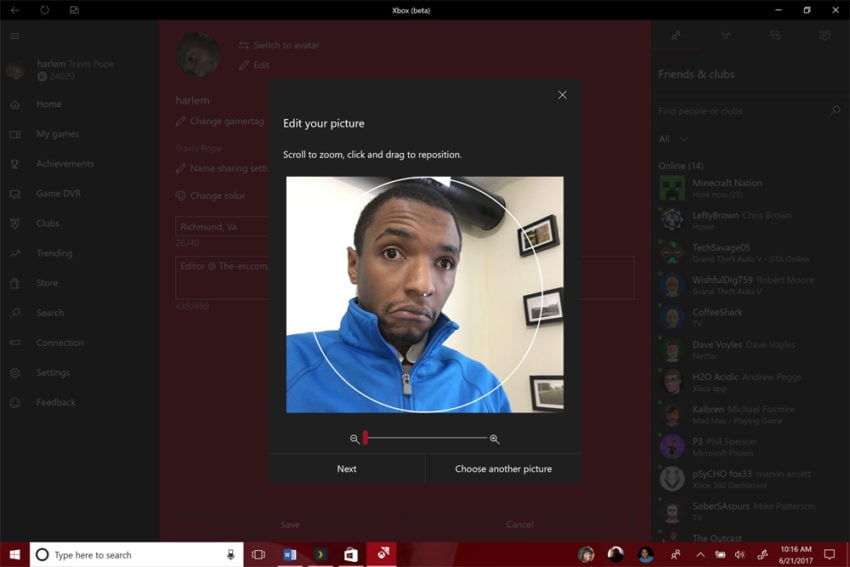 Tap or click Upload if you're fine with how your Gamerpic looks.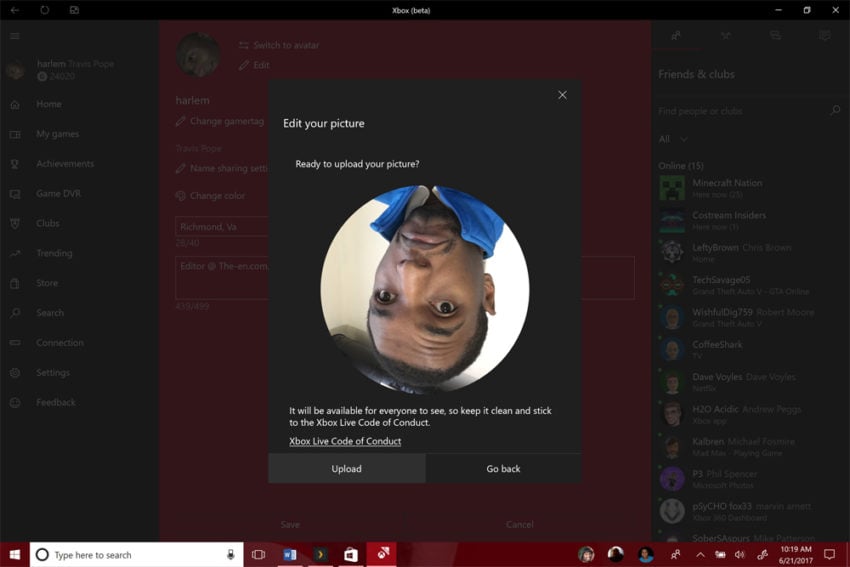 Now click Close.
Read: How to Be Invisible on Xbox Live on Xbox One
Microsoft says that it verifies if custom Gamerpics are in good taste before they surface on your profile. Sometimes the change is instant, but that may not always be the case.
Xbox Live users don't have to stick with a custom Gamerpic. Flipping between a Custom Gamerpic, Avatar picture and Microsoft's pre-made Gamerpics is possible from the profile areas on Xbox One, Xbox.com or any Xbox app. You will need to upload an old Custom Gamerpic if you add a new one that you don't want to use anymore.