How to Change the Galaxy S8 Screen Resolution
Samsung's stunning new Galaxy S8 and Galaxy S8+ have big and beautiful high resolution screens. Coming in at 5.8 or 6.2-inches with a Quad-HD Infinity Display. However, Samsung turns it down to 1080p HD out of the box. For those wondering, here's how to change the screen resolution on the Galaxy S8.
Thankfully these phones are highly customizable and it's an option in settings. As expected, right in display settings is a resolution slider to easily adjust this to your liking. Full instructions can be found below.
Read: 15 Common Galaxy S8 Problems & How to Fix Them
We saw this last year with the Galaxy S7 and S7 Edge. Likely in an effort to improve performance or battery life. Or just to give owners more options. And while it's hard to notice the difference, some will want the full resolution they paid for.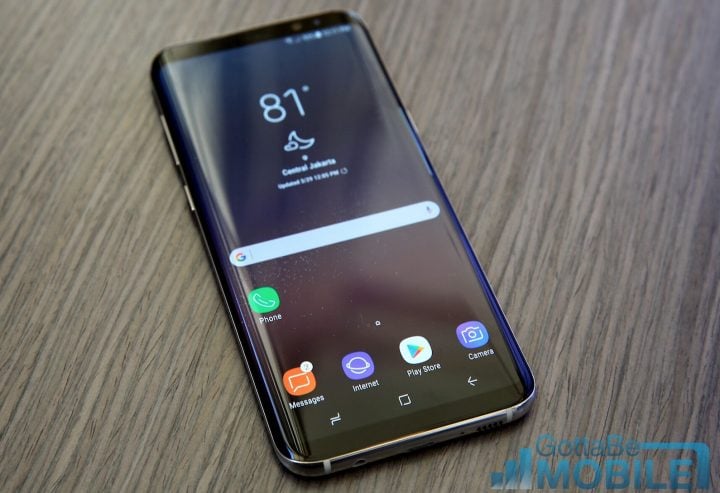 Being set to 1080p the screen is crisp and vibrant, videos are great, and it's a pleasing experience that most will love. In fact, I don't even notice a difference going down to 1080p with the Galaxy S8+. Some will though, which is why we're happy to see this be a quick option in settings.
How to Change the Galaxy S8 Screen Resolution
Pull down the notification bar and tap the gear-shaped settings button
Or head into the application tray and find Settings
Scroll down and select Display
Choose Screen Resolution
Select 2560 x 1440 WQHD+ or whatever you'd like
Then hit Apply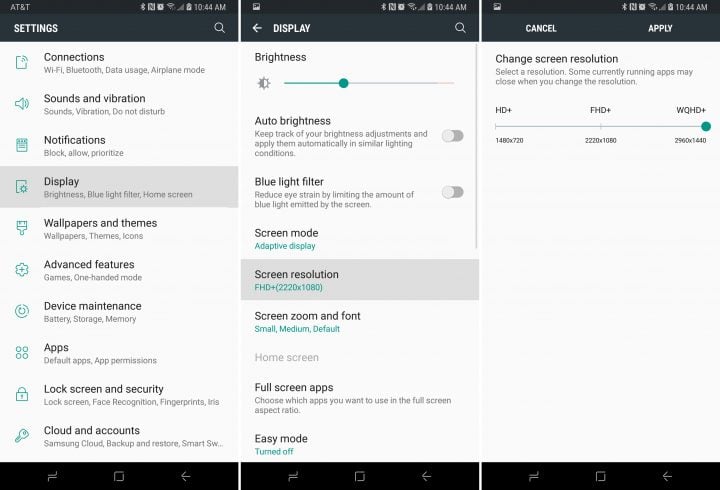 It only takes a few taps in settings and you'll instantly be enjoying apps, text, movies and video in 2k. Once owners hit apply it will take a moment to change, and you'll see a flicker on the screen. Similar to changing the resolution on a desktop computer monitor.
Alternatively, we're seeing reports that many have actually lowered the Galaxy S8 to 720p, which is another option for owners. While the change to 1080p doesn't have a huge impact on battery life, 720p certainly does. One user on Reddit claimed he was getting over 8 hours of screen-on time in a single charge. All thanks to lowering it to 720p.
Other Details
Is this a change worth making? That's up to you. Thankfully Samsung really added a lot of customization to these phones. So the experience can be completely tailored to fit your needs and wants. It's also worth noting that selecting "Screen zoom and font" has a bunch of additional options. Like tweaking the aspect ratio or icon scaling (size) as well as the device font. Delivering a level of precision and customization that many will enjoy.
There is also a new blue light filter that's basically a night mode which removes blue color from the screen. This reportedly is easier on the eyes, especially at night, and can help smartphone users fall asleep easier. Not to mention cause less eye strain.
In closing, every time you reboot the Galaxy S8 or S8+ the screen will go back to 1080p. Meaning you'll need to change it once more. Other than that, we're all done. While you're here, take a look at these best Galaxy S8+ screen protectors and keep your device looking new.