How to Change the Galaxy S9 Text Message App
In this guide we'll show you how to change the Galaxy S9 text message app. While some owners enjoy the Samsung Messages app that comes with the phone, others will choose one of the dozens available on the Google Play Store. Here's how to add some customization to your phone.
All you need to do is download a new text message application from the Play Store and set it as your default text program. Then, the phone will only use that text app, instead of Samsung's that came on the phone.
Read: 5 Best Text Message Apps for Android
You can find some of the best Android text message apps from our link above. Choose one or two and download them, then read on for the quick and simple instructions.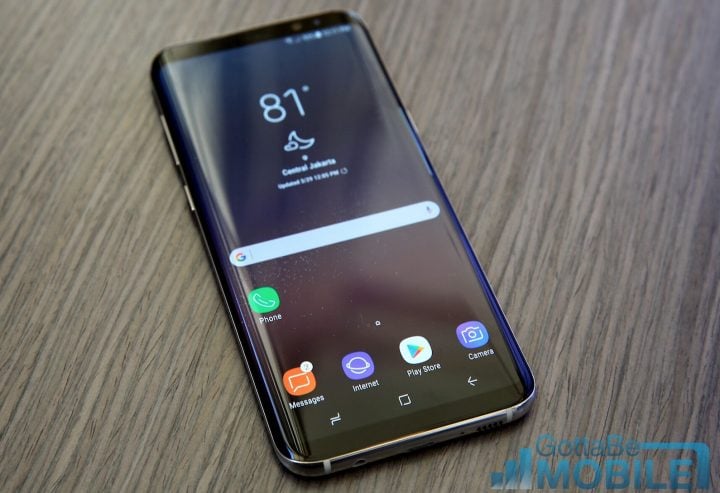 If the Galaxy S9 isn't your first Samsung Galaxy you're probably familiar with Messages. Samsung's text program has a few nifty features and some light customization, but that's about it. Several alternatives on the Play Store have a lot more to offer.
How to Change the Galaxy S9 Text Message App
First, navigate to the Google Play Store and download one of the many different third-party text apps. Textra is my favorite, Chomp is a fan-favorite, and GoSMS is pretty decent too. Some of these will walk you through our steps below, but if not, here's how to set it up and get going. 
Instructions
Download a new Text Messaging App
Go to Settings by hitting the gear-shaped button in the notification bar
Select Apps or Applications
Click the 3-Dots "menu" button at the top right and choose Default Apps
Tap on Messaging app and select which app you'd like to use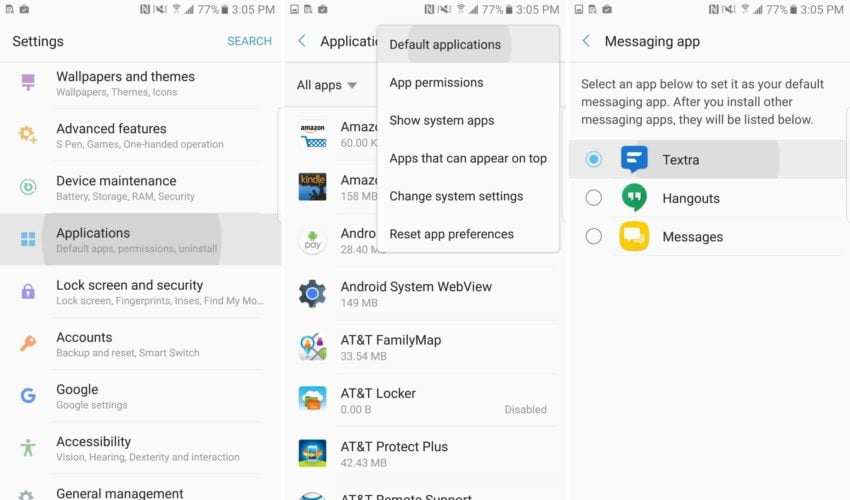 It's that easy. Simply download a new app, then tell the phone to only use that application. Now, you won't have to deal with Samsung Messages at all. Every message you send or receive will use the app you just set as your default messenger client.
More Information
Once you set your new app for text messaging, open it up, and it should instantly transfer or access all of your texts. You shouldn't lose anything.
Older Android devices received double notifications if you downloaded a second text message app. That isn't the case anymore. Android won't let two be set as "default" at the same time. Additionally, many apps like Textra will have a big Set As Default button at the bottom when you first open it. Making this process even easier. That way you don't even have to follow the steps above. 
Read: How to Disable Pre-Installed Apps on Galaxy S9
From here on out this is the only text app that will be able to send, receive or alert you to text messages. If you chose Textra (or many others) you can heavily customize the experience too. Go in and change the font, style, colors, bubble colors, and even the notification icon. You can change these for each contact too, and make your phone and notifications as unique as you'd like. It's a level of customization that Samsung's Messages app doesn't offer, which is why many choose to use something else.
Before you go, take a peek at these 20 best Galaxy S9 cases. Or, get a screen protector from our slideshow below.
10 Best Galaxy S9+ Screen Protectors
Caseology Tempered Glass (Easy Install Tray)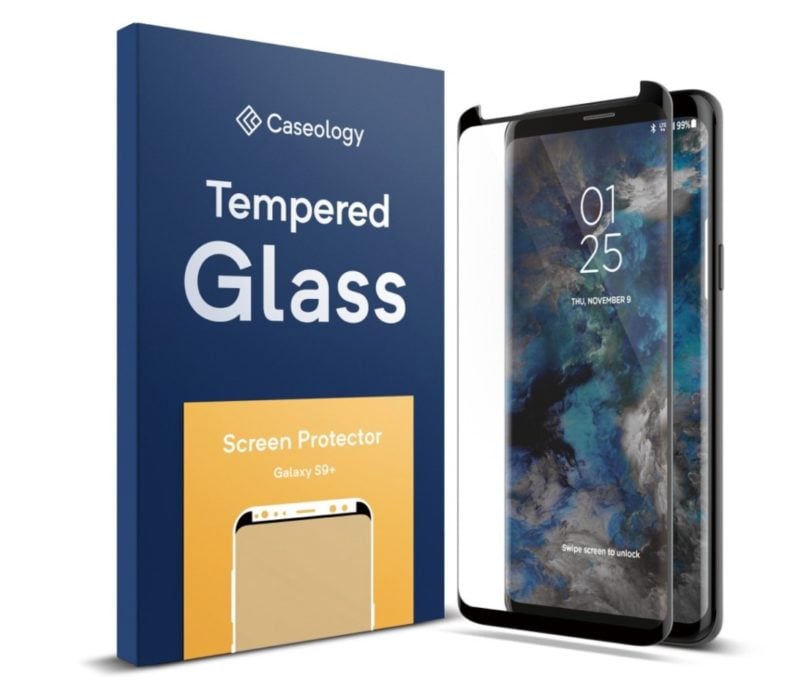 First off, we're recommending the Caseology Tempered Glass Screen protector kit for the Galaxy S9+. While they make great cases, the reason this made our list is because of the easy installation tray.
No one likes putting on screen protectors, and half the time we mess up anyways. This is especially true with the curved glass edge on Samsung phones. With Caseology, you'll get a super simple easy installation tray that perfectly aligns the glass protector for you. Pull off the protective film, line it up, and drop it in place. Then use the included squeegee to get rid of any bubbles.
Each Caseology glass works great with cases, which means the edges are just a tiny bit short so your case doesn't pull it up and ruin your screen protector. They're using 9H reinforced glass with anti-fingerprint coatings, rounded edges to prevent chipping, and it's pretty affordable too. Don't forget Samsung sells official accessories as well.

As an Amazon Associate I earn from qualifying purchases.