How to Download the NBA 2K19 Prelude
The NBA 2K19 Prelude download is set to go live in a few hours and this guide will show you how to quickly and efficiently get the demo up and running on the Xbox One or PlayStation 4.
NBA 2K19 is set to arrive on September 7th for those who pre-order the 20th Anniversary Edition and September 11th for those who order the standard edition. We've got a few more days to go, but those who want to try the game ahead of the release date will get their chance soon.
Per usual, 2K Games and Visual Concepts are offering a short demo called The Prelude, that will let you try a portion of the game before the official version arrives.
This year's Prelude is confirmed for August 31st and it'll let Xbox One and PlayStation 4 owners play play through the entire first chapter of the game's new storyline, "The Way Back."
With the release on the horizon, it's time to start preparing for the download. Here's how you'll want to approach the NBA 2K19 Prelude download and how you'll need to download it on release day.
Make Room
If you're running out of storage space on your Xbox One or PlayStation 4, now is a great time to do some cleanup. We expect a fairly sizable NBA 2K19 Prelude download.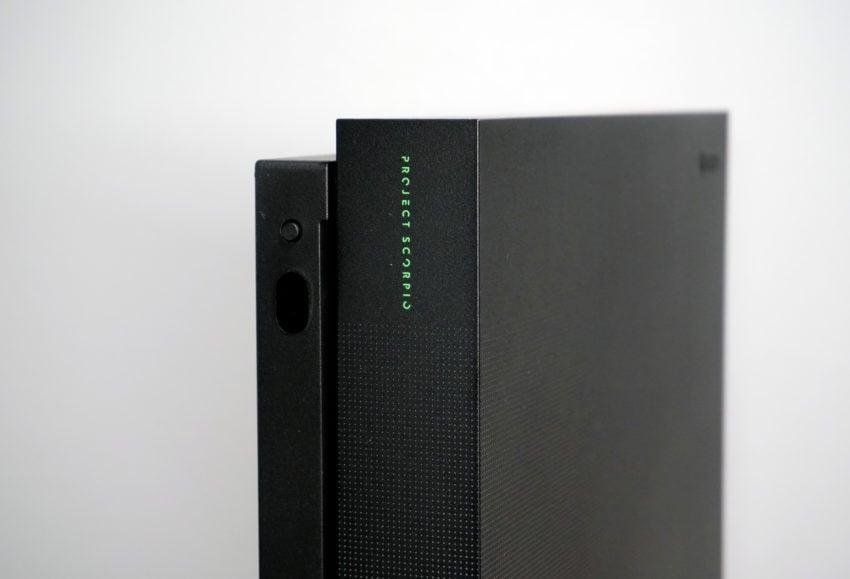 Last year's Prelude required 12.36GB on the PlayStation 4 while the NBA 2K17 Prelude required 15GB of space. You can expect this year's Prelude download size to fall somewhere around that.
If you want to play right away you'll want to spend time combing through your files deleting anything you no longer need. This will ensure that your console is ready to download the NBA 2K19 Prelude file on release day.
Plug In
Once the NBA 2K19 Prelude download goes live, we recommend running a wired cable to your console for the duration of the download. This could help keep your download speeds fast and stable.
How to Download NBA 2K19 Prelude on Xbox One
If you're planning to play the NBA 2K19 Prelude on the Xbox One, there are a couple of ways to initiate the download process once the demo goes live.
The first, and perhaps easiest way, is to simply turn on your Xbox One, head to the Store, and search for "NBA 2K19." If the Prelude is live, you should see it listed alongside the game's two editions (Standard and 20th Anniversary).
Select the NBA 2K19 Prelude (when available) and then select "Get" to initiate the download. Download times will vary based on connection speed.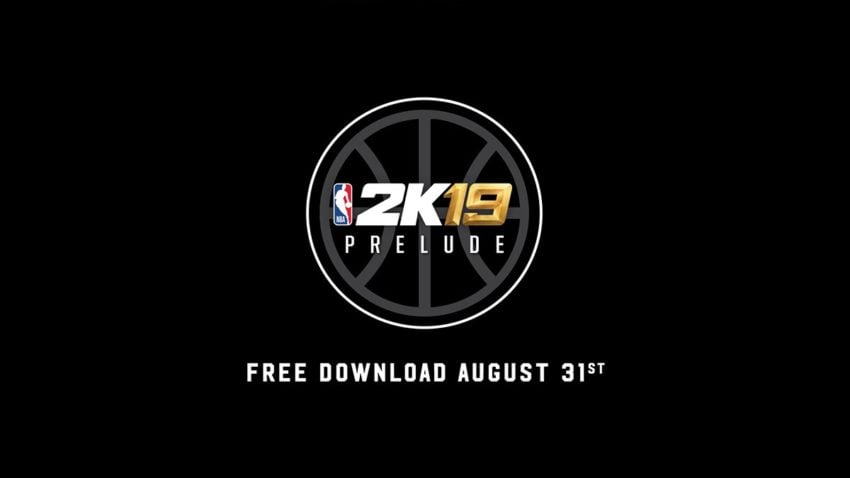 If you aren't going to be home when the Prelude goes live (we expect it to go live on August 31st at Midnight Eastern), you can still download it and have it ready for when you return home. Here's how to do that.
First, you'll need to make sure your Xbox One has an internet connection and that you're using the Always Connected power option. Always Connected means your Xbox One goes to sleep instead of shutting off completely.
Once you've confirmed those, you'll want to follow these instructions:
Go to Xbox.com in your web browser.
Click on the Sign In link in the top-right corner. In order for this to work you must use the same Microsoft Account that's connected to your Xbox Live Gamertag and Xbox One.
Type NBA 2K19 into the search box in the top-right corner of your screen.
Click the blue "Get" button. Note that the Prelude is free so if you're asked to pay you're in the wrong place.
If your Xbox One doesn't download new games and game updates when it's sleeping, you'll need to manually download the NBA 2K19 Prelude from My Games and Apps when arrive home.
How to Download NBA 2K19 Prelude on PS4
If you're planning to download the Prelude on the PS4, you've got the same options as Xbox One users.
If you're at home when the Prelude goes live, turn on your PlayStation 4 and head into the Store. The easiest way to find the Prelude will be through a search on the Store for "NBA 2K19."
If you aren't going to be home when the Prelude comes out, you'll need to find a device and visit the PlayStation Store in a browser.
Go to Store.PlayStation.com in your browser.
Click Sign In in the top-right corner of the screen. For this to work, this account needs to match the account you use on your PlayStation 4.
Use the search box to look for NBA 2K19.
Click on Add to Cart and complete the checkout process.
Once you get home you'll want to look for the NBA 2K19 Prelude in your collection of games. If it's not there, you'll need to manually start it and wait for the download to finish.
NBA 2K19 Prelude Download Problems
If you aren't seeing NBA 2K19 Prelude for Windows PC or Nintendo Switch that's not a bug. The Prelude is typically limited to Xbox One and PlayStation 4 and we don't expect a release for Switch or PC.
If your download happens to get stuck during the download process, you'll want to pause the download and retry. This typically gets it unstuck.
4 Reasons to Pre-Order NBA 2K19 & 3 Reasons to Wait
Pre-Order to Play NBA 2K19 ASAP
One of the best reasons to pre-order NBA 2K19 is if you want to play the next version of the game as soon as possible.
If you pre-order a copy of the $100 NBA 2K19 20th Anniversary Edition you'll get early access to the full version of the game.
The NBA 2K19 release date is set for September 11th, but those who order the Anniversary Edition will be able to start playing on September 7th.
That's a pretty steep price difference, but the Anniversary Edition does net you some additional items and bonuses including a poster, sticker sheet and wristband.
If you pre-order a digital copy of the game you should also be able to pre-load it so you can start playing right at midnight on launch day.

As an Amazon Associate I earn from qualifying purchases.