How to Find the Pixel 6 in Stock
Google's Pixel 6 and Pixel 6 Pro are hard to find right now. If you've had trouble securing the model you want, you'll want to keep an eye out for new stock and check out alternative places to order as we push toward the end of the year.
Shipping times for the new Pixel 6 and Pixel 6 Pro have slipped. In some cases, shipping times have been pushed into deep 2021 and early 2022. And given the chip shortages the industry is facing right now, this could be an ongoing problem for Google's new flagships.
If you're able to find the Pixel 6 or Pixel 6 Pro model you want, and you want your new phone ASAP, it's a good idea to place an order right now.
This is especially true now that retailers like Best Buy are offering Pixel 6 Black Friday deals. Best Buy shoppers can save $100 on a Pixel 6 with activation.
Buy the Samsung Galaxy S21 5G for Just $149.99 w/ Trade In
While some Pixel 6 and Pixel 6 Pro models might not ship until late in the year, you might be able to find them for in-store pickup at a local carrier or retailer.
Some retailers might have stock on hand at their physical locations, but there's no telling how much inventory each store will have available.
If you're having trouble finding your top Pixel 6 choice in stock, you'll want to track Pixel 6 and Pixel 6 Pro stock at Google, carriers, and retailers to see if you can find one for pickup. If you're persistent, there's a good chance you'll get what you want.
In this guide, we will help you find a Pixel 6 in stock at Google or your favorite retailer. You can try calling a store to inquire about the inventory they have on-hand, but you may just want to order online where you can see an estimated delivery date.
How to Find the Pixel 6 in Stock
There are a few ways to quickly check for Pixel 6 or Pixel 6 Pro stock from your computer or your phone.
Perhaps the easiest way is to check via Google's website or the website of a retailer. Retailers like Amazon, Best Buy, and B&H Photo are selling the Pixel 6 so you'll want to keep an eye on those sites.
If you don't want to manually check for Pixel 6 stock, you can sign up to get tracking alerts from a site like NowInStock. You can use these in addition to any in-stock alerts that retailers allow you to set up directly. Here's how to do that:
Go to the Pixel page on NowInStock.
Register for a free account at NowInStock.
Check your inbox for a verification email and click the correct link to verify.
Go back to the Pixel NowInStock page.
Click Add/Manage alerts in the right corner of the screen.
Add an item to track it.
You can get browser alerts, text alerts, or email alerts when the model you want is in stock. You can also see the history of when the Pixel 6 is in stock at specific retailers.
You can use this to know when you should manually check for stock or when you should expect an alert.
If you can't find what you're looking for in the timeframe you want, and you want a new Pixel 6 ASAP, you can look for Pixel 6 stock on resale sites like eBay.
People are selling Pixel 6 and Pixel 6 Pro models on resale sites, but in most cases they cost more than MSRP. That's obviously far from ideal, but it's an option if you get tired of waiting.
Be careful to read the listing before you buy. We always see questionable listings for popular tech products. eBay is usually pretty good at closing them down, but you'll still want to exercise caution.
5 Reasons to Wait for the Galaxy S22 & 3 Reasons Not To
Wait for Even Better Performance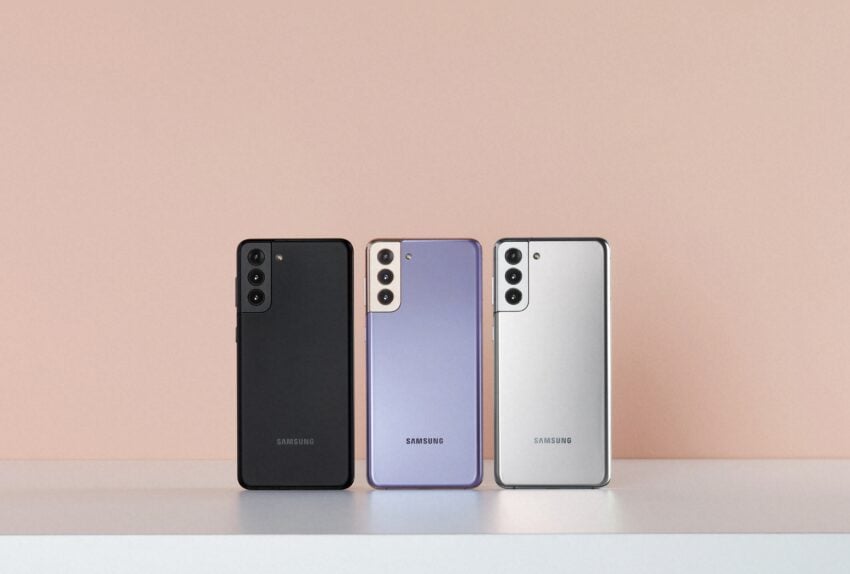 You can expect the Galaxy S22 series to build on the foundation left behind by the Galaxy S21 series and offer improved performance in a number of key areas.
Per usual, you can expect the Galaxy S22 to come with an Exynos processor in some markets and a Qualcomm chipset in others. If you live in the United States, you can expect a new Snapdragon processor inside your Galaxy S22.
Nothing is confirmed, but there's a good chance the Galaxy S22 utilizes Qualcomm's next-gen Snapdragon processor.
We've heard a few things about Qualcomm's next chip and it looks like it will be the processor that powers the Galaxy S22 series in most markets.
Initially, it looked like the chip would be called the Snapdragon 898, but according to leakers, it will apparently be called "Snapdragon 8 gen1."
Qualcomm has confirmed branding changes to its Snapdragon line so this is what you can expect. We'll learn more in the near future.
Leaker Ice Universe says the next-generation processor will feature ARM's Cortex X2 CPU core and run at 3.09GHz.
We've already seen benchmarks hint at the processor's potential and we should learn more about it in the near future.
As for the Exynos side of things, Samsung is reportedly testing a new version of the processor with AMD graphics. It will reportedly be called Exynos 2200.
Like the Snapdragon, we've seen the Exynos 2200 appear in early benchmarks. The processor has shown up on the Galaxy S22 Ultra.
Again, the Snapdragon processor will likely be on most Galaxy S22 models while the Exynos processor will be reserved for select markets.
New processors should help the Galaxy S22 series deliver even better performance in key areas like speed, battery life, gaming, and multitasking.
Per usual, you can expect the Galaxy S22 models in the United States to get the Snapdragon chip. Other markets, like Europe and South Korea, will likely get Galaxy S22's powered by Samsung's Exynos processor.
The Galaxy S22+ and Galaxy S22 Ultra batteries have passed 3C certification. The Galaxy S22+ is listed with a 4,370 mAh battery (probably a 4500 mAh capacity) while the Galaxy S22 Ultra is listed with a 4,855 mAh battery (probably 5000 mAh capacity).
The Galaxy S22 battery has also received certification in South Korea and it's listed at 3,590 mAh which probably means 3,700 mAh.
Digitimes is also saying that Samsung is "reconsidering adopting vapor chambers for its new smartphones for 2022." This could help the devices run at peak performance for longer periods of time.
The report doesn't mention the Galaxy S22 series, but there's certainly a chance the flagship devices adopt this technology.
We've also heard that Samsung is currently testing improved charging power on the Galaxy S22. The information comes from leaker Ice Universe. He says the company is trying to bring charging power above 25W to 45W or 65W fast charging.
In a new tweet, Ice Universe says he's 100% sure the company will bring 45W wireless charging to the Galaxy S22 Ultra.
Twitter leaker FrontTron also claims Samsung is planning to test 65W charging on the Galaxy S22 series.
Another report points to 25W charging across the board, but we'd take it with a grain of salt given what we've heard thus far.
If you're a power user and you aren't thrilled with what's out there right now, you might want to sit back and wait for the Galaxy S22 series.

As an Amazon Associate I earn from qualifying purchases.