How to Fix Verification Failed: Error Connecting to Apple ID Server Problems
This guide will show you how to fix the Verification Failed: There was an error connecting to the Apple ID Server error on your iPhone or iPad. You may see this while setting up a new iPhone or when trying to install an iPhone update.
We've seen this most recently while setting up the iPhone 8 Plus and installing an iOS 11 update, but you can see it on any iPhone or iPad. In most cases there are ways you can fix this quickly, but you will need access to another WiFi network or to a computer depending on when you are seeing it.
Here's what to do when you keep getting the Verification Failed Error when trying to connect to the Apple ID Server on your iPhone or iPad. Try these four steps before you bother talking to Apple, since they will just tell you the same thing after a long hold;
Restart the iPhone or iPad
Restart your Router and Modem
Try another WiFi Network
Update Your iPhone with iTunes
In many cases restarting your iPhone and your router or modem won't work, but now and then it will solve the issue. We have not had any success turning WiFi off and trying to use LTE to finish setup or find the update.
Try Another WiFi Network
When setting up an iPhone 8 we saw the Apple ID Server error and we were able to fix it by connecting to a different WiFi network and completing the setup. This took just a few minutes and was a simple fix. The troublesome network is a TP Link router and there are many threads suggesting turning all kinds of settings on and off to make the iPhone work with TP Link routers, but this isn't the only cause of the problem.
Update With iTunes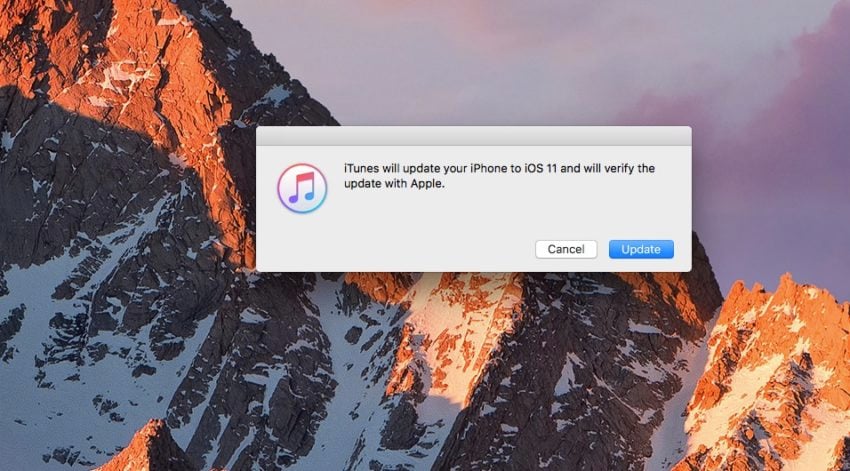 The same phone couldn't install the iOS 11.0.2 update on the home WiFi network. When checking for an update we saw the Verification Failed: There was an error connecting to the Apple ID Server error again.
This time trying another WiFi network didn't work, nor did turning airplane mode on and off or trying to find the update over LTE. We had to plug into iTunes to install the iOS 11.0.2 update.
If you see the Apple ID Server problem on your iPhone or iPad, you should plug into iTunes and install the update that way. Here's a guide on how to install iOS updates using iTunes.
21 Best iPhone 8 Cases You Can Buy
Speck Presidio Ultra iPhone 8 Case
Generally when you have to pick an iPhone 8 case you have to choose between style and durability or thickness and protection. Speck already did a great job of delivering just enough protection and a lot of style, and the new Presidio Ultra for iPhone 8 takes this to another level.
This is a multi-part iPhone 8 case that allows you to carry a Speck Slim Presidio case on your phone at all times. This slim case includes a raised bezel a great amount of protection and easy clickable buttons. There is a large opening for charging and lear access to the speakers.
When you need more protection -- like when working out, going outdoors or being more active -- you can snap on the include Impactium Ultra Bumper. This adds another layer of shock protection from drops, added screen protection on the front of your iPhone 8 and also keeps dust and debris out of the charging port.
It's a slim iPhone 8 case all the time and a rugged iPhone 8 case when you need it, without the need for two cases. There's even a holster included to secure it to you or to use as a kickstand.

As an Amazon Associate I earn from qualifying purchases.