19 Best iPhone 8 Plus Cases
Here are the best iPhone 8 Plus cases you can buy to protect your new iPhone with a glass back. We've rounded up our favorite cases that look amazing and protect your iPhone 8 Plus, including a new LifeProof case and a light up case.
You can use an iPhone 7 Plus case on the iPhone 8 Plus, but you need to make sure it is less than 3mm thick if you want to use wireless charging with your new iPhone 8 Plus case.
The new iPhone 8 Plus is $799 and up, and there is a glass back to protect from drops and scratches. While you can use some older iPhone 7 Plus and iPhone 6 Plus cases, keep in mind that you will want to double check that they fit and don't interfere with the camera. You may also be able to get the same or better protection on new iPhone 8 Plus cases with a thinner design than the protective case on your iPhone 6s Plus.
We've tested these iPhone 8 Plus cases and their iPhone 7 Plus counterparts so we know that these are good cases that will last and that will protect your iPhone 8 Plus for as long as you own the phone. Several of these even come with a lifetime warranty on the case.
Nodus Shell Case for iPhone 8 Plus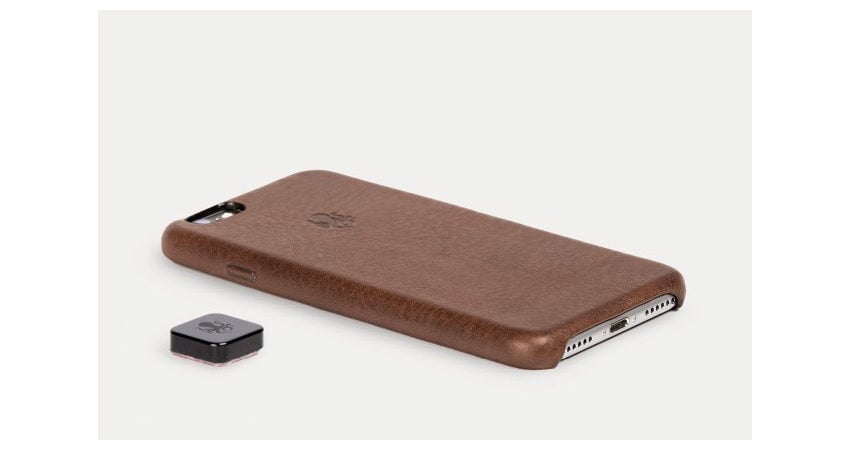 The Nodus Shell case for the iPhone 8 Plus is one of our favorites. This slim leather case looks and feels amazing and there is a small magnetic docking system that allows you to mount your iPhone 8 Plus to a wall, a desk or anyplace else you put the included Micro Dock.
We've used this case on the iPhone 7 Plus and found the docking feature to be perfect in the garage and in our home office. It's handy for watching a how to video while at a workbench and for using FaceTime to talk to someone without holding the phone up or looking down at someone for a long period.
The Nodus Shell Case for the iPhone 8 Plus is available direct from Nodus and includes one free Micro Dock. You can add others to your home or office for £9.99.
£49.99 at Nodus