How to Get More Done With Mac Keyboard Shortcuts
Here is a guide on how to get more done with keyboard shortcuts on your Mac. When using our computers we are often quite short on time due to deadlines, time constraints, physical exhaustion and more. Depending on our dexterity, our operation speed will fluctuate and users will alternate between keyboard and mouse.
There are ways that you can increase your productivity on your Mac by utilizing more keyboard shortcuts and not having to rely on your Mouse or Trackpad for common functions.
How to Get More Done With Mac Keyboard Shortcuts
Here are the ways to get more done with your Mac's keyboard shortcuts.
Watch the above video for a rundown on quick and convenient shortcuts.
Using Shortcuts to Navigate
Getting familiar with keyboard shortcuts and using them over the mouse will often save you quite some time when using your Mac. I have found that due to memorizing select navigation and function shortcuts can be invaluable to increasing your productivity and efficiency.
The main modifier key for Mac is the Command key and utilizing combinations of this with other keys on the keyboard will yield different results. Within Finder, many of the navigation locations can be accessed with shortcuts.
Command + Tab is likely my most used shortcut and brings up the Application switcher view between open applications. Holding Command and tapping tab will cycle through these apps and allow you to release when you are on the desired app.
Command + N will open a new Finder window and allow you to open any other folder from the search bar or if the new window opens to your Home folder. Command + M will minimize any current window that you have open.
Command + Space will bring you the Spotlight window, again navigating to any folder, document or application.
Command + H will hide your current window or application.
Command + Q will Quit the open application
Command + Shift + Q will log your user out and return to the log in screen.
Using Shortcuts for Productivity
Some of the additional shortcuts that I find incredibly useful are tasks which again would normally require mouse movement and can be accomplished with key combinations. Some of these tasks include printing, saving and even saving screenshots.
Command + P to print your current document or screen.
Command + S will prompt a save for your current document, Command + Shift + S will prompt a Save As notification in case you want to make an additional copy.
Command + Shift + 3 will perform a screenshot of your entire Mac screen. Switching out 3 for 4 will allow you take a selective screenshot by clicking and dragging.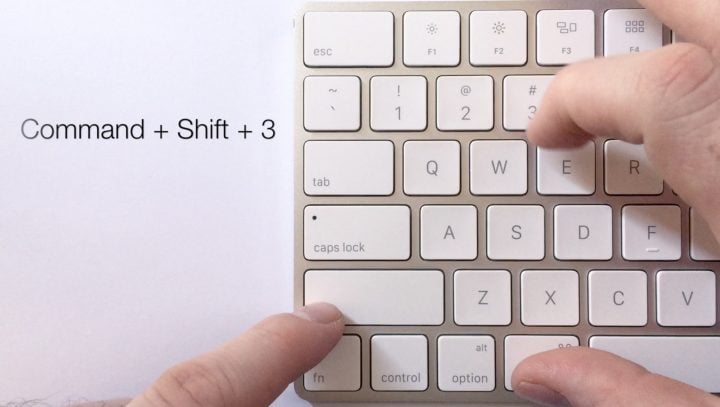 Space while selecting a document or file will perform a Quick Look preview
Command + Tilde (~) will cycle between open windows within your current application such as multiple Pages documents open at once.
These are some of my most used shortcuts which save me time due to not needing to leave the keyboard and still be able to accomplish the tasks at hand. Using keyboard shortcuts is absolutely a preference yet I have noticed that many users are quick to pick it up due to Apple including the shortcut to every task in the right side of its menu.
Another great resource for finding keyboard shortcuts is right on Apple's website where they have a comprehensive and full list for any type of application.
There are plenty of useful shortcuts not mentioned in this list yet any of the combinations above will usually translate within any application. Using the main modifier keys of Command, Option, Shift and Control will always be required so getting your fingers familiar with their position is a great way to quickly speed up your usage.
Hopefully these shortcuts will help you get a lot more done while using your Mac and increase your productivity.
12 New macOS Sierra Features Worth Upgrading For
Siri on Mac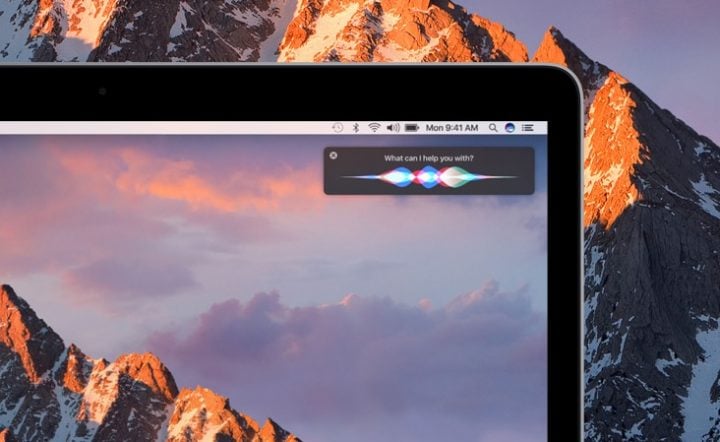 With macOS Sierra you now get access to Siri for Mac. This brings the personal assistant you are used to using on your iPhone and iPad to your computer. There is no access to Siri on OS X El Capitan.
Siri for Mac can do almost all the things you already use it for on your iPhone, but now it can delivery many more features that will help you be more productive.
You can use Siri to send a message while you are working on something important, but that's not all. Siri for Mac can help you locate files and you can even have Siri narrow down those files as you search for them.
When you find a Siri result that you need to keep handy, you can pin it to the Notification Center so you can quickly access it again. When you find an image, result or other item of interest with Siri, you can drag and drop it into a document.