How to Get the iOS 9 Beta Right Now
Users don't need to wait until the fall and the iOS 9 release date to try the new features. It is possible to try the iOS 9 beta without a full developer account or waiting for a chance in a public iOS 9 beta. Here is what you need to know to download the iOS 9 beta now and install it on your iPhone or iPad to try all the new features Apple announced at WWDC 2015.
The iOS 9 beta is available on iPhone, iPad and iPod touch, but not on all models. In a surprise move Apple offers iOS 9 on more older devices including the iPhone 4s and any other device that runs iOS 8. We expect to see iOS 9 ship on the iPhone 6s and iPhone 6s Plus that are likely to arrive in the fall as well.
Read: 35 New iOS 9 Features You'll Love
Finding an iOS 9 beta download is a little harder every year. The official iOS 9 beta 1 download from Apple is only open to developers, but third-party services plan to offer an iOS 9 beta download as soon as they can share the official files.
Apple announced iOS 9 on stage at WWDC 2015 today, and the iOS 9 downloads will soon appear for the first beta. Remember that you need the iOS 9 download specific to the device you plan to install it on, otherwise it will not work. You need to register as an Apple developer or register with a third-party service if you want to try the iOS 9 beta.
So far there is no trick to install the iOS 9 beta without a developer account. Normally by the time the second beta arrives someone discovers a trick to get around the activation check, but it is often a better idea to use the registration.
How to Get iOS 9 Beta Access
There are two main ways to get into the iOS 9 beta program at this point. the first, and the legal way, is to join the iOS Developer program. This is an annual fee of $99 that allows official access to iOS 9 downloads and support for up to 100 test devices. This program is available to anyone, even if you are not currently a developer. There is no need to know how to program an iOS app to use this option to join the iOS 9 beta. With the membership are resources that allow you to learn more about making iPhone and iPad apps.
For users who don't want to pay $99 for iOS 9 beta access and direct from Apple iOS 9 downloads there are services like IMZDL. These services sell the slots that come with an iOS Developer service and allow instant registration for $8 per device.
IMZDL is one of many services that offer this type of device registration, often called UDID registration. You must find the UDID of your iPhone or iPod to use this service. The fastest way is to download the free UDID Sender app and email the UDID to yourself. Alternately you can plug-in to your computer, open iTunes and then click on the serial number to switch to the UDID for your iPhone or iPad.
iOS 9 Downloads
The fastest and easiest way to find iOS 9 downloads is directly from Apple in the iOS Developer Program. Within a few hours of the WWDC Keynote end the iOS Developer website will come back online with a long list of iOS 9 downloads.
If you are not a developer you will need to look for an alternate source to download iOS 9 beta files for your devices. IMZDL offers iOS 9 downloads through torrent services, so you will need a torrent application to download from these sources.
Make sure that you download the right version of iOS 9 for your device. Check out our tips to prepare for the iOS 9 beta for other steps to take before you install iOS 9.
How to Install the iOS 9 Beta
The iOS 9 beta installation is more complicated than a typical iOS upgrade, but it is not hard. You will need to perform a clean install of iOS on your device, so make sure you have the time to complete the upgrade and that you have a good backup of iOS 8 in case you want to downgrade.
1. Register the device UDID with IMZDL or Apple.
2. Make sure you are on the current iTunes version.
3. Connect the iPhone to the computer and perform a backup with iTunes.
4. Download the iOS 9 Beta for your iPhone or iPad model.
6. Open iTunes and upgrade to the iOS 9 Beta by choosing Restore.
Be sure to hold alt/option on Mac when you click Restore.
On Windows, hold Shift when you click Restore.
7. Find the .ipsw file you downloaded and select it.
8. Complete the installation and then restore from backup if you desire
These directions to install the iOS 9 beta work on Mac or PC. You will need to use iTunes for this to work.
What to Know Before Installing iOS 9 Beta
Apple demonstrated a lot of new iOS 9 features on stage which offer tempting reasons to install the iOS 9 beta. Keep in mind the beta will not include all the iOS 9 features at the start. You may also see a decrease in battery life, some incompatible apps and other issues because this is a beta.
If you need your iPhone to work perfectly, you should avoid installing the iOS 9 beta on your primary phone. Another important consideration is to not to leave app reviews about apps that don't work on iOS 9 at this time.
Keep in mind that the iOS 9 beta expires at some point and you will need to stick with the upcoming betas or your iPhone will stop working when it expires.
Although Apple does not officially announce a way to downgrade from the iOS 9 beta to iOS 8, but you can use these directions to downgrade from the iOS 9 beta to iOS 8.
15 Important iPhone 6s Rumors
iPhone 6s Release Date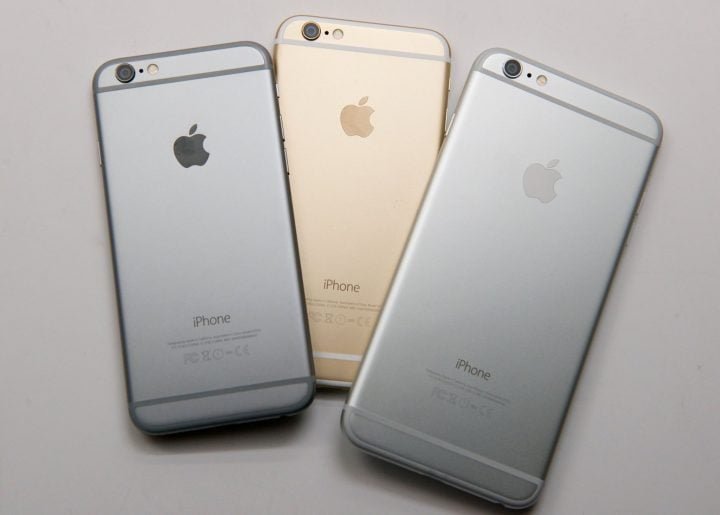 We know Apple plans an event for June 2015, but this is not where you should expect to hear about the iPhone 6s at this event. WWDC 2015 will more than likely focus on iOS 9 and a new version of OS X for Mac.
Expect an iPhone 6s announcement in fall 2015 at a special event dedicated to the iPhone, and possibly the iPod touch.
The last four iPhone release dates took place in a span of 30 days from late September to mid-October and we expect the iPhone 6s release date will arrive in a similar time. A best guess would be that the iPhone 6s release date will come on September 18th or September 25th, based on historical data only.

As an Amazon Associate I earn from qualifying purchases.