How to Join the Madden 20 Beta
This guide will show you how to join the Madden 20 beta that starts on June 14th for the PS4 and Xbox One. This is a closed beta, so you can't just pre-order Madden 20 to get into it, but there are a lot of ways you can try to join. We'll show you where to look and how to get a Madden 20 beta code.
The Madden 20 release date is July 30th for the special edition and there are chances to play early with EA Access, but if you want to be among the first to play you will want to make sure you find a way to get into the Madden 20 beta.
EA announced the Madden 20 closed beta at EA Play over the weekend, and it kicks off this coming Friday for one weekend of early access to the new QB1 Franchise mode and Madden Ultimate Team. You can play with one of four teams and you get to test out the new Madden 20 features.
How to Join the Madden 20 Beta
To join the Madden 20 beta, you need a Madden 20 beta code. These are available for the PS4 or the Xbox One. Try to get just one, since the beta runs at the same time and only lasts one weekend. If you were at EA Play, you could get one there, but for everyone else there is still hope.
Starting today, June 10th through June 14th, you can look for a Madden 20 code on Twitter and Twitch. Follow @EAMaddenNFL on Twitter and look for tweets with opportunities to join the beta.
You can also watch EAMaddenNFL on Twitch where EA is giving away codes through June 14th. It's not clear when they will hand out codes, so you may want to at least temporarily enable notifications.
Check for codes on MUTHEAD where you can expect to see a code handout of some kind this week.
Another place to check is the Madden Ultimate Team subreddit where you will likely see some posts handing out Madden 20 beta codes this week.
Finally you can check the email associated with your EA account to see if you get a Madden 20 closed beta code. EA is sending out Madden 20 beta codes to linked accounts and to gamers who took part in the Madden Championship Series.
These are the only official ways to get the Madden 20 closed beta codes. We may see some users start selling Madden 20 beta codes on eBay once the rollout picks up.
BONUS: Upgrade Your Gaming with a Secretlab Gaming Chair
How to Download the Madden 20 Beta
Once you get a Madden 20 beta code, you need to redeem it on the PlayStation Store or the Xbox Store. You can do this in your browser, the app on your phone or on your console.
On your PS4, open the PlayStation Store app. Click on Redeem Codes and enter your code. Follow the instructions to download the Madden 20 beta.
On the Xbox choose Games store then choose Use a code. Type in your code and follow the directions.
Your Madden 20 beta download will start when it is available. We don't know how much if any of a pre-load there will be.
4 Reasons to Buy Madden 20 Today & 2 Reasons To Wait
Buy if You Love to Grind MUT Challenges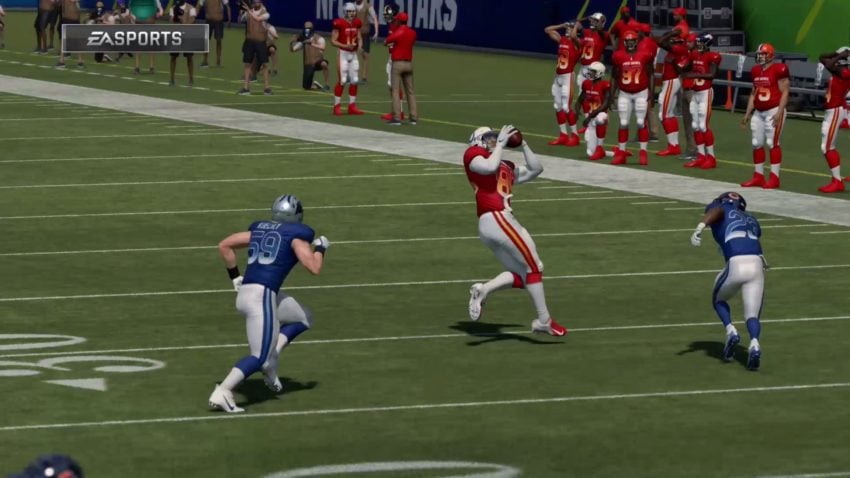 Do you love to play MUT and grind out those challenges? This is how I tend to play Madden Ultimate Team and after playing Madden 20 for the first time I'm a big fan of the new system that makes rolling through challenges much easier.
When you complete a challenge in a series, you can roll right into the next challenge. In Madden 19, you had to go out, collect rewards, go back in and it was a lot of loading and a lot of time wasted. With Madden 20, you go right into the next Challenge in a series.
I also enjoy the new options to choose the difficulty for challenges to earn more stars. This makes it easier to get through missions quickly when you are starting, or to really challenge yourself.
You can buy Madden 20 for PC, Xbox One and PC starting at $59.99 at GameStop, Best Buy, Amazon and digitally through Microsoft and Sony.

As an Amazon Associate I earn from qualifying purchases.