How to Mirror Windows to Your Android as a Second Monitor
This guide explains how to mirror Windows to your Android smartphone or tablet as a second monitor. Using one monitor is nice but having two for multitasking is even better. And while most users don't need two monitors most of the time, if you want more space here's how.
What we'll be doing is essentially mirroring Windows to your Android phone or tablet. This can be a permanent setup with USB at home, or over WiFi if you don't want cables. Not to mention it's a great way to extend the screen of your laptop while you're on the go.
Read: How to Control Your Mac with Android
Before we begin, it's worth noting that this works best on an Android tablet, but you can use a phone too. However, the bigger screen of a tablet will deliver a better experience. We have no shortage of apps that can do this, and we'll recommend a few of our favorites below. Including some that work for Mac.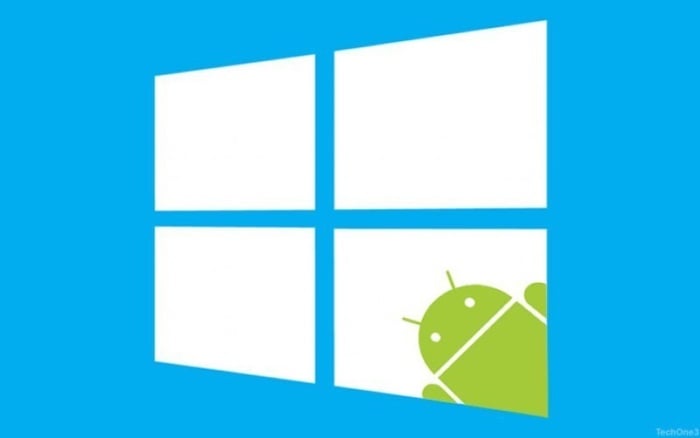 We'll start with a list of some of the best second screen apps. Each one has a few differences, and some work better than others. As an example, Splashtop 2 can connect to five different computers for one low fee. Letting you mirror Windows or Mac to your smartphone or tablet. You can even stream video from a desktop webcam, and connect to your computer from around the world using their servers. Others, like spacedesk, simply work over USB or your home WiFi network. Choose what's best for you.
Best Second Screen (Remote Display) Apps
Again, these are in no specific order but are a few of the best options on the market in our opinion. Our guide below details how to use spacedesk to mirror Windows to your Android, but most of these apps work in a similar fashion. Try one today.
How to Use Your Android Device as a Second Monitor
Buying a second monitor is expensive. If you're looking for a more affordable option, or want to repurpose an old Android tablet, this is a good route. Simply use spacedesk to mirror Windows to your Android smartphone or tablet. Here's how:

Reboot your Windows PC after the installation completes and Drivers finish downloading
Open spacedesk (remote display) app and connect to your Windows PC (server)
Computer and Android device must be on the same WiFi network (to talk to each other)
Once you install the program on both your phone and tablet everything is extremely easy. Make sure both devices are on the same WiFi connection, then just launch the spacedesk (remote display) app on your Android device.
The app should automatically find your computer. Next, just hit connect to get started and that's it. If it doesn't find it you can turn off "auto network search" and find your computer manually by entering your local IP address. In most cases, the app does everything for you.
Once you hit connect you'll hear the connection on the computer and see your desktop instantly on the Android phone or tablet. At first, spacedesk simply mirrors the screen, perfect for streaming content. However, right-click any blank area on your computer and head into "display settings".  From here you can manage both displays, and select "extend display" instead of mirror or duplicate.
This way you can truly multitask and add certain things to one screen, and another window or program on the other. Launch one program on your tablet from the PC and keep doing something else on your main monitor.
Other Details
It's worth noting that most of these apps work the same way. Additionally, most of them work on Mac too. We really like iDisplay, as it lets you use WiFi or a USB connection. That way if you have a spotty WiFi connection or are in public, you can still use the second screen with a wired connection.
Splashtop 2 is one of the highest rating second screen apps. However, it costs $1.99 a month or $16.99 a year, but that gives you access to five different computers at a time. Meaning you can mirror your home PC, a laptop, and maybe a desktop at work. We like that Splashtop 2 gives you access to your computer when you're not on the same network. If you're traveling, fire it up and extend your display to an Android tablet while you're on the go.
While you're here, take a look at these 100 Best Android apps for 2017.

As an Amazon Associate I earn from qualifying purchases.