How to Prepare for the Fallout 76 Beta
The Fallout 76 beta release date is getting closer and today we want to help Xbox One, PlayStation 4, and Windows PC users prepare for its release.
Bethesda's highly anticipated Fallout 76 beta kicks off on October 23rd for Xbox One players. PS4 and PC owners who pre-order a copy of the game have to wait until October 30th to jump into Appalachia.
Most betas allow players to stress test a limited portion of the game. Not the Fallout 76 beta. The Fallout 76 beta is the full version of the game and progress will carry over to the official version when it launches in November.
While some players will be able to try Fallout 76 on October 13th thanks to an official Stress Test, most players will have to wait until late October. Fortunately, October 23rd is just a few days away.
With the release on the horizon, it's time to start preparing for the beta's launch. In this walkthrough we'll take you through some tips that will help you get into the Fallout 76 beta quickly when it arrives for your platform.
Decide if You Want to Pre-Order
If you want to join the Fallout 76 beta you have to pre-order a copy of the game for your platform. There are currently no plans to open up the beta to those who don't put in a pre-order.
Pre-ordering any of three Fallout 76 Editions will grant you access to the beta. As a reminder, there is the standard edition, the Tricentennial Edition, and the Power Armor Edition.
There are some great reasons to pre-order Fallout 76, access to the beta is one of them, but some of you might want to hold off and wait for the official release in November. Or, in some cases, longer.
Note that the bonus content from the Tricentennial Edition won't be available until Fallout 76 officially launches on November 14th.
Free Up Space
If you want to play the Fallout 76 beta you're going to need a large chunk of space on your hard drive.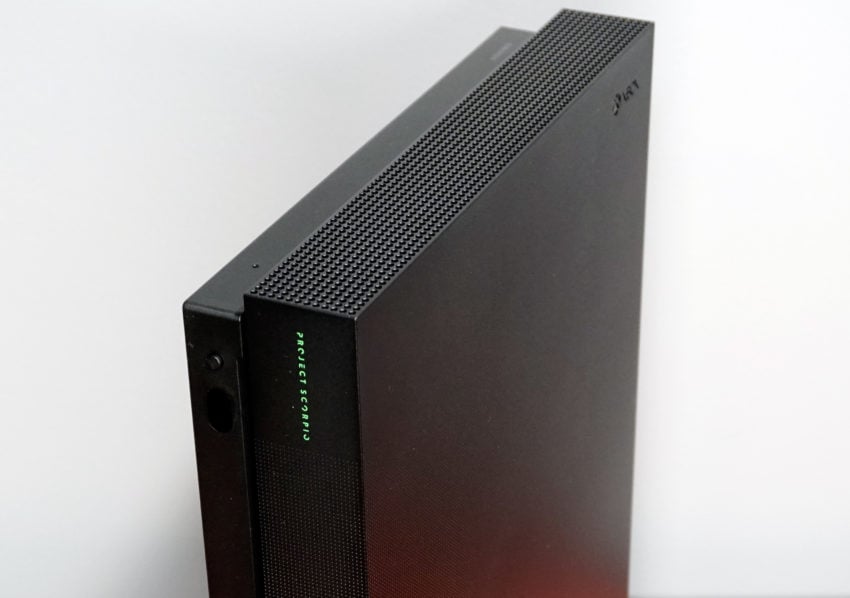 According to Bethesda, the Fallout 76 download is in and around 45GB in size. The exact size will likely be different for each platform.
There won't be a pre-load and console players will be required to download the official launch version of Fallout 76 on November 14.
PC players won't have to download a separate version of the game in November.
Check the PC Requirements
Bethesda hasn't released the official minimum or recommended specs for the PC version of Fallout 76 so you'll want to keep an eye out for those as we approach the beta.
If your Windows PC doesn't meet the minimum specs, it will run poorly or, in some cases, not run at all. If it barely meets the recommended specs, you'll likely need to turn down the graphics in order to get it to run smoothly.
Bethesda says it will confirm these details on its social media accounts closer to the beta's release.
Download the Latest Drivers
If you're playing the game on a PC, you'll want to download the latest drivers for your graphics card.
If you're playing on a PC using an NVIDIA graphics card, you can find the latest drivers right here. If you'll be playing Fallout 76 on an AMD-powered machine, you can find your drivers here.
Check Your Memberships
Fallout 76 is an online game which means you'll need an PlayStation Plus or Xbox Live Gold membership to play the beta. It's mandatory.
If you haven't done so in awhile, make sure you check your membership to ensure that it's still in good standing. Most times the membership will auto renew, but sometimes they won't.
Follow Bethesda & Join the Forums
This is a beta which means there are going to be issues. Bethesda itself says you "will likely see a glorious array of issues; many we know about, and many we don't."
Players are encouraged to share their feedback with Bethesda over social media (Facebook and Twitter) and on the official Fallout 76 forums.
Bethesda says the Fallout 76 beta servers won't running 24/7. Instead, the company says they'll be "online during targeted timeframes so we can get as many people as possible playing at the same time."
Furthermore, it says the beta will be live anywhere from four to eight hours at a time before it's brought down to address issues players have found in-game.
The company says it will give players a heads up about these start and end times so it's important to follow the @Fallout and @bethesdastudios handles on Twitter and join the Bethesda.net forums.
You'll also want to bookmark the Bethesda.net Status Page so you can quickly check for server downtime.
Join the Beta
Finally, make sure you're ready to join the beta.
Once you pre-order you might need to use a code in order to join the Fallout 76 beta. You'll also need to setup an account at Bethesda.net.
If you aren't prepared, you might miss out on a play session. For more on how to join the Fallout 76 beta, please check out our guide.
189 PS4 & Xbox One Fallout 4 Mods You Should Try Right Now
keyNuker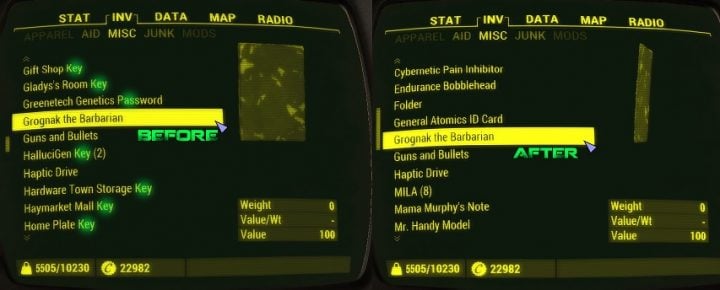 Let's start with one of our favorite PC Fallout 4 mods that quickly made it over to console.
keyNuker creates a key ring in your inventory that hides keys and passwords. With it installed, your MISC tab in on your Pip-Boy is going to be a lot more manageable, particularly if you're deep into the game with tons and tons of items listed.
The screenshot here shows you what the vanilla MISC tab looks like compared to the MISC tab with keyNuker installed. It's night and day.
This is one of our favorite Fallout 4 mods and one that should consider if you're tired of wasting time scrolling through hundreds (many of them worthless) of items.

As an Amazon Associate I earn from qualifying purchases.