How to Put Movies onto Your iPad or iPhone Without iTunes
The iPad is perfect for watching movies when you are on the go. This is how you can put movies on your iPad without iTunes. You can use a cloud service and now you can even easily download movies from Netflix and other services right to your iPad or iPhone
If you use iTunes, you need to convert your movies and then sync them with iTunes, which can take a while and be cumbersome. Of course, if you buy movies from the store on your iPad it will sync directly, but for other movies, you'll need this guide.
Here are the methods that you can use that completely avoid iTunes. The iPad can only play certain video file types, but you can download and install video players on your iPad that will play any file type you throw at it, getting rid of the need to convert movies to the correct file type in the first place. This guide also includes a method that does all the converting before transferring the movies to your iPad.
Here's how to transfer movies to your iPad or iPhone
without using iTunes.
Put Movies on Your iPad Using a Cloud Storage Service
The easiest way to put movies onto your iPad without using iTunes is by using Dropbox, Google Drive or other cloud storage service. It's also a method that takes the most time and the movie must be in a file format that your iPad can recognize (.MP4 and .M4V).
This method requires you to have the app of the cloud storage service on your iPad, so if you use Dropbox, be sure to download and install the Dropbox app from the iTunes App Store. Furthermore, you can download and install the desktop app on your computer. Otherwise, you'll be using the web interface.
To use cloud storage to transfer a movie to your iPad, simply just copy and paste the movie file into your Dropbox folder on your computer. Depending on the file size and the speed of your internet connection, the movie could take a few minutes to a few hours to sync to Dropbox.
Once it's synced, you'll then be able to access it in the Dropbox app on your iPad. From there, you either watch it directly in the Dropbox app or watch it in the Videos app on your iPad.
To watch the movie directly in the Dropbox app, you can begin playing it in the app if you have an internet connection. Otherwise, you'll need to tap on the star icon in the upper-right corner and save the movie to the Dropbox app in order to watch it offline.
If you want to export the movie to your iPad and watch it in the Videos app on your iPad, you'll need to tap on the Share icon in the upper-right corner and then tap on Save Video.
Using Third-Party Software
Perhaps the quickest and easiest way to get movies onto your iPad without using iTunes is taking advantage of some third-party software. WALTR makes it really easy to transfer files to your iPad, and we've covered it in the past.
After downloading and installing WALTR, plug in your iPad to your computer and fire up WALTR. It should automatically detect your iPad.
From there, click on the + icon in the middle of the window. Find the movie that you want to transfer to your iPad and click Open.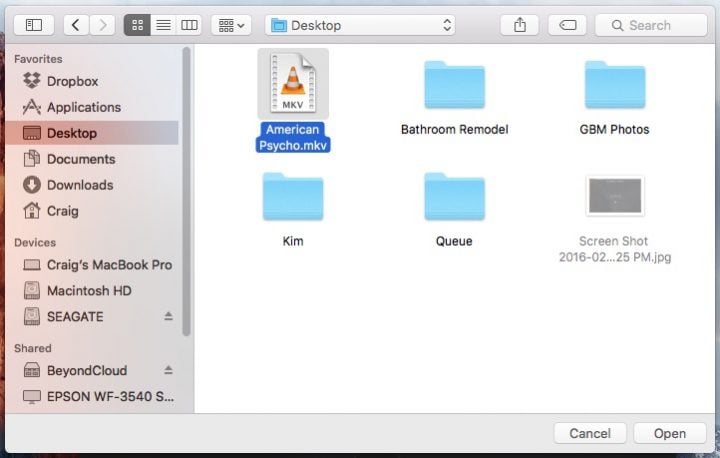 From there, the movie will be converted into a file format that your iPad can natively recognize if it isn't already, and then it will be transferred to your iPad. Depending on the size of the movie, this could take a few minutes.
When it's done, WALTR will say that the movie uploaded to your iPad successfully.
Now, open up the stock Videos app on your iPad and you should see your movie there ready to be watched.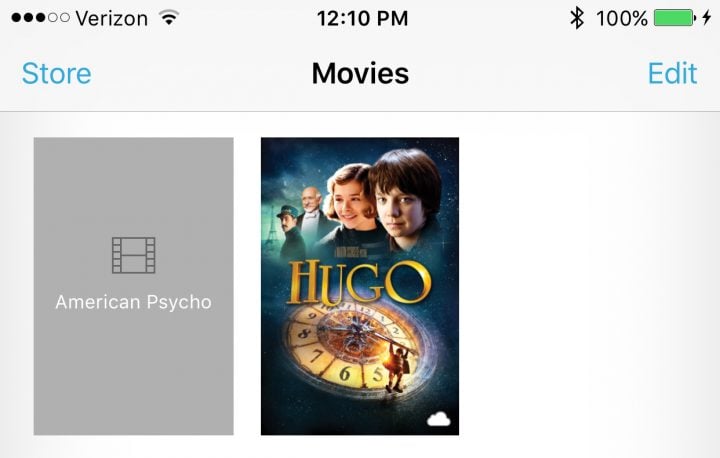 The metadata for the movie may or may not show up, as it depends if that info is embedded into the file, but the only important thing is that the movie plays, and it should without any problem. Newer versions of the software can automatically fill in the information about the movie.
Download Netflix Movies To Your iPad or iPhone
You can download movies and TV shows from Netflix directly to your iPad so that you can watch them when you are offline, like on a plane or in a car and you don't want to use your data.
Open the Netflix app.
Find a movie you want on your iPad.
Tap on the movie title.
On the next screen tap the Download button.
Wait for the movie to download.
If it is a TV show, you can choose which episodes to download individually. Not all movies and TV shows are available to download on Netflix, but many of them are. It's the easiest way to get movies on your iPad without iTunes.
Original reporting and contributions by Craig Lloyd. Updated July 2018 with new options and how to transfer to iPhone.
18 Best Apps to Waste Time (2020)
Baseball Boy
Baseball Boy is a great time waster game because it only takes a few seconds to play one turn, so you can use it e en when you only have a minute or two to wait in line.
This is a timing game. You tap to swing the bat when it is lined up in the center of the arc to get a perfect hit. Each hit earns you points that you can spend towards strength, speed, bounciness and offline earnings.
I love that I can keep coming back to this game when I have a few minutes to kill and after a few turns I can increase my stats and go a little further the next time. There's a little strategy to it, but for the most part it's a great little distracting game.

As an Amazon Associate I earn from qualifying purchases.