How to Reboot a Frozen Galaxy S9
This guide explains how to reset a frozen Galaxy S9. If your phone is acting funny, frozen, or completely unresponsive, we're here to help. While Samsung's new phones are fast and powerful, issues do occasionally surface. Follow our quick steps instead of taking it to a carrier store for help.
Read: Top 10 Galaxy S9 Setting to Change Right Away
A quick reboot fixes almost any minor Galaxy S9 problem, but that isn't always an option. And without a removable battery, there's no clear way to reboot a phone that's unresponsive. Sometimes the phone stops responding completely, and if so the button combination below will get it working right in a matter of seconds.
If your device is unresponsive, press and hold the Power key and the Volume down key simultaneously for more than 7 seconds to restart it.
How to Reset a Frozen Galaxy S9
Our video above showed you everything you need to know. Basically, no matter what situation or condition your Galaxy S9 is in, just press and hold those buttons and your phone will quickly reboot.
During the initial setup, you likely missed this quick tip or notification. Samsung has a set of tips, and one mentions how to do what's called a "hard reset" to fix any issues. Keep in mind that resetting your phone will not erase any data, or cause any problems, it simply forces the phone to reboot.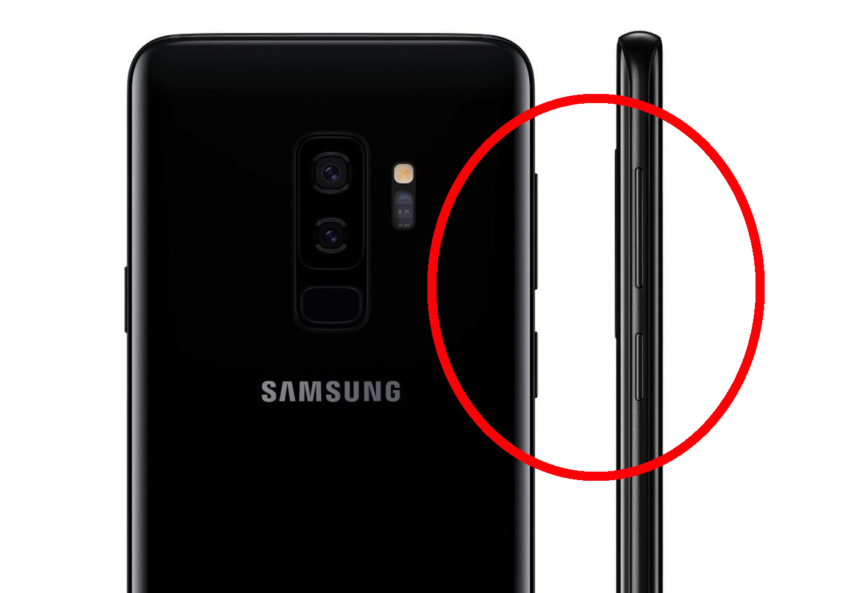 Press and hold down the Power and Volume Down Keys at the same time for 7-10 seconds
The Galaxy S9 will vibrate and restart
Your start-up screen will appear, and the phone will restart to full working order
Keep in mind that this works even when the phone is completely frozen, or the screen is black. It's a hard reset and works no matter what.
Again, no data will be lost or erased, although any apps or browser windows that were open will close. It's worth noting that if your phone crashed really hard, or was extremely frozen, it may boot back up to a maintenance or "safe" mode. Follow the instructions on-screen to navigate with the volume keys to the "reboot" option, then press power to select reboot. Just be careful in this safe mode because if you select the wrong line you could factory data reset your phone and erase everything.
More Information
This same button combination works on almost all Samsung smartphones and tablets, and most other Android devices too. It's a universal hard reboot. If you're still experiencing issues, check out these 15 common Galaxy S9 problems and how to fix them. And if you accidentally hit the Bixby Key, or do so often, here's how to completely disable Bixby.
Before you go, take a peek at these 9 best Galaxy S9+ screen protectors.
10 Best Galaxy S9+ Screen Protectors
Caseology Tempered Glass (Easy Install Tray)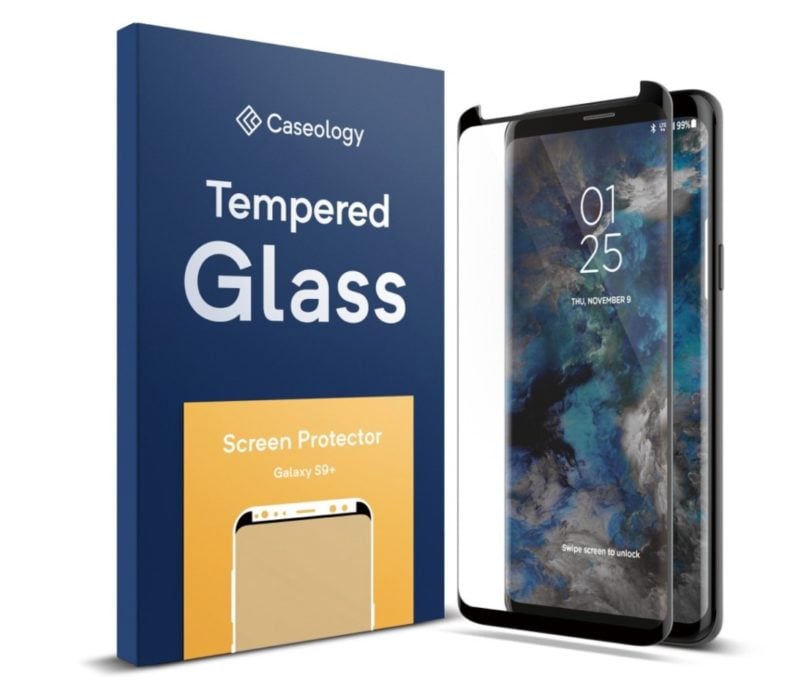 First off, we're recommending the Caseology Tempered Glass Screen protector kit for the Galaxy S9+. While they make great cases, the reason this made our list is because of the easy installation tray.
No one likes putting on screen protectors, and half the time we mess up anyways. This is especially true with the curved glass edge on Samsung phones. With Caseology, you'll get a super simple easy installation tray that perfectly aligns the glass protector for you. Pull off the protective film, line it up, and drop it in place. Then use the included squeegee to get rid of any bubbles.
Each Caseology glass works great with cases, which means the edges are just a tiny bit short so your case doesn't pull it up and ruin your screen protector. They're using 9H reinforced glass with anti-fingerprint coatings, rounded edges to prevent chipping, and it's pretty affordable too. Don't forget Samsung sells official accessories as well.