How to Reset a Frozen Galaxy S20
The Galaxy S20 is obviously one of the best phones you can buy right now, but it's not perfect. With a big beautiful screen and tons of powerful cameras, it has a lot to offer, but sometimes the software side on Android 10 (One UI 2.0) leaves a little to be desired. You may run into problems, and in this quick guide we'll show you how to reset a frozen Galaxy S20 in just a few easy steps.
Just like any computer the Galaxy S20 can crash and become unresponsive, basically get completely frozen. If so, don't panic because usually it's an easy fix and you just need to restart it. So here's how to unfreeze your phone by forcing it to reboot.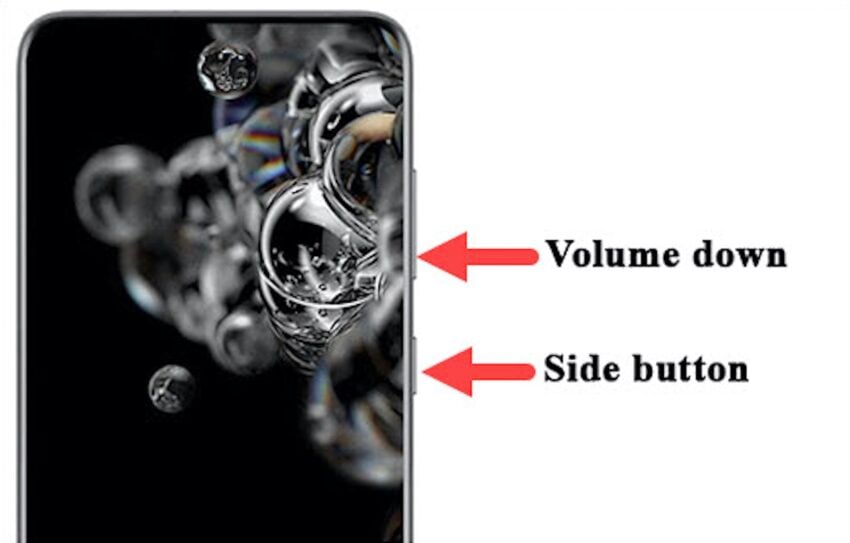 "If your device is unresponsive, frozen, or the screen is blank/black, press and hold down the Power side button and Volume down key for 10-15 seconds to restart it."
Did you know a quick reboot will fix almost any small Galaxy S20 problem? It's a quick easy trick everyone should know and here are the instructions. As a reminder, this will not erase any data or content on your phone.
Press and hold the Side Power+Volume down buttons (at the same time) for 12-15 seconds until the device powers off
Release the buttons when your phone vibrates, restarts and the Samsung logo appears (wait for it)
Allow up to 30 seconds for the reboot to complete
That's it and you're all done
Again, none of your data, apps, photos or videos will get lost or deleted from this process. You might lose any open web browser windows, but that's all.
It's worth noting that if your phone crashed really hard, or was extremely frozen, it may boot back up to what's known as maintenance mode or safe mode. Follow the instructions on-screen to navigate with the volume keys to the "reboot" option, then press power to select reboot. Just be careful in safe mode and don't mess around with any of the options. Simply navigate to and choose reboot.
This works for the Samsung Galaxy S20, Galaxy S20 Plus, Galaxy S20 Ultra and most Samsung phones released over the last several years. A quick forced reboot is the first step to fixing any issue. Before you go consider some useful Galaxy S20 accessories like a wireless charging pad, and don't forget to buy a case.