How to Sign Up & Download the PS3 & PS4 Destiny Beta
The PS3 & PS4 Destiny beta starts today and this guide will show you how to sign up for the early access and how to get the PS3 and PS4 Destiny beta download.
Update: You can play the Destiny beta without a pre-order. You just need to download it and start playing.
You need to pre-order Destiny for the PS3 & PS4 Destiny beta access. After you do that you'll get a Destiny Beta key or code that you'll enter online, which will unlock your PS43 and PS4 Destiny beta download codes for the console you pre-ordered on. Tis includes Destiny Special editions.
Read: Destiny Beta Problems
One pre-order unlocks three  download codes, so you can share with a friend who wants to get in on the action without pre-ordering the game. If you own multiple consoles you'll need to pre-order on each since the PS4 Destiny download codes will only work on the PlayStation consoles.
We shared where to pre-order Destiny for access to the PS4 Destiny beta, but this will go into the registration and download process so you know what to expect when the Destiny beta starts, or when you get home from work and want to play without wasting time on any technical issues or hangups.
What You Need for the PS3 & PS4 Destiny Beta
You'll need a PS3 or PS4 and you need to order a PS3 or PS4 Destiny pre-order with Destiny beta access included form a a participating retailer. Amazon, Best Buy, GameStop, Playstation Store and Walmart are participating. Avoid Best Buy as they are not able to send out PS4 Destiny beta codes at this time. As of July 16th Amazon was still sending out Destiny beta codes within seconds of pre-ordering the game.
Make sure you have the nine-digit code that comes with the game so you can get in the PS4 Destiny beta.
How to Sign Up for the PS3 & PS4 Destiny Beta
1. Once you have your PS4 Destiny beta code, you need to go to the PS4 Destiny beta page and click on Redeem code.
2. On this page you can sign in with your existing Bungie ID or you can create a new identity.
3. If you choose a new Identity you can link it to your PSN account, Xbox Live account, Facebook or Google accounts. At this time you aren't making any PS3, PS4 or Xbox One beta choices, just linking your account. At this point you'll link your account to a Bungie Profile.
4. Verify the email address you use for this Bungie account by clicking on a link in your inbox. You may need to reload this page to continue.
5. Copy and paste or type the PS4 Destiny beta code printed on your receipt or emailed separately.
6. You should now see a Bungie account page that looks similar to the image above. You will see a drop box to pick your console and location. We chose PS4 Destiny beta Americas.
7. On or around 10AM Pacific on July 17th bungie will email and show the PS3 & PS4 Destiny beta download codes to users that redeemed the pre-order codes.
8. You can use the PS4 Destiny beta download code to start a download on your PS4 or PS3. After you download the PS4 Destiny beta you can start playing for the next week.
You'll also have two extra codes that you can share with friends using the same console. You cannot share a PS4 Destiny beta download code with a Xbox One user.
How to Play the Best Xbox One & PS4 Games Early
Halo 5 Beta Details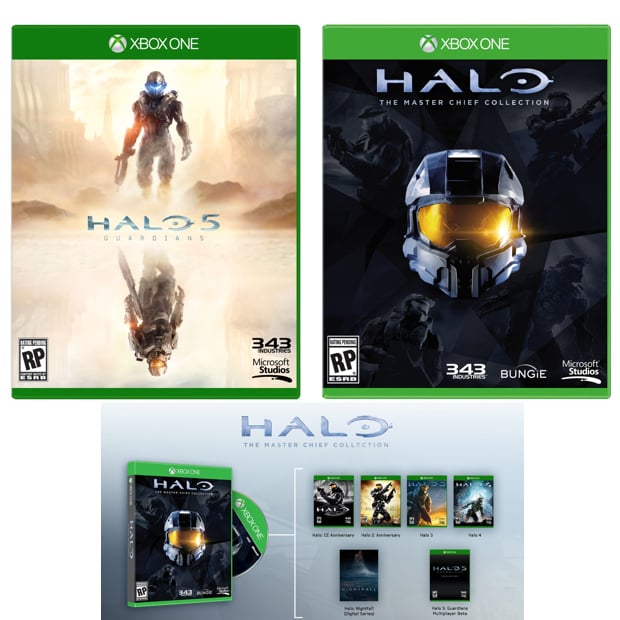 If you can't wait for the Halo 5 release date in 2015, you can get a spot in the Halo 5 beta with a single purchase.
Halo 5: Guardians is the new Halo game for the Xbox One, which will arrive next year as an exclusive that many gamers cannot wait to see. Although there are no shortage of shooters, Halo is the game that started it off for many players.
When is the Halo 5 Beta & How do I Join?
The Halo 5 beta starts on December 27th, 2014 and runs through January 22nd. The beta is not closed in the traditional sense, but you do need to spend money to get a Halo 5 beta key.
That key comes with Halo: The Master Chief Collection, which includes all four Halo games on one disc. this even includes a Halo 2 Anniversary edition with updated graphics on Multiplayer maps and the single player mode.
The Halo:Master Chief Collection release date is set for November 11, 2014 and the games will run at 1080P 60FPS with multiplayer options on dedicated servers. This will let you play your favorite games online, with the friends you used to play against. These include the original multiplayer maps and all DLC.
To get in you need to buy the Halo Master Chief Collection for Xbox One. Although they sell an Xbox 360 version it is nor part of the Halo 5 beta program.

As an Amazon Associate I earn from qualifying purchases.