How to Take a Screenshot on the OnePlus 5
In this guide we'll explain how to take a screenshot on the OnePlus 5 and use other features like a scrolling screenshot. Each smartphone company does the screenshot a little different, and OnePlus actually has three options for users.
Now that the phone is available owners have a lot of questions, and one we hear the most is about taking a screenshot or screen grab. This is essentially capturing whatever is on the screen to save for later or share with friends and family.
When you take a screenshot on the OnePlus 5 there are options to share it instantly, edit it first, or do a scrolling screenshot of entire websites and text message threads. Here's what you need to know about all three.
How to Take a Screenshot on the OnePlus 5
Press and Hold the Volume Down and Power button at the same time, then let go
You will see and hear the screenshot capture
Now use the toolbar at the bottom of the screen to Share, Edit or capture a Scrolling Screenshot
When you capture a screenshot you'll see it, hear it, and get a notification in the pulldown bar. The pop-up toolbar will let you instantly share it with the button on the bottom left. Additionally, click the pencil edit button for a full set of tools to customize the image. This is perfect for sharing funny photos, circling text in an email or drawing on images.
How to Take a Scrolling Screenshot on the OnePlus 5
Next, OnePlus offers a helpful "scrolling screenshot" feature. This takes continuous screenshots until you tell it to stop, allowing you to capture more than what you can see on the screen at any given moment. This is helpful for capturing an entire conversation of text messages, saving a full web page or long emails.
Press and Hold the Volume Down and Power button at the same time, then let go
You will see and hear the screenshot capture
Tap on Scrolling Screenshot on the bottom right side of the pop-up toolbar (rectangle phone icon)
The phone will scroll automatically and continuously take screenshots
Tap the screen to stop
Additionally, the OnePlus 5 will stop taking screenshots when it reaches a maximum file size or reaches the end of a page. Essentially it does all the work for you and is extremely convenient. It saves automatically, and now you can edit or share the screenshot like any other image.
How to Use the OnePlus 5 Screenshot Gesture
Last but not least, OnePlus offers a screenshot gesture that is easier than the button combination mentioned above. This is a finger swipe method that you have to enable in settings first.
Head to Settings from the app on your home screen, app tray, or by pulling down the notification bar and tapping the gear-shaped settings button
Find and select Gestures
Turn On the three-finger screenshot gesture
Go to the page you want to capture and swipe down on the screen with three fingers
Now just share, edit or do continuous shots per the instructions above
Screenshots are an extremely useful tool and now you know all three different ways to take advantage of this feature on the OnePlus 5.
While you're here take a peek at this collection of OnePlus 5 problems and fixes or get a case from our slideshow below.
15 Best OnePlus 5 Cases
OnePlus 5 Karbon Bumper Case ($30)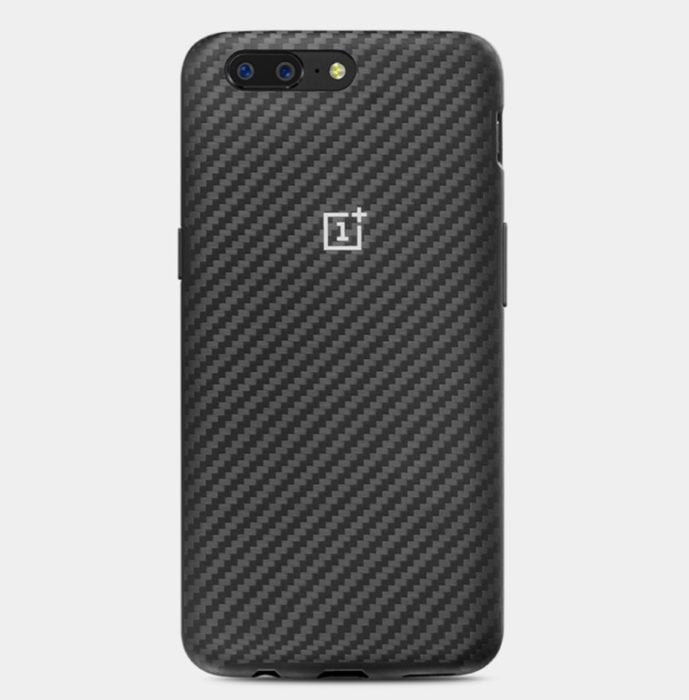 OnePlus offers a slew of different cases themselves, which are some of the best options for users. However, they're more expensive than most on our list.
First up is the most durable OnePlus case, the Karbon Bumper. There are actually two of these on the OnePlus site, but one is a "snap-on" cover. Make sure you choose the bumper case for the best protection.
This looks exactly like the Karbon cover but it wraps around the entire device and is a full "bumper case" not just a snap on cover. Meaning it offers far more protection yet only costs a few dollars more. If you are looking to get any of their official cases, this is your best bet.