12 Common OnePlus 5 Problems & How to Fix Them
The OnePlus 5 is still an excellent budget phone even if it is nearly two years old. And while it has plenty to love, it isn't perfect. In fact, we continue to see complaints about OnePlus 5 problems as users wait for Android Pie. So, if you're dealing with OnePlus 5 bugs here's how to fix them.
OnePlus is one of the best when it comes to software updates. In fact, the OnePlus 5 was one of the first to get Android 8.1 Oreo, and Android 9 Pie is already available as a beta test.
Read: What to Know About OnePlus Android Pie Updates
It's still a worthy replacement for the OnePlus 3T or an alternative to the Galaxy S9, but just know that you may run into the occasional problem. We'll walk you through some of the biggest complaints, discuss updates, and offer fixes or resources to address them.
So far we're seeing a lot of complaints at the official OnePlus forum and popular sites like XDA Developers. Everything from GPS issues, weird scrolling effects, WiFi cutting out if the phone is held a certain way, camera problems, and even poor battery life.
On August 1st, 2017 OnePlus released a major update for the OnePlus 5. This fixed almost every major problem that users were reporting after it was first released. Since then, several small updates have arrived with more changes and bug fixes. That includes updates in July of 2018 and another in August. And while most users are reporting a great experience, a few are still facing issues as we head into 2019.
How to Fix OnePlus 5 WiFi Problems
Something we see with every smartphone is complaints about WiFi. From poor connectivity, drops, to even 5GHz not working right. However, things seem more serious for OnePlus 5 users. A few videos floating around claim touching the side of the device makes WiFi cut out completely, and others are just saying WiFi doesn't work right at all.
If you're having WiFi problems we have a few suggestions. For one, try turning it off and back on inside settings on the phone. It's also a good idea to power down your WiFi router at home for a few minutes and turn it back on. Using a case prevents this from happening, too.
Read: 15 Best OnePlus 5 Cases
Another option is to head to Settings > WiFi and forget your wireless network. Then search again and reconnect, put in the password, and try it again. The Android 8.1 update had several WiFi stability tweaks and more are coming in Pie.
How to Fix OnePlus 5 Bluetooth Problems
WiFi isn't the only one, as we hear about Bluetooth complaints with every phone too. With a vast array of devices trying to connect issues are bound to surface. One user claims to have problems with WiFi, Bluetooth, and overall 4G LTE connectivity.
The biggest complaint is Bluetooth in cars, where the phone simply won't connect. Some suggest restarting the phone and trying again, and others suggest it took more than one restart before the phone and car Bluetooth paired up.
Alternatively, once connected it randomly drops for some. At this time we have no solid fix for this, aside from deleting all pairing and starting over for a better bond. Then, hopefully, it works. That said, Google claims Bluetooth problems have officially ended with the Android 8.1 update, as they patched several issues. Are you still having problems? Let us know in the comment section below.
How to Fix OnePlus 5 Fingerprint Scanner Problems
Another common complaint is regarding the fingerprint scanner. While it's extremely fast for most, others some owners are reporting big problems. These are typically the device not recognizing a finger, or getting false readings while in a pocket. If you keep getting false scans in your pocket your battery is going to drain really fast. Thankfully, there is an option in settings that will prevent exactly that.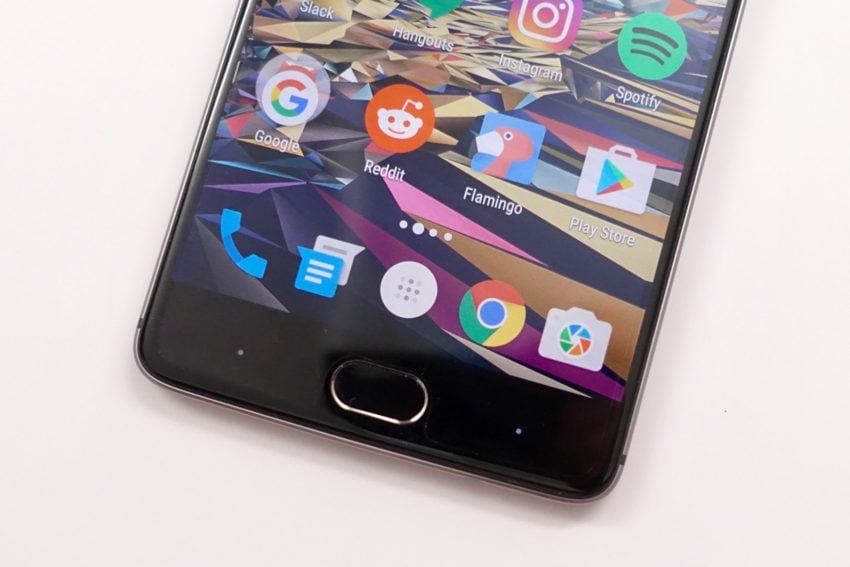 In settings make sure pocket-mode is turned on so you won't get false scans and vibrations in your pocket. Then, our best advice for the fingerprint scanner is to delete any saved prints and start over. This is especially true for anyone using a case or a screen protector. As these change the angle of the scan and may impact performance. Add fingerprints after installing any accessories.
How to Fix OnePlus 5 Screen "Jelly" Effect While Scrolling
Does content on your screen look funny while using the phone or scrolling? If so, you're not alone. Hundreds of users are reporting a weird scrolling issue where images on the screen seem to blur or turn to jelly while scrolling up or down a page. Our video below is a good example of what we're talking about.
This is in slow motion, so it's not that bad in real life. However, it's still a frustrating issue. And sadly, a recent comment by the company themselves says this is perfectly normal. As in no software update is coming to fix this. Later we heard it's because the screen was installed upside-down in the phone, and there is no fix. Maybe you should upgrade to the impressive OnePlus 6T.
How to Fix OnePlus 5 Camera Problems
A big selling point for this phone was the camera, so naturally, complaints are all over the place. Dual cameras are tricky to get right. Even Apple's iPhone X dual cameras struggle sometimes. Now that the OP5 is no longer new, the company has issued several updates that improved the camera. At this point, it should work just fine and be as good as it's going to get.
In bright light users are noticing weird black bars throughout the screen, which has something to do with how the camera is taking in the light. These bars are in photos and don't go away. Then, we're seeing complaints about very blurry images mainly because the phone has no optical image stabilization.
There is some good information in this official OnePlus forum megathread. They talk about fixes for the camera and all the improvements from several recent updates. If you're still facing major problems with the camera you might need a replacement device. Otherwise, expect improvements with Android Pie.
OnePlus 5 Inverted Audio Problems
Speaking of the camera, we're seeing a lot of reports about the OnePlus 5 camera inverting audio while recording video. Several users on Reddit and elsewhere show proof that the sound is backward. While recording in landscape the sound gets all messed up. The phone records in stereo sound, which is nice, but only if it works how it should.
Make sure whenever you record video that the 3.5mm headphone jack is facing to the left. This will ensure video records with the correct sound. That said, OnePlus fixed this problem in 2017. Meaning as long as you've accepted any update over the past several months, you shouldn't experience this problem. If you're dealing with other audio problems it's something else, or a defective device.
How to Fix OnePlus 5 Calling Problems (Noises)
One of the biggest complaints at the official forum is regarding a high-pitched noise during phone calls. This comes from the earpiece and is frustrating a lot of owners. A few claim turning off WiFi during calls fixes it, while others offer up a different route. In Settings > Sounds > turn off the noise cancellation microphone. This catches surrounding sounds and balances out noise during phone calls and is a feature. However, it sounds like this feature is malfunctioning for some OnePlus 5 users.
A few updates improved this situation, but we still hear random complaints from OnePlus 5 owners about this. Even after all the adjustments, you might still hear some sounds on a phone call. Again, we have no further fixes for this.
OnePlus 5 Not Recognized by Windows
This is mainly a problem on Windows 10, but we're hearing that's not the only version of Windows that won't recognize the OnePlus 5. When you plug in your phone you should be able to transfer files like photos, music, or movies. Windows never finds the OnePlus, which is a big problem for most owners.
We do have a solution though. We've heard the fix is as simple as enabling USB Debugging. Go to Settings > About Phone and tap on the Build Number 7 times until a pop up appears that says "You are now a developer." Now, in the original settings menu, you'll have a new option at the very bottom labeled "Developer Options". This is a hidden menu with advanced controls for any Android phone. Tap on that, scroll down, then find and enable USB Debugging. This will fix the Windows 10 issue.
How to Fix OnePlus 5 Group Text Message Problems
Oddly enough, countless users on the official forum are having problems sending and receiving text or picture (MMS) messages with the OnePlus 5. This is a silly problem, but a problem nonetheless.
The pre-installed text message application used by OnePlus does not support group messages or MMS. So all you need to do is download one of the many excellent 3rd party text message applications from the Google Play Store. We recommend Textra, as it has tons of options and custom colors for the notification LED.
How to Fix OnePlus 5 Battery Life Problems
With every phone released users complain about battery life. This is especially true for those on the OnePlus 5 Android 8.1 release. Expect major battery life improvements on Android Pie in the near future.
However, for everyone else, we have a few suggestions. Most likely, it's an app that doesn't play nice with Oreo. We also recommend customizing location settings, turning the screen brightness down to around 40% or automatic, and closing big apps you no longer need.
However, the best route is to head into settings and make sure an app isn't draining your juice. Head to Settings > Battery and see what's at the top of the list. Typically Android system, Android OS, or the screen is at the top. If there's an app at the top, something isn't right. Uninstall it, disable the app, or tap on it and hit "Force Close" to kill an app that's draining the battery.
We also recommend setting up Battery Saver modes when you're in a pinch and need extra juice. Otherwise, wait for Android Pie and all of Google's new adaptive battery saver modes and smart controls.
General OnePlus 5 Bugs & Problems
Of course, some users may have other small problems here and there. Like screen glitches or rotation, lag, app crashes, or other minor things that can often be solved by a simple reboot. Actually, most problems I get asked about daily are often solved by a reboot.
Owners can easily reboot the phone by long-pressing the power button, and hit "restart". It will quickly turn off and restart back to how it was before the problems. You shouldn't need to do this often.
This is by far the best solution to any minor issue. If the phone is completely unresponsive push and hold the power button, volume up and the home key all for 7-8 seconds. The phone will reboot into a safe recovery mode. We recommend clearing the cache while in here, then use volume keys to navigate to reboot. Press the power button to select reboot and it will start fresh. Make sure you don't accidentally do a factory reset, as this will erase everything on your phone.
A few small problems like camera shutter sounds and other issues got fixed in OnePlus 5 software updates. Any remaining problems will likely go away once Android 9 Pie arrives. That said, it'll probably add a few of its own issues too.
OnePlus Android Pie Problems & Fixes
Over at the OnePlus forums is a huge thread that's nearly 300 pages long. It's all about the recent OnePlus 5 Android Pie beta update, how it runs, how to get it, and any potential problems. We recommend you start there if you're experiencing problems on the beta.
The official Android Pie update will likely arrive in early 2019 and fix any of these problems. If you installed the beta, you should know that it's a beta, early software, and you will experience problems. That thread explains most of the fixes, or you can wait for the real update in January.
How to Factory Reset the OnePlus 5
If you are experiencing major problems that you can't fix, or want to start fresh before the next big update we recommend a factory data reset. You can do this a few different ways, and here's the easiest method. Keep in mind that this erases everything from your phone.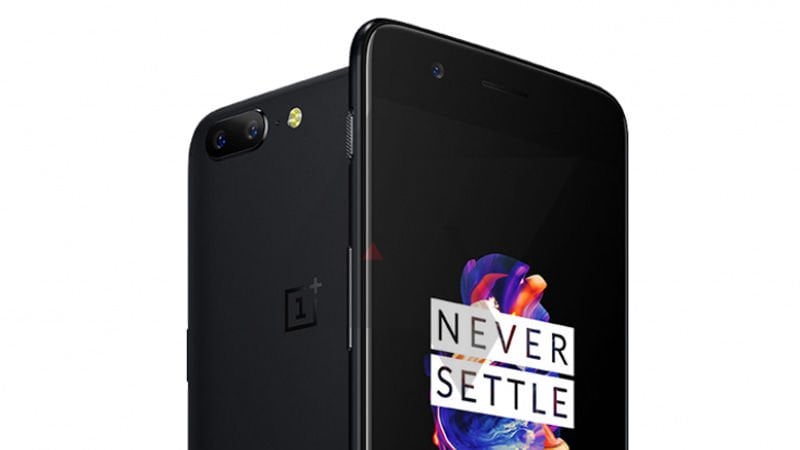 Head into Settings by pulling down the notification bar and hitting the gear-shaped icon near the top. In settings scroll down to Backup & reset and then tap Factory Data Reset. The phone will reboot a few times, erase everything, and boot up fresh and ready to go. You can also press power, volume up and the home key for 7-8 seconds and do a hard reset from the recovery menu.
What's Next?
While some of these problems are because this is a small company, it has its benefits too. OnePlus is very fast and responsive when it comes to software updates and bug fixes. They released four updates the first week the phone was out. Then, even here as 2018 winds down, we're still getting a steady flow of improvements and new software. The upcoming OnePlus 5 Oxygen OS 9.0 release will add new features and breathe new life into the phone.
This means that while many of the problems mentioned above are frustrating, expect software updates with several fixes and improvements in early 2019. Drop a comment below with any other problems, questions or concerns.