How to Take Pictures of Solar Eclipse With Your Phone
With the 2017 Solar Eclipse set to take over the sky on August 21st we are hearing from friends and family asking, "Can I take a picture of the solar eclipse with my iPhone or Android phone?" This is how to take pictures of the solar eclipse with your phone so that your eyes and your phone are safe, and what you need to do this the right way from experts at Celestron and NASA.
No matter where you are in the U.S. you will see some of the eclipse, but you will only see a total eclipse in specific places. Whether you are traveling to see the total solar eclipse in the path of totality or simply heading outside where you are, this is how you can take pictures of the solar eclipse with your phone.
If possible go to the 100% eclipse area. Bill Cooke, head of NASA's Meteoroid Environment Office says, "The difference between a 95% eclipse and a 100% eclipse is literally the difference between day and night.With any partial eclipse, you don't experience the "awesomeness" of totality. It's hard to put into words, but once you experience a total eclipse, you understand the difference. At 95%, you will barely notice anything going on — just some slight dimming of daylight."
Keep in mind your Solar Eclipse smartphone picture won't be as nice looking as something from a professional, but it's personal and it's going to be on Facebook and Instagram in seconds of the eclipse ending.
What You Need to Take Pictures of the Solar Eclipse on Your Phone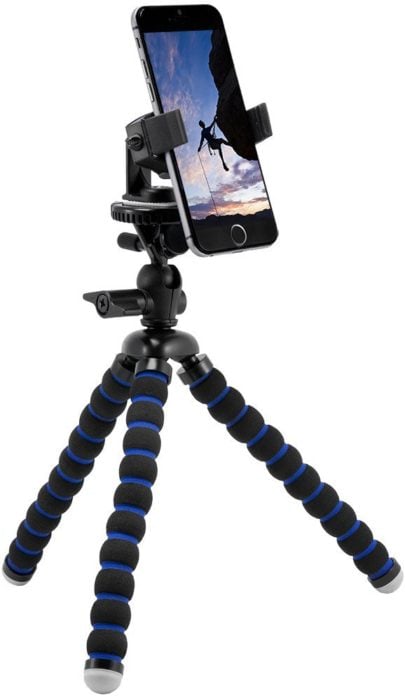 Just as you shouldn't look directly a the solar eclipse without the right protection for your eyes, you shouldn't take pictures without the right protection.
NASA warns that normal sunglasses are not safe to use to look at the eclipse and you shouldn't rely on them for smartphone pictures of the eclipse either. You need ISO 12312-2 compliant eclipse glasses and or a solar filter sheet. You can put the shade from solar eclipse glasses over your phone camera lens to keep it safe and get a better picture.
Apple weighs in to tell USA Today, "You could point your iPhone at the sun right now to take photos and the camera's sensor and the lens would not be damaged. and the same is the case for the solar eclipse."
NASA shares on how you could damage your camera or phone camera if you don't use the right equipment stating, "The argument for it not being safe is that some of the more recent smartphones use larger and faster lenses (f/1.7 to f/2.0) to get better resolution, and that can be a problem." The agency goes on to say, "there is no reason why you would want to photograph the unfiltered solar disk because you will see nothing but sensor blooming." That's a fancy way of saying your photo will look awful and you might damage your smartphone camera if you don't use the right tools.
In addition to what you need, you should also look into getting a telephoto lens for your phone like those from Olloclip and you should invest in a tripod or tripod adapter for your phone. While you don't need these items, they will help you take a better picture. If you have a DSLR or camera with a larger zoom, that's going to offer a better result. The tripod above is from Arkon and works with a wide range of phones.
How to Take Pictures of Solar Eclipse With Your Phone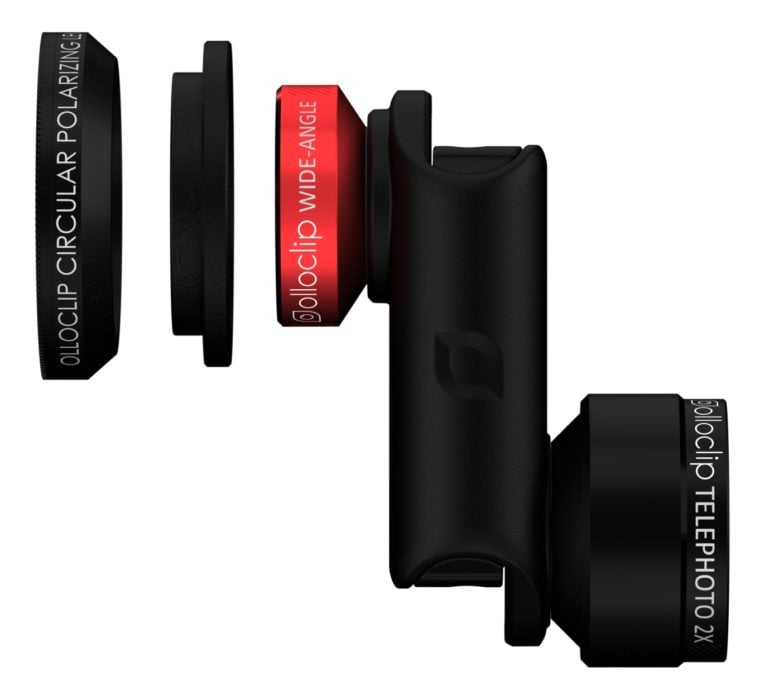 This guide works for taking pictures of the 2017 Solar Eclipse with the iPhone and with Android smartphones. Keep in mind that you will only have 40 seconds to 2 minutes and forty seconds to see the eclipse and take photos. You can practice these steps taking photos of the moon for a similar target. If you are in the path of totality, it will literally look like night, which is why you should practice on the moon.
You'll want to hold the solar lens or glasses over the lens on your phone and point the phone at the eclipse. If you are taking pictures before the total eclipse make sure you are wearing solar eclipse glasses so you don't get eye damage while looking at it. Here's a handy walkthrough video from Best Buy.
Once your phone is set up with an Olloclip or other telephoto lens, a solar filter and on a tripod or beanbag to keep it stead you are ready to go.
The screen will show a bright white blob because it is trying to automatically set the exposure. On iPhone, you need to tap in the center and slide up or down on the sun to the right of the square. This will adjust your exposure. On Android you may want to find a manual mode or simply look for a small slide to adjust the exposure.
Take pictures as the eclipse happens with the filter on. You will need to move your phone some to keep the sun in frame. If you have optical zoom like on the iPhone 7 Plus use it, but you may not want to use digital zoom, which can add blurring. If you are in the Totality zone, once that happens you can remove the filter and take photos that way. Once the eclipse starts to recede, put the filter on or put your phone away and simply watch the rest.
Optionally, you can use an app like VSCO for iPhone or AZ Camera for Android to capture your picture in RAW format which will let you edit it for a better result on your phone or on a computer.
Is it Safe to Take A Solar Eclipse Selfie?
If you don't have Solar Eclipse glasses, there are posts on Facebook telling you to use your selfie camera to take a Solar Eclipse Selfie and to watch the eclipse with your selfie camera instead of using the back camera.
The Columbia University Medical Center shares important details. "Many people will think it's safe to take a selfie with the eclipse in the background because they aren't looking directly at the sun," says Tongalp Tezel, MD, a retina expert at Columbia University Medical Center. "What they may not realize is that the screen of your phone reflects the ultraviolet rays emitted during an eclipse directly toward your eye, which can result in a solar burn."
Dr. Tezel shares that Sir Isaac Newton stared at the reflection of an eclipse in the surface of a pond which led to retinal damage. Tezel says that surface is, "the archaic equivalent of the cell phone screen."
Featured Image Credit NASA
9 Best Selfie Apps for 2020
Camera+ 2
Camera+ 2 is an iPhone only app that helps you turn your selfies into amazing photos with the tap of a button. You can use Camera+ 2 to take a better-looking Selfie with the camera portion of the app that allows you to control many other features, or you can simply rely on it to edit your photos for an upgraded look.
There is a Clarity filter that will brighten up selfies that are too dark and a Portrait filter that smooths your skin slightly and adds light to the background of the photo for an impressive upgrade to any selfie.
Other tools allow you to fully edit your photos and make changes so that you end up with the best-looking selfie you can. You'll also find cropping options, frames and array of filters.
$3.99 on iPhone and iPad