How to Turn On Night Light on Surface Pro
Your iPhone or Android device adjusts its display to improve your health and now your Surface Pro does too. As long as you have the Fall Windows 10 Creators Update, you can turn on Night Light on Surface Pro.
Night Light on Surface Pro improves your health by making it easier for you to go to sleep. During the day, your device's display emits just as much blue light as it always has. At night – or when you tell it to – Night Light reduces the amount of blue light coming from your screen. Some studies show that people who look at less blue light in the evening have an easier time sleeping. The better your sleep, the more refreshed you are.
For Night Light to work on your Surface Pro, you need Windows 10. That's the software update that Microsoft gave to Windows 8 users for free. If you have a Surface Pro, Surface Pro 2 or Surface Pro 3 without the update, you won't find the Night Light setting you need. Upgrade your device to Windows 10, then attempt to turn the feature on.
Read: 56 Best Windows 10 Apps in 2018
How to Turn On Night Light on Surface Pro
Tap or click on the Start button in the bottom-left corner of your screen to open the Start Menu or Start Screen. If you have a Surface Pro 3, you can also use the Windows button on the left edge of your display.
Read: What is Windows 10?
Inside the Start Menu or Start Screen, tap or click on the Settings cog in the bottom-left corner. It's just above the power button, but below your profile picture.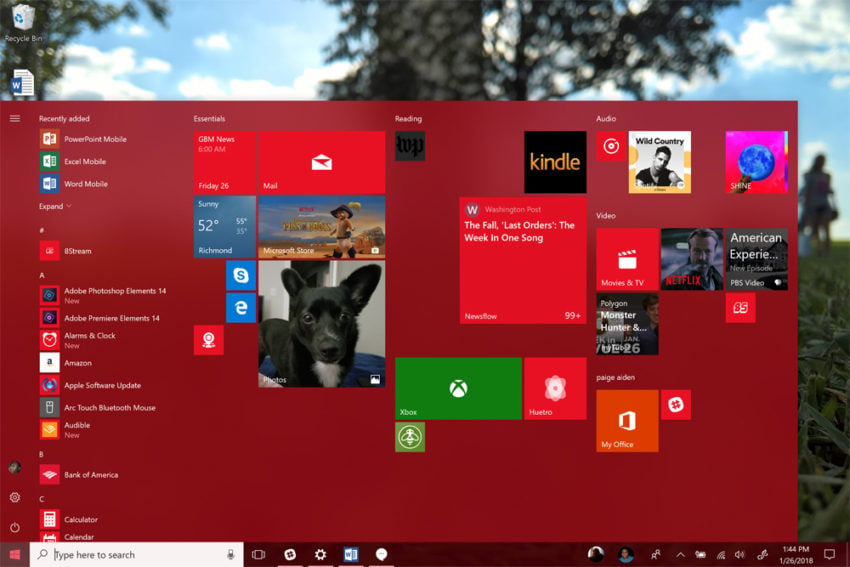 Click or tap on System. It's the laptop icon in the top row on the left.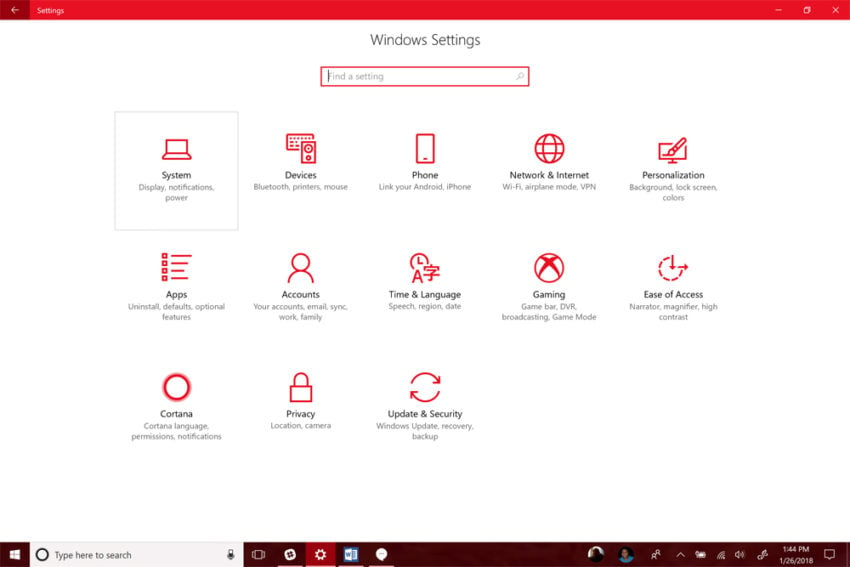 Your Settings app should open the Display area. Display settings are where you change your Surface Pro's resolution, screen brightness and other settings. Don't flip the Night Light switch at the top of your screen. You should customize it first. Click on the Night Light settings link just below that switch.
Welcome to Night Light settings. Use the slider at the top of the screen to decide the hue your device changes to when Night Light is on. Your Surface Pro will preview whatever setting you choose for a few seconds.
Once you've decided on the hue you want Night Light on Surface Pro to use, flip the Schedule switch on.
By default, your Surface Pro will use your location to decide when to turn on Night Light. At sunset, it will come on, and it turns off at sunrise. You can leave Night Light with this setting, or create your own schedule by click on the Set Hours option.
With Set Hours on, you decide when Night Light comes on and when it goes off. This setting is for people who don't keep regular office hours. Click or tap on the times to change them.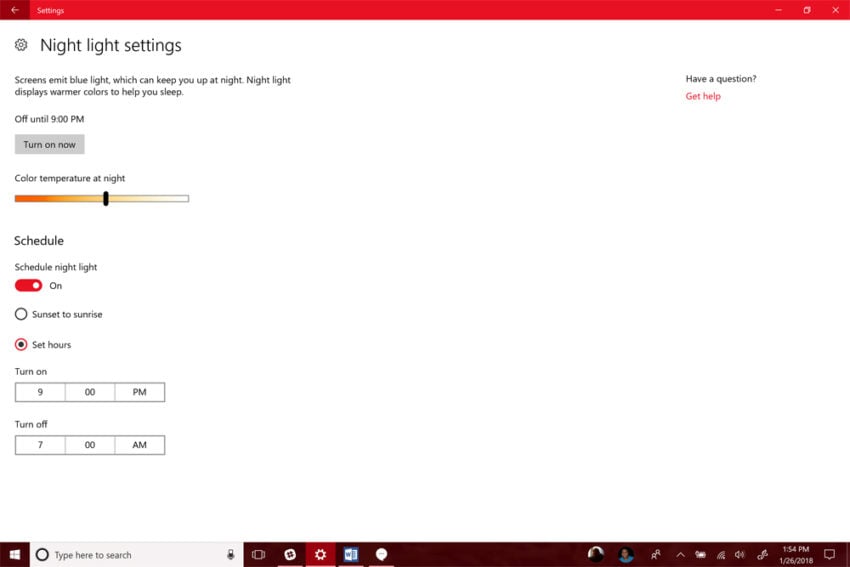 If you're in Tablet Mode, tap the Back button at the bottom of your screen. If you're using a mouse and keyboard, click on the Back arrow in the top-left corner of your screen.
Now flip the Night Light switch to on by tapping or clicking on it.
How to Quickly Turn Night Light on Surface Pro On and Off
Even with the schedule on, there are times when you must disable Night Light earlier or later than you normally would. Take some time to learn how to quickly turn it on and off so that you can control it without much effort when this happens.
To turn off Night Light from the Action Center, click on the message bubble in the bottom-right corner of your screen. In Table Mode, place your finger on the right edge of your screen and slowly swipe to the left. Tap the Expand button.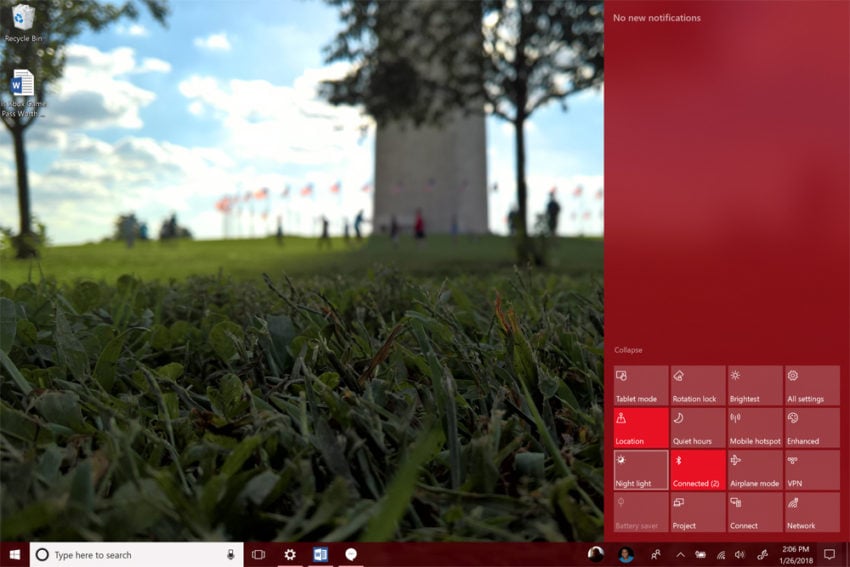 If the Action Center isn't very convenient for you, you can always go back to the Display area inside the Settings app to toggle the feature on or off.
Read: How to Turn on Windows 10 Dark Theme
7 Best Windows 10 Hard Drives & External Storage
Seagate 2TB Barracuda Internal Hard Drive - $59.99
The Seagate 2TB Barracuda Internal Hard Drive is what you buy when you've almost filled the hard drive in your desktop PC.
It comes with 2 terabytes of storage and communicates to the rest of your PC using a SATA connection. Because it's a traditional drive and not a solid state drive, it makes a little noise as it searches for your files. The platter inside the drive spins slower than other drives, so it's not the fastest storage solution there is, but it is faster than the 5400 RPM hard drives that most low-cost desktop PCs have inside them.
You can either put this drive inside your Windows 10 PC and have it act as a second pool of storage or remove the original drive and replace it with this one. In both cases, it's a good idea to have a service like Geek Squad or Staples Easy Tech handle it if you've never added a drive before.

Buy the Seagate 2TB Barracuda Internal Hard Drive from Amazon for $59.99

As an Amazon Associate I earn from qualifying purchases.