How to Use Memoji on iPhone X, iPhone Xs & iPhone Xr
This guide will show you how to use Memoji on the iPhone X to make your own custom Animoji that you can use in Messages and in FaceTime.
Think of this as a Bitmoji Animoji, but it's not as easy to get a perfect duplicate as with other services.
One upside to the Memoji is that you can create several of these so that you have one for every situation, funny, formal and everyday.
The Memoji iOS 12 feature only works on the iPhone X, iPhone Xs, iPhone Xs Max and iPhone Xr.
How to Make a Memoji
You'll need to start by making a Memoji before you can use one. This takes place in the Messages app on the iPhone. Here's what you need to do.
Open Messages.
Tap on the Apps icon.
Tap on the Animoji icon (the monkey).
Scroll all the way to the left and tap the + sign to make a new Memoji.
From here you can customize the overall look of your Memoji. There are a lot of options for you to choose, and you can make many different versions, so go wild.
Pick the Skin color and any Freckles.
Tap on Hairstyle to switch to the next option.
Continue through as you choose the rest of your options.
When you are done you will be back in Messages and you can start using it.
If you like the overall look and want to create a variation, you can tap the three dots in the bottom left. This will allow you to edit, duplicate or delete the Memoji.
How to Use Memoji
Once you make your Memoji, you can start using it in FaceTime and Messages.
In Messages, you can use Memoji the same way you use Animoji.
Open Messages.
Tap on the Apps icon.
Tap on the Animoji icon (the monkey).
Choose your Memoji
Tap record to start a 30 second timer.
or Tap the Memoji to take photo of it.
You can also use Memoji in FaceTime. This allows you to replace your face with the Animoji version. You can also use Animoji in FaceTime now.
Start a FaceTime Video call with someone.
Tap on the Effects icon on the left.
Pick your Memoji.
You'll see a preview of your Memoji.
Tap the effects button again to go back into FaceTime.
You can have a two way Memoji conversation, but keep in mind the other caller will see you without the Memoji until you activate it.
iOS 12 vs iOS 11: What's New in iOS 12.4.1
iOS 12.4.1 Features and Fixes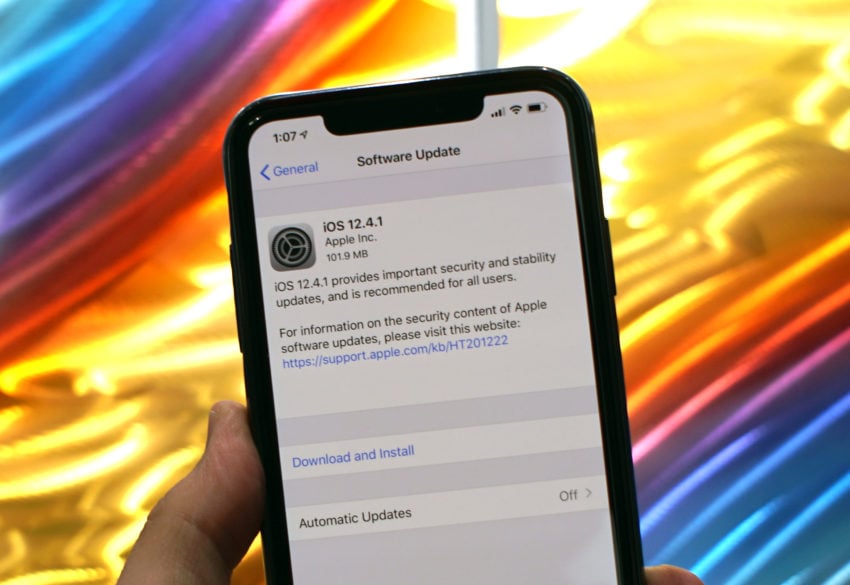 The iOS 12.4.1 update focuses on security fixes for a major bug that Apple fixed once before, but that is back in iOS 12.4. This security issue would allow an app to essentially gain full control over your phone.

Available for: iPhone 5s and later, iPad Air and later, and iPod touch 6th generation
Impact: A malicious application may be able to execute arbitrary code with system privileges
Description: A use after free issue was addressed with improved memory management
This is what allows people to jailbreak iOS 12.4, which is a plus for some users, but most users will want the security that comes from iOS 12.4.1.

As an Amazon Associate I earn from qualifying purchases.