How To Use iPhone X Reachability to Reach The Top of the Screen
The iPhone X has a huge screen, and it's smaller than the iPhone 7 Plus, but it is still challenging to use with one hand, You can turn on one setting to make the iPhone X easier to use with one hand.
Reachability allows you to reach the corner of your iPhone X with your thumb, without using a second hand or awkwardly balancing your iPhone against your stomach, side or using your nose to tap something you just can't reach.
Just like with Auto Brightness, Apple hides the Reachability option on the iPhone X. This feature allows you to move the screen down halfway, so that you can reach the upper part of the screen without adjusting your grip. It's still there and it's very handy to use so you can reach Control Center with your thumb.
There is no home button, so you will need to learn a new way to use Reachability and a new way to turn it on. Here's how to reach the top of your iPhone X with your thumb.
Go to Settings.
Tap on General.
Tap on Accessibility.
Toggle on Reachability
Once that is turned on, you can use Reachability. Since there is no home button, you can't double tap on it to use Reachability, but it's still pretty easy to use.
Swipe down right at the edge of the bottom of the screen.
This will take a few tries to get right, but you can quickly pull down from just above the small line at the bottom of your screen. You don't need a slow pronounced gesture, but that might be the best way to learn how it works.
After a day or two, it will become a quicker gesture that is almost second nature. I didn't use Reachability much on the iPhone 7 Plus since i didn't like the action to activate it, but it's much more useful on the iPhone X.
You can use this to reach the top of apps on your iPhone X. You can use this to reach the corner so you can get to Control Center, but it will go back to full screen. You can also use it to get to the Notification Center.
The Best iPhone X Cases
x-doria Defense Lux iPhone X Case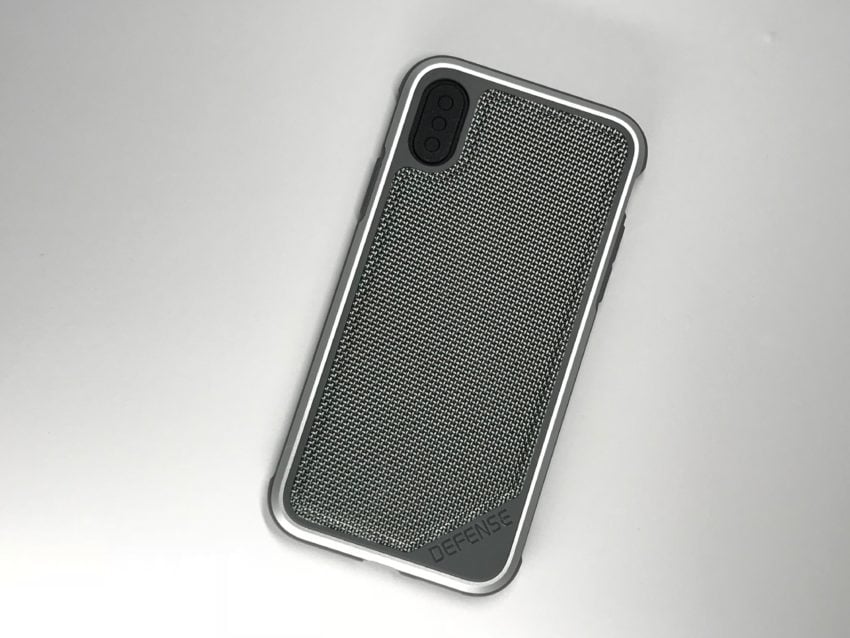 The x-doria Defense Lux iPhone X case is amazing. This case looks great, feels awesome and offers military grade drop protection without adding much bulk.
We love the look of this case in Ballistic Nylon and Black Carbon on the iPhone X. These cases not only offer a cool look, but the back is actually textured like the material listed. The Ballistic Nylon case has a soft, but grippy feel to the back just like you'd expect from looking at it. The Black Carbon feels like textured carbon fiber and looks awesome.
We didn't mean to, but we did drop our iPhone X in this case and our doorbell camera caught it on video. The case iPhone survived without any problems.
x-doria designed this case to protect your phone from drops up to 10 feet on concrete and there is . sound channel to direct the speaker towards you instead of straight out the bottom. The raised edge keeps the screen safe when setting the phone face down on a table.
$34.99 at x-doria