Insane Xbox One Game Deals Slash Prices Below $15
A new collection of Xbox One game deals offer a super cheap way of building out your game collection on the Xbox One, with Call of Duty Ghosts for just $5.99 and other top games you'll actually want to play under $15.
If you picked up the $399 Xbox One and still need to catch up on some of the best games from the launch, four new Xbox One game deals are here to build your gaming library on a budget.
The best Xbox One game deal here is for a single game, which pushes the price of Xbox One games to between $5.99 and $14.99, but if you want all four of these games you can still walk away with four fun Xbox One games for under $80. Savvy shoppers can try using multiple email address and shipping addresses to register and apply a $13 off coupon code to multiple games for bigger savings.
Rakuten offers four Xbox One Game deals discovered by Dealnews, that cover four fun Xbox One games. We'll see new versions of all these games later this year, but if you want to catch up these are the Xbox One game deals to get you going.
To get this price you need to use the code TREAT4U and be a new customer to Rakuten. At Under $15, these are games that almost any gamer will want to pick up. Battlefield 4 offers fun online multiplayer, where most of the bugs are already worked out. Call of Duty:Ghosts may not be the best Call of Duty game, but it is more than worth this discounted price.
Read: How to Watch Live TV on Xbox One
Assassin's Creed IV: Black Flag offers a wide world of fun and lots of game play that means you'll spend pennies on the hour of gaming fun by the time you beat it.
Madden NFL 25 is cheap enough that it will provide summer football fun while you wait for the Madden 15 release to bring new features and updated graphics.
When you add one of these games to your cart the coupon code automatically applies, but only to one game. If you want to try to get these games at the lowest price you'll need multiple cards, email addresses and possibly shipping addresses to pull it all off.
The Call of Duty Advanced Warfare release comes this fall with a new Call of Duty experience that starts at $59.99, so if you prefer top play last year's games, don't skip this price. If you want to see what the new Call of Duty will offer check out 7 Exciting Call of Duty Advanced Warfare Features.
EA announced the Madden 15 release date for August 26th, where again you'll pay at least $60 for the newest version of Madden. This update will offer new graphics and a mode to help you become a better player.
The Assassin's Creed Unity release date arrives in October, leaving plenty of time for you to beat Black Flag before the new Assassin's Creed comes to the Xbox One. Watch the Assassin's Creed: Unity video above for a look at the new game.
Battlefield Hardline will offer a new Battlefield experience this fall, which will certainly cost more than $15.
How to Play the Best Xbox One & PS4 Games Early
Halo 5 Beta Details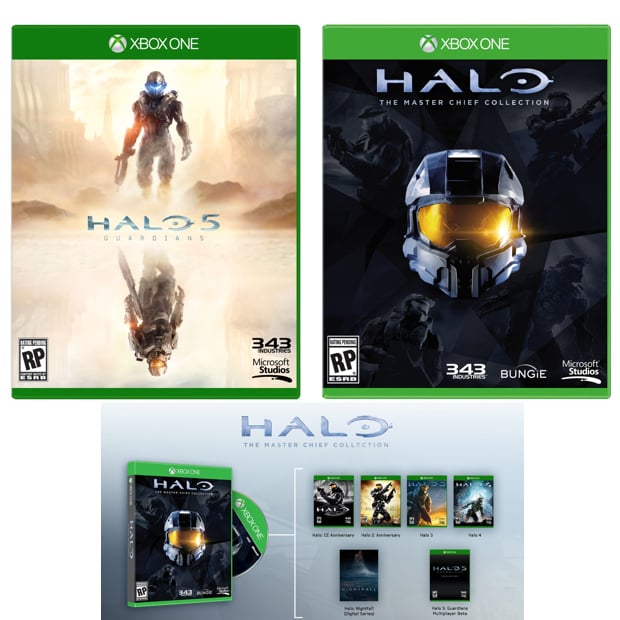 If you can't wait for the Halo 5 release date in 2015, you can get a spot in the Halo 5 beta with a single purchase.
Halo 5: Guardians is the new Halo game for the Xbox One, which will arrive next year as an exclusive that many gamers cannot wait to see. Although there are no shortage of shooters, Halo is the game that started it off for many players.
When is the Halo 5 Beta & How do I Join?
The Halo 5 beta starts on December 27th, 2014 and runs through January 22nd. The beta is not closed in the traditional sense, but you do need to spend money to get a Halo 5 beta key.
That key comes with Halo: The Master Chief Collection, which includes all four Halo games on one disc. this even includes a Halo 2 Anniversary edition with updated graphics on Multiplayer maps and the single player mode.
The Halo:Master Chief Collection release date is set for November 11, 2014 and the games will run at 1080P 60FPS with multiplayer options on dedicated servers. This will let you play your favorite games online, with the friends you used to play against. These include the original multiplayer maps and all DLC.
To get in you need to buy the Halo Master Chief Collection for Xbox One. Although they sell an Xbox 360 version it is nor part of the Halo 5 beta program.

This article may contain affiliate links. Click here for more details.