iOS 8.2 on iPad Air 2: Impressions & Performance
This week Apple delivered an iOS 8 update that brings new Apple Watch features to the iPhone and a collection of bug fixes and updates for the iPad. Here is an early look at the iOS 8.2 iPad Air 2 performance after a day with the new iOS update.
Apple focused on a range of fixes to deliver a more stable and secure experience on iPhone and iPad products. Read about what's new in iOS 8.2 to see if the changes fix a problem you are experiencing.
The iOS 8.2 release comes after months of testing by Apple and by developers who started trying iOS 8.2 in 2014.
A major update like iOS 8.2 can fix a wide array of problems, but it also comes with the chance that it will break something that users rely on. The iOS 8.0.1 update broke cellular connectivity and Touch ID on the iPhone 6 and iPhone 6 Plus. Other updates brought WiFi or stability issues to devices. That is the reason we take a closer look at updates like iOS 8.2, even for the new iPad Air 2.
Here are my early impressions of the iOS 8.2 iPad Air 2 performance.
iOS 8.2 Installation
The iPad Air 2 iOS 8.2 installation was smooth and fast. It took about 20 minutes to download and install the update. This will vary based on your Internet connection and it's a good idea to budget at least half an hour for the task.
Use our iOS 8.2 upgrade guide for instructions on how you can install iOS 8.2. Before you start, make sure you are prepared for the iOS 8.2 update.
iOS 8.2 on iPad Air 2 Performance
This is a new iPad Air 2 so we don't expect to see major changes in performance from a small update like this, but we check so that you don't end up with a slower iPad Air 2 when you need to use your device the most.
Keep in mind that we very likely use different apps and services on the iPad Air 2 so the overall experience may vary between devices and users.
Apps
The iPad Air 2 is my go to device for watching movies, where I check into Facebook and during the day I sometimes use it as a laptop replacement with the Zagg Slim Book Keyboard. Over the last day I've used HBO Go, Netflix and YouTube without any issues. Facebook on iOS 8.2 works great and apps like iA Writer and Pages deliver the stability I need to work from the iPad.
iOS 8.2 Battery Life
The iPad Air 2 battery life is normal so far. Even with heavy use it is still not dead, which isn't a surprise given the great battery life it offers. If there was a problem I would expect to see fast draining that would be clearly shorter than the 10 hours that it delivered last week. Here's a guide to fix iOS 8.2 battery life if you are having problems.
WiFi, Cellular Data & Bluetooth
WiFi and Bluetooth work fine after the iOS 8.2 update. I connected to a home WiFi network and to a personal hotspot from the iPhone 6 Plus. I also used a Bluetooth keyboard and Bluetooth headphones without any problems. This is a WiFi only model so I cannot test LTE connectivity.
Bugs & Issues
There are no major iOS 8.2 bugs or issues that impact the iPad Air 2 I am using. Sometimes a bug or a problem can appear after extended use, but for now there are no big problems.
Speed
The iPad Air 2 is new and fast. After installing iOS 8.2 it is still just as fast. This update doesn't change the speed one way or the other, which is fine because the iPad Air 2 is blazing fast as it is.
Should You Install iOS iOS 8.2?
There are no problems or changes that suggest a need for iPad Air 2 owners to wait to install the iOS 8.2 update. Everything is working fine after installing the update on my iPad Air 2 and there is currently an option to downgrade iOS 8.2 to iOS 8.1.3 if you do experience a problem.
The only users who should avoid this are those who use jailbreak tweaks as there is no iOS 8.2 jailbreak yet.
Even though it is all clear, you don't need to update to iOS 8.2 right now. We'll share a deeper look at the iPad Air 2 iOS 8.2 update within a week if you prefer to wait for more information.
8 Exciting Apple Products for 2015
iPhone 6s and iPhone 6s Plus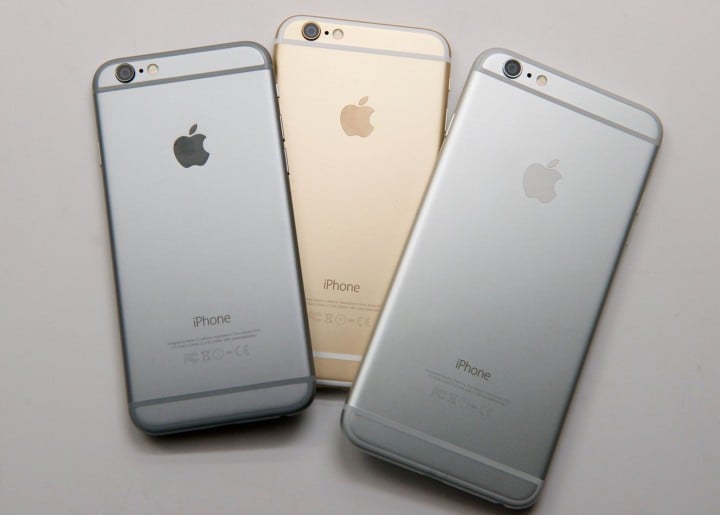 Apple delivers a new iPhone every single year and in 2015 we are looking at an iPhone 6s release and an iPhone 6s Plus release. For the past several iPhone releases Apple stuck to a big release like the iPhone 4 and iPhone 5 followed by a smaller release that uses a similar design and refines the features into an iPhone 4s and an iPhone 5s.
Release Confidence: 90%
Release Timing: Fall (September)
After the iPhone 6 release last September we expect to see a new iPhone 6s release in the fall. The only reason this isn't at 100% is that there is a small chance Apple could change something up after delivering the iPhone 6 Plus. There is always a chance that Apple will change how it handles this larger device.
iPhone 6s rumors point to new touch screen technology, more memory, a new processor and we recently shared 11 iPhone 6s features we want to see in 2015.
Check out the latest iPhone 6s rumors for more information about this highly anticipated device.