10 More Things to Know About the iOS 8.3 Update
Its been three weeks since the iOS 8.3 release for iPhone, iPad and iPod touch. And in that time, we've seen a number of new developments emerge. Today, with the Apple Watch release date at hand, we want to take a look at what iPhone, iPad, iPod touch, and Apple Watch users need to know about Apple's current iOS 8.3 update.
In February, Apple released its first iOS 8.3 beta to developers. In the weeks that followed, Apple released several more iOS 8.3 betas including a release to the public. Earlier this month, after weeks and weeks of testing, Apple released the iOS 8.3 update to iPhone, iPad, and iPod touch users all over the world bringing bug fixes and new features to its iOS 8 powered devices.
It has been three weeks since Apple released its current iOS 8 update and in those three weeks, we've seen a number of different details emerge, details that we think you should know about. Especially on a day like today. The Apple Watch is here and believe it or not, the iOS 8.3 is playing a role in its highly anticipated arrival.
With that, current iOS 8.3 users and prospective iOS 8.3 users in mind, we want to take a look a few more things we think you need to know about iOS 8.3 for the iPhone, iPad and fifth-gen iPod touch.
iOS 8.3 Features
If you've been living under a rock for the past three weeks, and you completely missed the fact that Apple released an iOS 8.3 update, we want to bring you up to speed. To do that, we offer the slideshow below.
iOS 8.3 vs iOS 8.2: What's New in iOS 8.3
New iPhone Emoji in iOS 8.3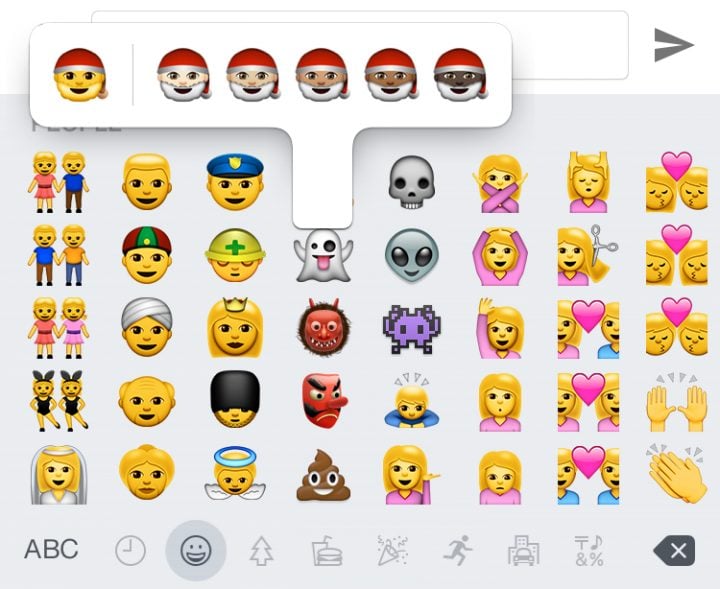 Apple adds over 300 new iPhone emoji in iOS 8.3. There are new Emoji like the Apple Watch and a new Mac, but most users will focus on the addition of more family choices including more kids, families of two men or two women and now there is an option to change the skin tone of many emoji.
Read: How to Use New Emojis
With this update you can tap and hold to choose the skin tone of an emoji icon for many emoji options and then tap to pick the color option. Tap and hold on a new color option to make it the default.
The iOS 8.3 emoji keyboard for iPhone now offers continuous scrolling so it is easier to scroll through the emoji options and find the ones you want.
This slideshow will take you step-by-step through the major changes that iOS 8.3 will deliver to your iPhone, iPad or iPod touch. There's more than just the new emoji keyboard.
You Need iOS 8.2 or iOS 8.3 for the Apple Watch
Today, Apple finally released the Apple Watch. If you're anticipating a package today, remember that you're going to need to upgrade your iPhone to iOS 8.2 or iOS 8.3.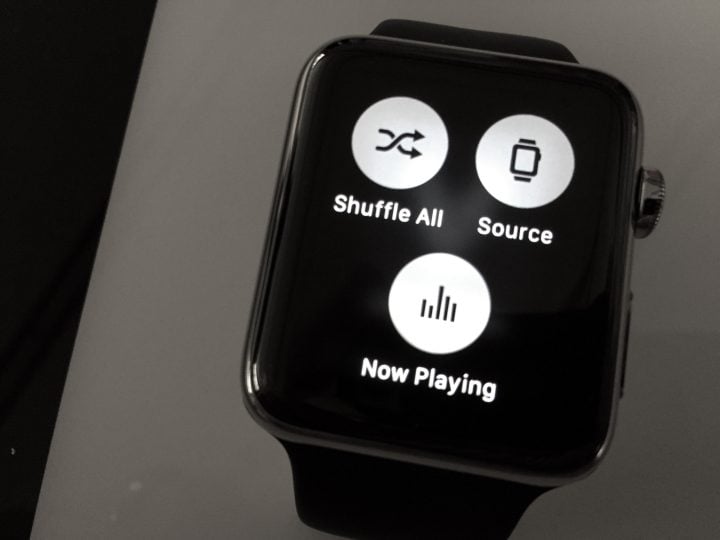 These updates come with the Apple Watch application that's necessary if you want to pair the device with your iPhone. iOS 8.2 and iOS 8.3 will also enable Apple Pay for those who own the iPhone 5s and iPhone 5. Apple Pay, as a reminder, is the mobile payment solution that Apple debuted last year with its iOS 8 operating system.
iOS 8.3 on iPhone
We realize more than a few of you are leery about iOS 8.2 and iOS 8.3. We don't blame you. iOS 8 has been plagued by bugs and issues. Apple hasn't been sitting on its hands though. The company has been extremely proactive and we've seen it issue a number of bug fixes including the iOS 8.3 update. iOS 8.3 comes with a laundry list of crucial bug fixes.
Bug fixes or not, we realize that some of you are still going to be apprehensive and that's why we've been taking a deep dive into the iOS 8.3 update for iPhone and iPad.
We recently revisited the update on the iPhone 6, iPhone 6 Plus and iPhone 5 and if you own one of those phones, you'd be wise to check out our impressions. Here's a sneak peek: iOS 8.3 is outstanding. If you own the iPhone 5s, you can check out our full review right here. If you're looking for feedback about the iPhone 4s, head here.
iOS 8.3 on iPad
We've done the same for several versions of the iPad including the iPad Air 2, iPad Air, iPad mini 2, and the iPad 3. The iOS 8.3 update on iPad is excellent and it most of the problems that were plaguing the devices have been wiped out by Apple's latest iOS 8 upgrades.
Take a look at our impressions at the three week mark. They'll help you over the fence. We also recommend taking a look at our iPad 2 iOS 8.3 review roundup. The feedback will help.
You Can Still Downgrade to iOS 8.2
This could certainly change today but as of right now, you can still downgrade to iOS 8.2. This means that you can essentially do a fast trial run on iOS 8.3. If it doesn't work out, you can drop back to iOS 8.2. You won't be able to drop down any further than that.
We've put together a guide that will take you through the process. Apple could close this up as soon as today so you'll definitely want to be fast. Apple won't announce anything so you'll need to keep an eye out yourself.
iOS 8.3 Jailbreak Release
The iOS 8.3 jailbreak is still missing in action and developers could ultimately decide to skip over the update in favor of a release for the iOS 8.4 update for iPhone and iPad.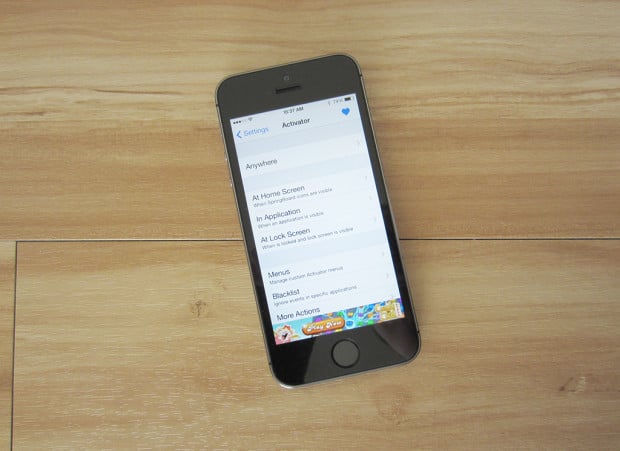 That's not confirmed but given that an iOS 8.4 release could arrive at any time, we could see developers hold back their exploits for a more exploitable version of iOS.
iOS 8.4 Release Could Be Next
Unless Apple delivers a surprise iOS 8.3.1 update (and it may not given how stable iOS 8.3 is), iOS 8.4 will probably be the next update for the iPhone, iPad and iPod touch. The iOS 8.4 release probably isn't around the corner though.
iOS 8.4 release date rumors are pointing to an arrival sometime this summer. Apple is expected to debut a new streaming music service at WWDC 2015 in June so it's possible that an iOS 8.4 release will take place around there after a stint in the beta program.
This is a bigger update than your standard incremental iOS update so it probably won't see just one private developer beta.
You Can Try iOS 8.4 Right Now, But You Shouldn't
If you're a paying developer, you can try the iOS 8.4 update right now. Apple released the iOS 8.4 beta 1 earlier this month and it's available for all devices capable of running iOS 8. It's not clear if Apple will release a public beta though we would not be surprised if one arrived prior to the public release.
Non-developers will want to avoid the iOS 8.4 beta though. Users on MacRumors forums have detailed the first iOS 8.4 beta update and at this point, it appears to have a long way to go before it's ready for public consumption. Users have rundown a number of noticeable issues including broken AirPlay, problems with the new Music application, App Store issues, and more.
iOS 8.3 vs. iOS 8.4
If you're curious about how the iOS 8.3 update will stack up against the iOS 8.4 update, users in the developer program have given us an early look. We recently put together a quick comparison so if you're at all curious about your next major update, we suggest taking a look.
iOS 9 Release
iOS 8.4 will follow iOS 8.3 but what's after iOS 8.4?
Apple isn't talking about iOS 9 but with a WWDC 2015 date now confirmed for June 8th in San Francisco, there's a very good chance that we'll see Apple launch the software there.
9 Features We Want from the iOS 9 Release
Siri That Works With Other Apps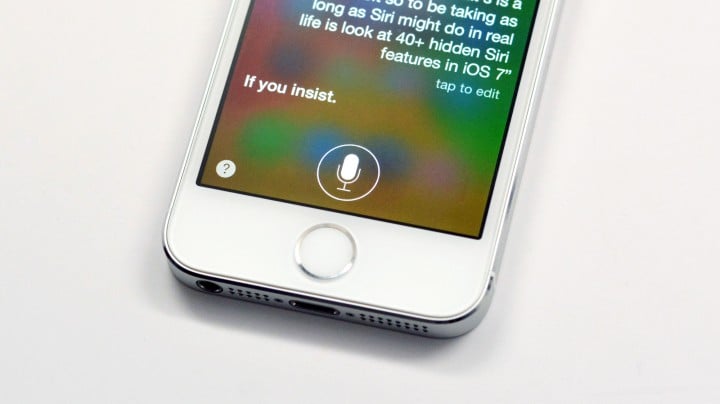 Siri can open other apps, but it cannot control them in the ways we want. In ISO 9 we want Siri to move beyond opening Spotify or Nest and into allowing developers to connect to Siri for controls.

Read: 41 Siri Tips & Tricks
Ideally iOS 9 could allow users to say, "Hey Siri, play Daft Punk on Spotify," and users could listen to the music they want in the app that they want. Apple may choose to keep Siri controls to iTunes, iTunes Radio and maybe Beats, but that doesn't mean we'll like it.
The options are endless, but we would definitely use Siri to turn on Hue Lights, control the Nest thermostat and many other apps if Apple opened up support.
In the press release for WWDC 2015, Apple states that "at WWDC, Apple's renowned developer community will come together to learn about the future of iOS." This statement doesn't mention iOS 9 by name but it's a sign that we'll probably see more than an iOS 8.4 update announced on stage. Apple typically uses WWDC to launch new software so odds are, that's where you'll see iOS 8's replacement.
It's also where we could see an iOS 9 beta release take place.

As an Amazon Associate I earn from qualifying purchases.