iOS 9.2 Jailbreak Status: What You Should Know
iOS 9.2 has been available for a while now, and even iOS 9.2.1 has been released, which comes with a handful of security fixes and bug fixes, but for some users, the important question is when we'll see an iOS 9.2 jailbreak. Here's what you should know about that.
Pangu released a jailbreak back in October for iOS 9.0, but iOS 9.1 quickly released soon after that and killed the jailbreak for anyone who updated to that new version. Since then, a newer jailbreak has yet to release, but hopefully we'll see one soon now that iOS 9.2 has been available for a while and iOS 9.3 is right around the corner.
Read: iOS 9.2.1 Jailbreak Release: What We Know So Far
It was odd enough that Pangu released the jailbreak when they did when everyone knew that iOS 9.1 was about to release, but at that point the jailbreak was already patched up in the iOS 9.1 beta, so the jailbreak release was warranted at that point.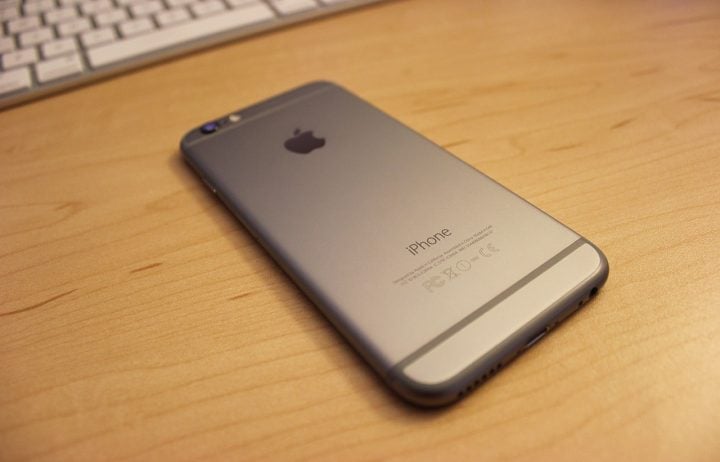 In any case, if you're interested in an iOS 9.2 jailbreak, here are some things you should know about it.
Don't Update to iOS 9.2 Yet
First of all, it's important that if you're currently jailbroken, you don't update to iOS 9.2.x right away, because you'll lose your jailbreak and you won't be able to downgrade back to iOS 9.0.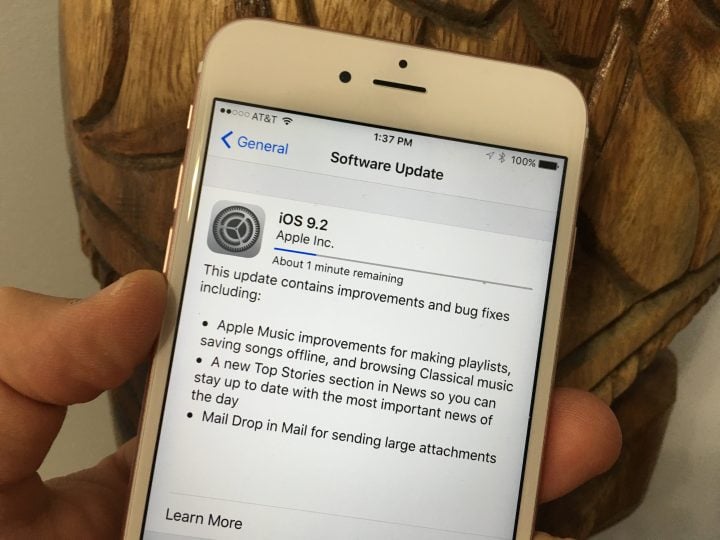 Of course, if you wanted to, you could take the risk and update to iOS 9.2.1 right now in order to take advantage of the new features and bug fixes, especially if you're having issues with iOS 9.1. You'll lose your jailbreak, but hopefully an iOS 9.2 jailbreak will release soon enough and you'll be able to re-jailbreak sooner or later, but that's a risk you'll need to be willing to take.
However, if you can wait, it's probably better to stay on iOS 9.0 right now and remain jailbroken until an iOS 9.2 jailbreak releases. Then you can update to iOS 9.2.x without a problem.
An iOS 9.2 Jailbreak Is Rumored
Jailbreaking developers like Pangu and TaiG rarely share their progress toward a new jailbreak, so it's sort of like Schrodinger's Cat as far as its existence is concerned: You can either look at it as an iOS 9.2 jailbreak existing or not existing, but you won't know until TaiG or Pangu opens up the box and releases a new jailbreak.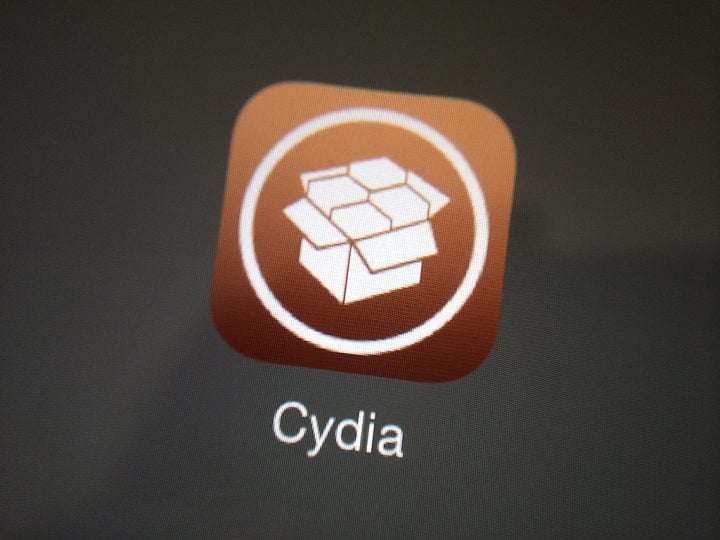 However, it's actually been rumored that Pangu has an iOS 9.2 jailbreak working, but that was a while ago and we have yet to see it release, which means the rumor turned out to be false, or Pangu is simply waiting for the perfect time to release it.
Of course, new jailbreak rumors are rarely ever a thing since developers hardly ever discuss their progress with new jailbreaks, and that includes Pangu.
In any case, though, it's probably a good guess that Pangu or TaiG is working on a jailbreak as we speak that will work with iOS 9.2, so if there's a rumor that does say that an iOS 9.2 jailbreak is being worked on, it's probably mostly true anyway.
However, a release date for a new jailbreak is what no one really knows about, and that goes for an iOS 9.2 jailbreak that may or may not arrive soon. So at this point, it's safe to say that someone is working on a new jailbreak, but there's no official word as far as when we'll see it.
Beware of Fake iOS 9.2 Jailbreaks
With so much speculation and excitement circling around an iOS 9.2 jailbreak, it's no surprise that we've been seeing fake iOS 9.2 jailbreaks come up. It gives the "developer" their fifteen minutes of fame for sure, since many users in the jailbreak community will cling onto any information about a possible release.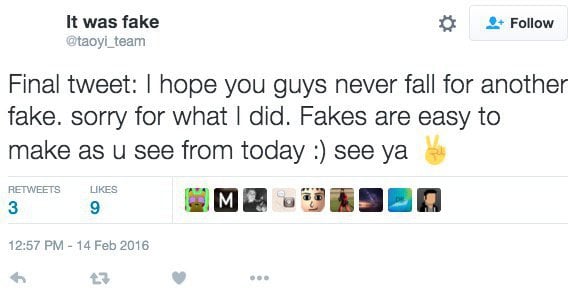 There have been several fake iOS 9.2 jailbreaks that have been teased, and even some fake iOS 9.3 jailbreaks as well, with many of the claimed developers teasing how they successfully found an exploit and jailbroke iOS 9.2 and iOS 9.3.
Most of the proof was provided with screenshots, which can easily be faked and all it takes is a bit of Photoshop work that even a beginner could probably pull off without too much hassle.
Of course, we've seen our fair share of video proof as well, which is a bit more difficult to fake, but it's still possible, thanks to simply editing certain values deep down in system files to get a different iOS version to display in Cydia and in the Settings menu on the iPhone.
If you're one who follows the jailbreaking scene closely, be aware of these claims and don't get your hopes up that someone will release their exploits. Out of all of the claimed jailbreaks we've seen, not one developer has yet to release anything.
iOS 9.2 vs iOS 9.1: What's New in iOS 9.2
iOS 9.2 Fixes iOS 9 and iOS 9.1 Problems
Perhaps one of the biggest changes with the iOS 9.2 update is that it fixes a lot of iOS 9 problems and iOS 9.1 problems for iPhone and iPad users.
We see small fixes come in targeted updates, but the iOS 9.2 update packs in a lot of new fixes that may solve a problem that annoyed you for the last several months. Here are the new fixes in iOS 9.2.

Fixing an issue that caused mail attachments to be inaccessible for some users with POP email accounts
Resolving an issue for some users that caused attachments to overlap text in mail
Fixing an issue where Live Photos could have turned off after restoring from a previous iCloud backup
Addressing an issue that could cause search in Contacts to display no results
Resolving an issue that could have prevented Calendar from displaying all seven days in week view
Fixing an issue where Camera screen on iPad could be black when attempting to capture video
Addressing an issue that could cause instability in the Activity app when viewing the day of Daylight Savings Time transition
Fixing an issue that could prevent data from appearing in Health
Fixing an issue that could prevent Wallet updates and Lock screen alerts from displaying
Addressing an issue where updating iOS could prevent an alarm from going off
Fixing an issue where some users were unable to login to Find my iPhone
Fixing an issue that prevented some manual iCloud Backups from completing
Addressing an issue where using the iPad keyboard could unintentionally trigger text selection mode
Improved keyboard responsiveness when using Quick Reply
Improved punctuation input on the 10-key Chinese (Pinyin & Stroke) keyboards with new expanded view of punctuation symbols and better predictions
Fixing an issue on Cyrillic keyboards where caps lock would be enabled when typing in URL or email fields

You'll notice that many of these are targeted, but cover things that can easily annoy users. Slow keyboard response in Quick Reply is one of our frustrations with iOS 9.1 that this fixes. Other upgrades fix alarm bugs, iCloud backup problems and much more.

As an Amazon Associate I earn from qualifying purchases.