Public iOS 9 Beta Access Rumored to Fight iOS 8 Problems
Ask any iPhone or iPad user and they'll let you know that the last year of iOS 8 updates hasn't been particularly smooth. After six iOS 8 updates there are still a lot of iOS 8 problems and issues that frustrate users. A new report claims Apple is taking a bold step to make sure future upgrades like the iOS 8.3 update and rumored iOS 9 update are better tested ahead of the public release including a public iOS 9 beta.
Apple is already working on iOS 8.2 for a March release to prepare the iPhone for Apple Watch support and the company just started a developer beta of iOS 8.3 this month. Both of these updates are in the traditional release path which expands from internal testing at Apple to retail partners and to developers, the people who make apps.
In March Apple will start a public iOS 8.3 update beta to let users test out the new update well ahead of the iOS 8.3 release, according to Mark Gurman of 9to5Mac. The program will also expand to include the iOS 9 update that we expect to see unveiled in early June at WWDC 2015.
This program will allow Apple to test the updates on a wider range of devices, networks as well as app and accessory combinations. As we note in every iOS review, the performance of an iOS 8 update can vary from one device to the next based on a multitude of factors.
iOS 8.3 & iOS 9 Update Beta Details
Gurman reports that the public iOS 8.3 beta will start in March and the public iOS 9 beta will start in the summer ahead of the iOS 9 update release in the fall. The iOS 9 update will likely arrive days ahead of the iPhone 6s release with a variety of new features.
Apple started a public OS X beta process in 2014 through AppleSeed, which let a large number of users test out the new OS X Yosemite update before the official release in the fall.
According to the report Apple will let 100,000 users test the iOS 8.3 and iOS 9 update betas without joining the $99 a year iOS Developer program. Like the OS X Yosemite beta process there will likely be an app to let users submit feedback and potential problems and issues directly to Apple.
Even with a relatively small number of slots to join an iOS 9 beta, not every user will want to take part in this test. We saw OS X Yosemite beta problems frustrate users.
There is no way to sign up for the iOS 8.3 public beta or to test the iOS 9 update this summer, but if Apple hosts an event to launch the Apple Watch in March, Tim Cook could make an announcement about this program on stage.
Currently a large number of users pay $7 to $10 to services that re-sell developer spots from an iOS developer account to let users test an update like iOS 8 and ultimately iOS 9, but Apple is on the record as against these services. In 2011 Apple shut down some of these accounts and Apple VP Greg Joswiak reiterated Apple's stance against sites that sell UDID registration and register devices as a developer device for a small fee during a Re/Code interview in November 2014.
The report does not include details about the iOS 8.4 update in regards to any public beta, but this update is reportedly on track for 2015 with a music subscription service that could give Spotify a run for subscribers.
iOS 8.3 Update Details
We expect to see the iOS 8.3 update arrive on all devices running iOS 8 currently. There is no reason for Apple to drop support for older devices with a x.3 update. Don't expect a fast iOS 8.3 release, especially if Apple is opening up an iOS 8.3 beta to the public in March. For this to work, Apple will need time to get feedback and fix problems that are discovered with the update. Chances are small that Apple will tell users when the iOS 8.3 release date will arrive, unless it comes at WWDC 2015.
The iOS 8.3 update delivers a number of new features in the first developer beta. This includes an improved Siri voice, two-factor support for Gmail and Google, a new emoji keyboard, wireless CarPlay support and other changes. Count on bug fixes as part of the update, and if a public beta works, we may see fewer iOS 8.3 problems.
iOS 9 Update Details
Apple is already testing iOS 9 in a small capacity and a recent 9to5Mac report outlined a big part of this update as fixing bugs, improving performance and the stability of the iPhone and iPad with the iOS 9 update. The iOS 9 update details will come into focus in the June, when we expect to see Tim Cook take the stage at WWDC 2015 to talk about the iOS 9 update.
It is likely that the iOS 9 update will drop support for the iPhone 4s and possibly the iPad 2 and iPad mini due to age and specifications.
8 Exciting Apple Products for 2015
iPhone 6s and iPhone 6s Plus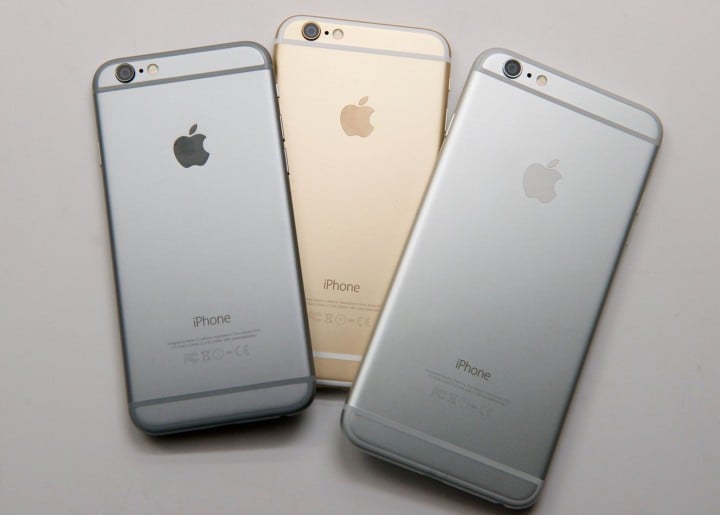 Apple delivers a new iPhone every single year and in 2015 we are looking at an iPhone 6s release and an iPhone 6s Plus release. For the past several iPhone releases Apple stuck to a big release like the iPhone 4 and iPhone 5 followed by a smaller release that uses a similar design and refines the features into an iPhone 4s and an iPhone 5s.
Release Confidence: 90%
Release Timing: Fall (September)
After the iPhone 6 release last September we expect to see a new iPhone 6s release in the fall. The only reason this isn't at 100% is that there is a small chance Apple could change something up after delivering the iPhone 6 Plus. There is always a chance that Apple will change how it handles this larger device.
iPhone 6s rumors point to new touch screen technology, more memory, a new processor and we recently shared 11 iPhone 6s features we want to see in 2015.
Check out the latest iPhone 6s rumors for more information about this highly anticipated device.