iOS 9 Release: 10 Things We Learned in July
The official iOS 9 release date won't land until the fall but we continue to see a number of new and important iOS 9 details emerge in the buildup to Apple's unannounced date. July's been a busy month for the iOS 9 update and today we take a look at some of important things we've learned about the iOS 9 release this month.
In June, Apple took the stage at WWDC 2015 to announce a number of new products. The company revealed its new Apple Music Platform and a new OS X update for Macs but the spotlight was on the company's brand new iOS 9 release for iPhone, iPad and iPod touch.
iOS 9 is the successor to iOS 8 and it will be coming to all iPhones, iPads and iPod touches capable of running iOS 8. That means the iPad 2 will get iOS 9, its fifth major iOS update. And that means that the iPhone 4s will get the iOS 9 update, its fourth major iOS update.
On stage, Apple confirmed an iOS 9 beta which it released to developers shortly after the conclusion of the event. It also confirmed an iOS 9 release date for the fall though it did not elaborate on a specific date.
Since then, we've seen a number of new Apple iOS 9 release details emerge and July was especially busy thanks to the release of several brand new iOS 9 beta updates.
With the month of August upon us, we want to take a look at some of the things we learned about the iOS 9 release in July. Keep these in mind as we press on into August, a month that will almost certainly be a busy one for the iPhone and Apple's iOS operating system.
It Won't Be Your Next iOS Update
On June 30th, Apple released its iOS 8.4 update, the update that delivered its new music platform. iOS 8.4 is a huge update and many thought it would be the company's last update before the release of iOS 9. As we now know, the iOS 9 update isn't the next in line.
That honor goes to the iOS 8.4.1 release, a small update that's currently in Apple's beta program for developers. The iOS 8.4.1 release date is unknown but it's clear that it will be coming sometime before Apple releases the iOS 9 update this fall.
The update isn't expected to bring tons of new features. Instead, it's expected to bring bug fixes. Some also believe that it will kill the iOS 8.4 jailbreak.
iOS 9 Release Date on Track
Apple hasn't announced a specific release date for iOS 9 but thanks to a recent announcement regarding its third quarter results, we know that the company is on track to release the iOS 9 update this fall.
In the statement, Tim Cook says that "excitement for Apple Music has been incredible, and we're looking forward to releasing iOS 9, OS X El Capitan and watchOS 2 to customers in the fall." In other words, there's no reason to expect any iOS 9 release delays.
Point is, don't expect any iOS 9 delays.
iPhone 6s Release
We've learned that the iOS 9 release date should be accompanied by two new iPhones, an iPhone 6s and an iPhone 6s Plus. Thanks to T-Mobile, the iPhone 6s release date has narrowed. And that means that the iOS 9 release date has narrowed as well.
The iPhone 6s and iPhone 6s Plus are expected to feature a number of upgrades including improved cameras, Force Touch displays, and a new processor. They're also expected to run Apple's iOS 9 update.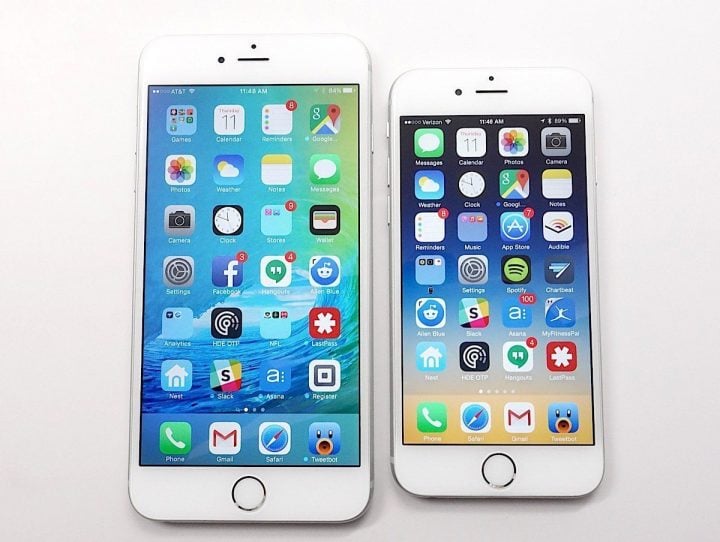 Today, T-Mobile made a big announcement that allows customers to buy a new iPhone 6 or iPhone 6 Plus now and then switch to an iPhone 6s or iPhone 6s Plus by the end of the year. The deal goes on until September 8th which means that the iPhone 6s release date probably won't come anytime before then. And if the iPhone 6s release date isn't coming before September 8th, the iOS 9 release date probably isn't either.
With this date in place, it means that we'll probably see Apple release the new iPhone 6s and iOS 9 sometime between September 8th and September 28th, the last date being the end of Apple's fiscal year.
iOS 9 Beta is Stable Enough for Adventurous Users…
Thanks to a series of iOS 9 betas, Apple's been able to add a ton of features and cut down on some of the more annoying bugs plaguing the early versions of its new operating system. The iOS 9 beta still isn't perfect but we've found it to be stable enough for adventurous users who want to try out the update's new features before release.
If you're at all interested in the iOS 9 beta, we advise you to look over these crucial details before installing the public or developer beta. You'll also want to take a look at our impressions of the iOS 9 preview for iPhone and iPad. Beta software isn't for everyone and you'll want to make sure that you're well prepared before you take the plunge with a piece of unfinished software.
Remember, you can always drop back down to iOS 8.4 (or iOS 8.4.1) if you find the iOS 9 beta to be too unstable on your iPhone, iPad or iPad touch.
…But There Are Still Lots of Problems
While iOS 9 beta is far more stable than it used to be, there are still problems plaguing the software ahead of its release. The iOS 9 release date might be on track but it's clear that Apple and its beta testers have a lot of work to do.
iOS 9 beta 4 users have outlined a list of iOS 9 beta problems plaguing the operating system. There are more than a few issues and they include issues with personal hotspot, Apple Music, and more.
We encourage you to seek feedback about the iOS 9 beta and we also recommend taking a look at the list of iOS 9 beta problems and fixes that we put together earlier this month. These fixes will come in handy if you do decide to download the iOS 9 beta in July or August.
iOS Beta Users Can't Write App Reviews
If you download the iOS 9 beta or any future iOS betas, you can't leave reviews for apps on the App Store. Its something that's been on developer wish lists for awhile and Apple finally granted their wishes.
Now, instead of being able to leave a review, iOS 9 beta users will be greeted with a message that states that the feature is no longer available. This means that you'll no longer see one star reviews from people that are running unreleased software.
The point of the iOS beta is so that developers can test their apps ahead of the software's release. There are always problems and fortunately those problems will no longer hurt an app's standing in the App Store.
It Will Bring Back Home Sharing for Music for iOS
iOS 8.4 took away Home Sharing for Music in iOS but iOS 9 will bring it back.
Apple promised that iOS 9 would bring the feature back for iOS users and the company will deliver on that promise. The latest iOS 9 beta brought back the feature and iOS 9 users will almost certainly find it in the final version of the iOS 9 release this fall.
There's a chance that Apple will bring it back in iOS 8.4.1 but that remains unconfirmed and at this point, unlikely. We wouldn't get your hopes up.
Small Changes
The iOS 9 beta releases in July have helped developers, and the public, discover some of the iOS 9 features that Apple didn't announce on stage at WWDC.
We've put together a list of small but important features that we've discovered lurking inside the iOS 9 beta during the month of July. Take a look at those if you want to get caught up. iOS 9 is a huge update and it's probably going to come with a number of surprises.
Lots of Other Changes
Thanks to the iOS 9 beta 3 and iOS 9 beta 4, we've learned about some of the bigger iOS 9 features that Apple's bringing to its operating system in the fall.
These include new folders for Selfies and Screenshots, 4×4 app arrangement on the iPad, improvements to search, a small but important Apple Pay feature that allows you to turn off a feature that lets you access Apple Pay with a double click from the home screen, Picture in Picture for Podcasts, UI changes, and more.
iOS 9 is a work in progress and Apple's expected to continue adding new features, enhancements and fixes in the weeks leading up to the iOS 9 release. So, even if you aren't planning to use the iOS 9 beta, make sure you keep tabs on what these beta updates bring to the table.
iOS 9 Is Exciting for Older Devices
In July we also took a deep dive into the iOS 9 updates for the iPhone 6 and iPhone 5 and discovered some of their more exciting features.
iOS 9 is going to be exciting update for both of these devices though not for the same reasons. If you own one of these devices, you'll want to learn about the iOS 9 exciting features coming to you.
7 Exciting iPhone 6 iOS 9 Features
Better iPhone 6 Battery Life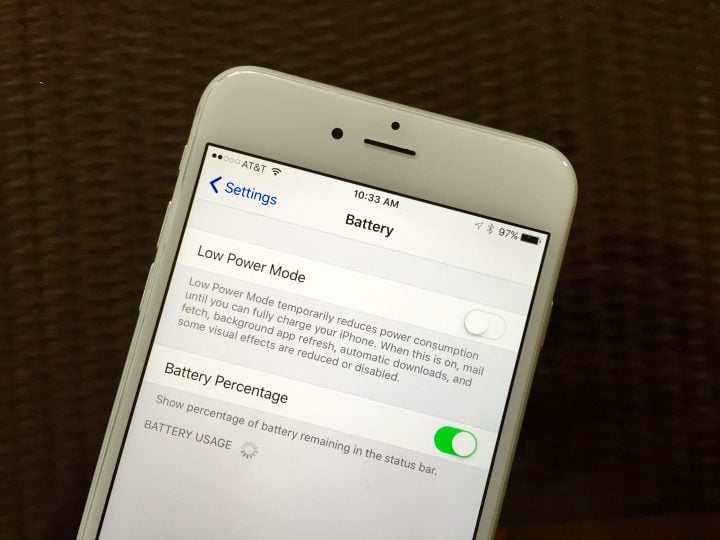 Apple will deliver two major improvements to the iPhone 6 battery life this fall that will add up to an hour of normal use to your iPhone 6 every day and a special mode that can add another three hours of use with a special low power option.
Instead of flipping options on and off so that you can get your iPhone 6 through the day, you only need to toggle the new iOS 9 Low Power Mode to on and the iPhone 6 will turn off battery sucking options to last another three hours without significantly changing how you use the iPhone.
In day-to-day use iOS 9 is more efficient, which means the iPhone 6 will last at least one more hour of regular use for most owners. Think about where your iPhone 6 battery dies now and then add an hour. For many of us, one more hour is all we need on an average day and three hours will get us through the longer and busier days.