iPad 2 iOS 8.2 Reviews: Should You Install iOS 8.2?
Find out if you should install the iOS 8.2 iPad 2 update or stick with iOS 8.1.3 or the even older iOS 7 that some users are still running on the iPad 2.
We compiled an essential collection of iPad 2 iOS 8.2 reviews from regular user and a video of the iPad 2 iOS 8.2 performance in action so you can decide if you should install the update or wait for the iOS 8.3 update coming later this year.
Upgrading from an earlier version of iOS 8 is pretty easy, but users still on iOS 7 face a bigger decision when the iOS 8.2 update notification arrives on their iPad 2.
After iOS 8.1 delivered performance improvements users are looking into the iOS 8.2 update to see if it delivers the same boost or if it brings problems or bugs that degrade the speed of the iPad 2.
Right now it is still possible to downgrade from iOS 8.2 to iOS 8.1.3 so if you do run into problems you can backtrack to the older version of iOS. This trick won't let you switch back to iOS 7, so if you make that jump you are stuck on iOS 8 forever.
Apple delivers a lot of fixes in iOS 8.2 as well as security updates and stability upgrades. There is a new Apple Watch app, but it is not available on the iPad. Read more on what's new in iOS 8.2.
iOS 8.2 Installation
Occasionally upgrading older devices can cause problems where the user needs to perform a factory reset, but we did not see any reports like that and one user shares that his iOS 8.2 update installed easily on the iPad 2.
IOS 8.2 updated nicely on a IPad 2

— Scott Rosenbaum (@pcdoctorswr) March 9, 2015
iOS 8.2 on iPad 2 Performance
It is important to remember that the overall performance and stability of an update will vary based on the apps and services you run and how you use the device. While the iPad 2 iOS 8.2 reviews are generally positive, your experience may vary depending on how you use the iPad 2.
iPad 2 iOS 8.2 Speed
Side note: iOS 8.2 makes my iPad 2 totally usable again. Nice.

— Andy Smith (@asmith1106) March 10, 2015
So far the overall iPad 2 iOS 8.2 speed reports are good with a reviews saying the iPad 2 is usable again and the iPad 2 iOS 8.2 video below shows a two-minute look at the speed of the iPad 2 running the latest update.
Watch this video to get a better idea how the iPad 2 handles this update.
Apps & Connectivity
Overall there are not widespread reports of iOS 8.2 problems on the iPad 2 or connectivity issues with WiFi, Cellular & Bluetooth. Although it would be great to see hundreds of people saying that everything works great, the lack of user reviews is actually promising. If there were problems with a major app or with WiFi many users would be on Facebook, Twitter, Apple Support Forums and Reddit complaining about what Apple did to their iPad 2.
The lack of complaints is a good sign that there are not widespread problems with the iPad 2 iOS 8.2 update.
iOS 8.2 Battery Life
After  just a day the only iOS 8.2 battery life problems an iPad owner would notice would be a fast draining battery from a big bug, but with no reports of this type of drain the odds are good that iPad 2 battery life remains the same. Stay tuned for further reports.
Bugs & Issues
Even though the iOS 8.2 update delivers a large number of bug fixes and stability improvements there are some users running into problems. After installing one user complains that using non-Apple apps results in a push notification error.
@MKBHD anyone else repotting iOS 8.2 bugs? My iPad 2 WiFi has this bug every time I open a none preinstalled App pic.twitter.com/yeEcSPyBnP

— Ricky Smith (@Skater_Ricky) March 10, 2015
If you experience the problem above where you see a message that reads, "Connect to iTunes to Use Push Notifications." you need to go to Settings -> iTunes & App Store. Log Out and restart your iPad. Then go back to that page and log back in. According to Bram.us, this will solve your problem.
Should You Install iOS 8.2 on the iPad 2?
For users already on iOS 8, the iPad 2 iOS 8.2 update looks like a safe one to install, but if you prefer to get a bigger picture you may want to wait a week until more users install and test the update.
If you are still on iOS 7 this is a bigger decision and you should definitely wait until more users provide feedback about how the iPad 2 performs on iOS 8.2. There is no iOS 8.2 jailbreak at this time so jailbreakers need to stay away from this update.
It is possible to downgrade from iOS 8.2 to iOS 8.1.3 if you don't like the overall iPad 2 performance. This option should be available for at least a week.
8 Exciting Apple Products for 2015
iPhone 6s and iPhone 6s Plus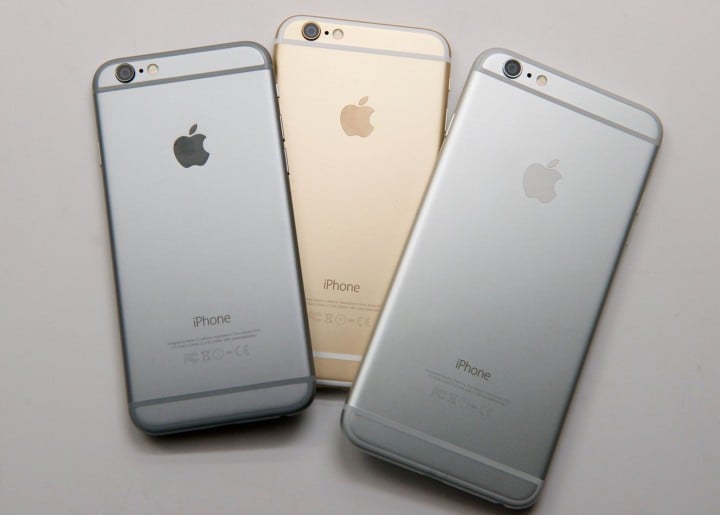 Apple delivers a new iPhone every single year and in 2015 we are looking at an iPhone 6s release and an iPhone 6s Plus release. For the past several iPhone releases Apple stuck to a big release like the iPhone 4 and iPhone 5 followed by a smaller release that uses a similar design and refines the features into an iPhone 4s and an iPhone 5s.
Release Confidence: 90%
Release Timing: Fall (September)
After the iPhone 6 release last September we expect to see a new iPhone 6s release in the fall. The only reason this isn't at 100% is that there is a small chance Apple could change something up after delivering the iPhone 6 Plus. There is always a chance that Apple will change how it handles this larger device.
iPhone 6s rumors point to new touch screen technology, more memory, a new processor and we recently shared 11 iPhone 6s features we want to see in 2015.
Check out the latest iPhone 6s rumors for more information about this highly anticipated device.

As an Amazon Associate I earn from qualifying purchases.