13 Awesome iPhone 6 Cases
Moshi iPhone 6 Cases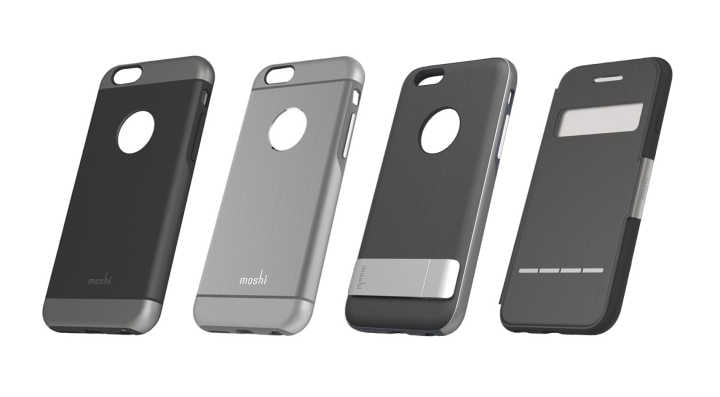 Moshi offers a collection of exciting iPhone 6 cases that include a kick stand, a cover that shows the time and lets you answer calls, an iPhone 6 wallet case and more.
The Moshi SenseCover iPhone 6 case is avialable on Moshi and at retailers in the coming weeks. This includes a touch sensitive area to aswer a call and swipe alarms away without opening the cover, similar to an S View cover on the Galaxy S5.
The Kameleon iPhone 6 case includes a kickstand that you'll put to use watching movies on the larger screen or making FaceTime calls.
Also on tap is the Overture iPhone 6 wallet case with room for three cards and cash as well as an inner pocket for storage and a stand for watching videos.
Coming soon to Moshi.

As an Amazon Associate I earn from qualifying purchases.