iPhone 6s Apple Event: 5 Things to Know
The iPhone 6s Apple Event isn't confirmed just yet, but a reliable source offers new details about what to expect from the Fall Apple Event where all signs point to new iPhones, new iPads and finally a new Apple TV.
We've been expecting an iPhone 6s Apple Event in September for a while and with an iPhone 6s release date window narrowing to a two week span, it's time that consumers can start thinking about when they will get a new iPhone 6s or iPhone 6s Plus.
Even if you are more concerned about the iPhone 6s release date than you are the Apple Event where the company will show off new iPhone 6s features and exciting new products and services, this is a very important rumor.
iPhone 6s Apple Event Date
The Fall 2015 Apple Event is scheduled for the week of September 7th according to John Paczkowski, Managing Editor of Buzzfeed San Francisco. Although Buzzfeed is often known for lists and humorous articles, the technology section includes reliable reports on Apple events and products.
Paczkowski states Wednesday September 9th is the most likely date for the iPhone 6s Apple Event. This is exactly one year after the iPhone 6 event date.
Although there is no specific time mentioned, Apple normally holds events at 10 AM Pacific / 1 PM Eastern.
iPhone 6s Apple Event Live Stream
Even without confirmation of the Apple Event date, there is a very good chance that Apple will offer an iPhone 6s event live stream to Apple devices.
Apple offers a live stream of most Apple Events so that fans and users can watch from home on the Apple TV, iPhone, iPad, iPod touch and Apple computers. There is also an unofficial way to watch live Apple Events on Android and Windows PC.
iPhone 6s Release Date Rumors
With an iPhone 6s event rumored, it is easy to extrapolate a potential iPhone 6s release date in the U.S.
Apple's plans typically include an event, pre-orders soon after and then a release by the second Friday after an event. Here's what the iPhone 6s release date timeline looks like based on this rumor.
iPhone 6s Announced – September 9th
iPhone 6s Pre-orders Start – September 11th at 12:01AM Pacific
iPhone 6s Release Date – September 18th
These dates can change, and Apple has skipped pre-orders in the past so that is not a sure thing.
If this pans out, you can expect to buy the iPhone 6s and iPhone 6s Plus at major U.S. carriers and in many other countries on September 18th.
We Might See New iPads Too
Although we typically see a separate event for new iPads, Paczkowski's sources suggest that we could see new iPads at this Apple Event. This may not include the rumored iPad Pro with a 12.9-inch display.
Signs point to a new iPad mini 4 that features a thinner iPad Air 2-like design, Touch ID and an upgraded processor.
We also expect an upgraded camera in the iPad mini 4 and in a new iPad Air 3 that should also include upgraded performance with a new processor.
Apple TV 4 Announcement
One more thing that we could see at the Fall Apple Event is a new Apple TV 4 announcement. Buzzfeed predicted a new Apple TV at WWDC 2015 in June, but that did not come into play. The delay may be due to licensing agreements with TV studios, but it looks like Apple may be ready to show off a new Apple TV 4 in September.
The new Apple TV 4 will likely come with an Apple TV App Store, an updated remote, a TV streaming service and upgraded hardware. It is not clear how soon after the event we will need to wait for an Apple TV 4 release date to arrive, as Apple may need to tie up some streaming negotiations.
iPhone 6s & iPhone 6s Plus: 10 Important Details
iPhone 6s Release Date Details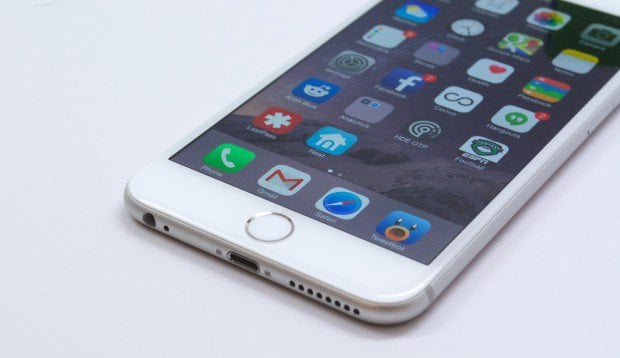 The iPhone 6s release date hasn't been confirmed but thanks to rumors and some new details, we've been able to narrow the iPhone 6s release date window down a bit. Nothing is confirmed but it looks like Apple's iPhone 6s release might mirror last year's iPhone 6 release.
A new rumor from well-respected KGI Securities analyst Ming-Chi Kuo asserts that Apple will begin mass production of the iPhone 6s and iPhone 6s Plus in late August. We've already seen signs of iPhone 6s production but it looks like it will ramp up in late August ahead of a launch in mid-September.
All along, September has looked like the prime candidate for the iPhone 6s release date. Just about every clue that we've been able to track down points to a launch and release next month. And while nothing is confirmed, we think that the iPhone 6s release date window has narrowed to September 8th-September 28th.
Analysts believe that Apple will get the iPhone 6s and iPhone 6s Plus out before the end of the company's fiscal year. Apple's fiscal year ends on September 28th.
If you want one of Apple's new iPhones, you'll probably only have to endure a few more weeks of iPhone 6s rumors.