iPhone 6s Plus vs. Galaxy Note 5: 10 Things to Know Now
The Apple iPhone 6s Plus and Samsung Galaxy Note 5 are two heavily rumored smartphones for the fall and if the rumors hold up, they will be fierce competitors. We've seen a ton of credible Galaxy Note 5 and iPhone 6s Plus rumors emerge in recent weeks and today, we want to take a look at some of the most important things to know as we approach their respective launches.
Last year, in early September, we saw two big smartphone launches. First it was Samsung and the Galaxy Note 4, a follow-up to the Galaxy Note 3 and a device that delivered an impressive sheet of specs including an improved S Pen, powerful multitasking, solid design, and a massive 5.7-inch Quad HD display. A few days later, Apple made its move.
Shortly after the Galaxy Note 4 launch, Apple took the stage and announced a big screen phone of its own. The 5.5-inch iPhone 6 Plus instantly became Apple's biggest iPhone to date. It also instantly became one of the biggest threats to the success of the Galaxy Note 4.
The two devices have been battling it out (with other devices mixed in) for close to a year. Apple and Samsung stick to year cycles for the iPhone and Galaxy Note so it should come as no surprise to learn that we're starting to hear a whole lot about their successors.
Samsung Galaxy Note 5 and iPhone 6s Plus rumors have been teasing consumers for a number of weeks now though they've only recently started to firm up. And because these rumors have firmed up, we can make a confident comparison between the two unannounced rivals.
This comparison takes a look at the most important Galaxy Note 5 and iPhone 6s Plus details and compares them to give you an early look at how these two devices might compare. Nothing is confirmed but thanks to these rumors, we can shape your expectations as we head deeper into the summer.
Galaxy Note 5 Launch Date Likely First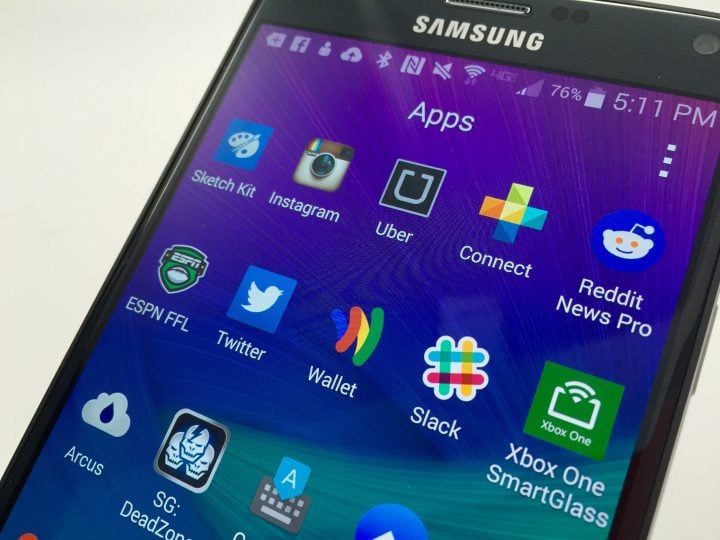 If you're here, you're probably entertaining the idea of buying either the Samsung Galaxy Note 5 or iPhone 6s Plus. We don't blame you. The Galaxy Note 4 and iPhone 6 Plus are two of the best smartphones on the market and their successors should improve on their foundations.
While you're probably interested in how the Galaxy Note 5 specs stack up with the iPhone 6s Plus specs, let's first begin with a quick launch date comparison. Rumors are great but you also want to know when you can find out about their phones from the companies themselves.
The Samsung Galaxy Note 5 launch date isn't confirmed but it's rumored for August 12th. This is much earlier than usual but multiple reports suggest that Samsung is moving the Galaxy Note 5 launch up so that there's some breathing room between it and Apple's launch date. Last year, the two companies launched right on top of each other.
We don't have a specific date for the iPhone 6s Plus launch but all signs point to an arrival in and around the usual window in September. The iOS 9 release is confirmed for the fall (fall starts September 23rd) and that means that the iPhone 6s Plus should arrive sometime before that.
So, what's important to note is that the Samsung Galaxy Note 5 should be confirmed ahead of the iPhone 6s Plus. You'll probably only have to wait a few weeks to compare the two though.

This article may contain affiliate links. Click here for more details.